Now that 2016 has come to an end, a lot of people are reflecting on the year and making resolutions for the new year. My main resolution/wish for every year is to continue leading a life of adventure, in whatever way I can. Some years are more adventurous than others, but I always manage to sneak in a few trips!
While 2016 will go down in the books as "the worst year ever" for a lot of people, it will go down as a pretty good one for me. I had some pretty awesome travels; got to spend some good quality time with friends and family; worked out some personal things; got a promotion at work; and have some good ideas for what I want out of life in 2017.
But since this is a travel blog, let's focus on the travel! (And I know I haven't written about some of these trips yet–I failed pretty miserably at blogging in 2016.)

Turkey
I rang in the New Year in Istanbul, Turkey and had the best time ever. Sadly, Turkey went to hell in a hand-basket since then, starting just a few days after I left, with yet another attack on New Year's Eve this year. It breaks my heart because Turkey is one of those countries that gets in your bones and you ache to get back to. I hate seeing all of this destruction happening to a nation of such beautiful people and landscapes. I hope 2017 will turn things around for them there because it's such a shame.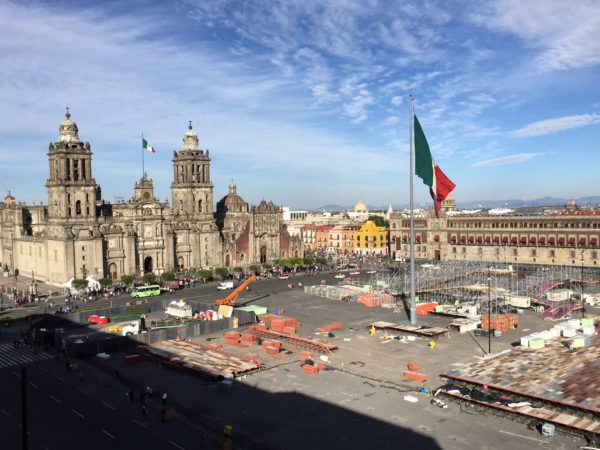 Mexico
In January, I visited Mexico City for the first time and had a warm welcome and stay there with friends. I was surprised by Mexico City–how clean and safe it felt. I also loved the European feel even though I was in Central America. I tried to get out of the wealthier areas and explore some of the more "local" places as well to get a feel for how people lived. I loved the city and the time I spent there and highly recommend others visit.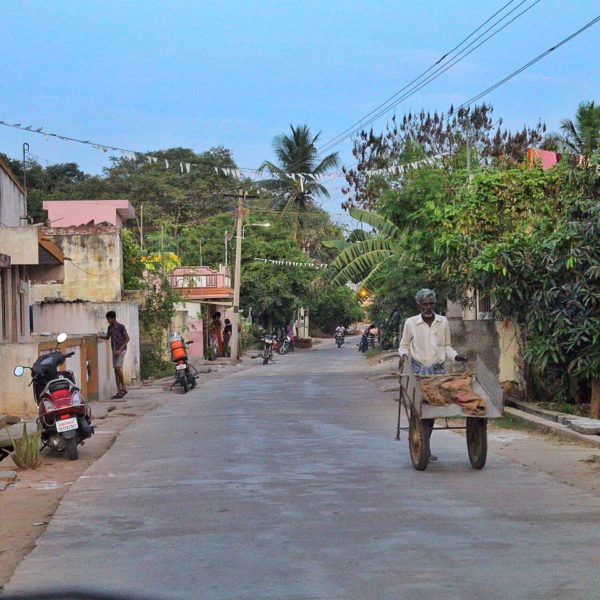 India
I am so grateful to help run Friends of Kasam, a non-profit to sponsor education for underprivileged children in Tamil Nadu, India. In March, I got to go to the school and meet all the children we got sponsorship for and to stay for a week at the girls' orphanage and have breakfast, dinner, and evenings with them. I visited the villages of our students, saw their houses, met their families, and more. It was incredible for me to be able to see where these children come from and to see how education can help them. In one of the villages, I met the mother of a student who had graduated from our school and went on to college and to get a good job. She said that while he was in school, they were homeless, and when he started working in Chennai after college, he bought his mother a house.
Other parents and grandparents cried with gratitude when I met them, for giving their sons, daughters, grandsons, and granddaughters a chance at education and a chance at life. One grandmother sobbed as she told me about how her son committed suicide because he didn't feel like he could take care of his family anymore, leaving the wife to work full-time as a day-laborer, and two children to take care of alone. She thanked me profusely for helping her grandson get a good education so that he can lift his family out of their situation.
To be honest, all I wanted to do was pack my suitcase full of children and bring them home with me to cuddle and read books to. I loved the children, especially playing with the nursery school kids, and being greeted every morning by little girls with flowers for my hair. "Megan-Akka, good morning! How are you? Here's a flower." Then they'd hold my hand, play with my hair, walk me to the classrooms, etc. They sang and danced for me, gave me henna, pinched my fat arms and giggled, and cried when I had to say goodbye. It was one of the most rewarding and draining trips I've ever taken in my life, and I cannot wait to see all our "babies" (as I refer to them) again.
Colombia
In May I took my very first trip to South America and found myself in Bogota, Colombia. I had a hard time narrowing down where to visit in Colombia because flights from Atlanta were so cheap and I wanted to also see Medellin and Cartegena, but didn't have enough time for all three. After a bit of research, I settled on Bogota–city in the Andes. I was glad that was the place I chose. The city is beautiful, even in the misty rain with a bit of a chill. The food was delicious, the nightclubs were madness, the altitude sickness was annoying, and the colors were delightful. I thought Bogota was such an amazing city and I loved every second I spent there.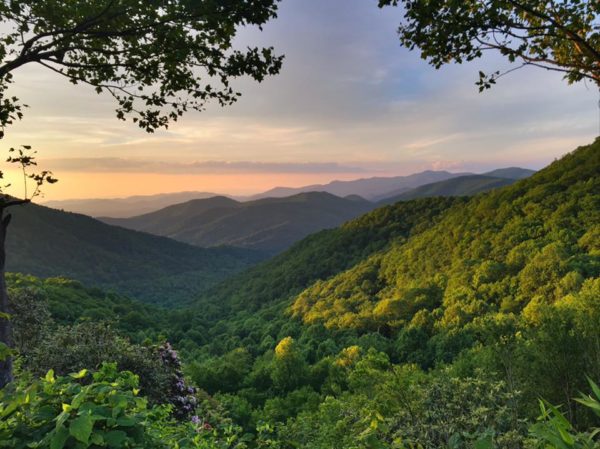 Smoky Mountains/Asheville
Later in May, I took a roadtrip up to Helen, Georgia (where I'd been several times before), through the Smokies, and to Asheville, NC. While I stayed in the nastiest hotel of my life in Helen and had a bit of car trouble (which turned out to be nothing serious), the trip itself was wonderful. I visited the Smokies a lot as a child because my mom's family is from Tennessee, so we'd often have reunions there, but it was nice to be an adult exploring on my own. Next time, I'd rent a cabin there like we used to when we were kids and spend a few days enjoying the views, hikes, and solitude.
I really liked Asheville as well–the cool restaurants and bars; the relaxed vibe; the sort of small-town artsy feel. It's another place I'd love to go back and spend more time exploring.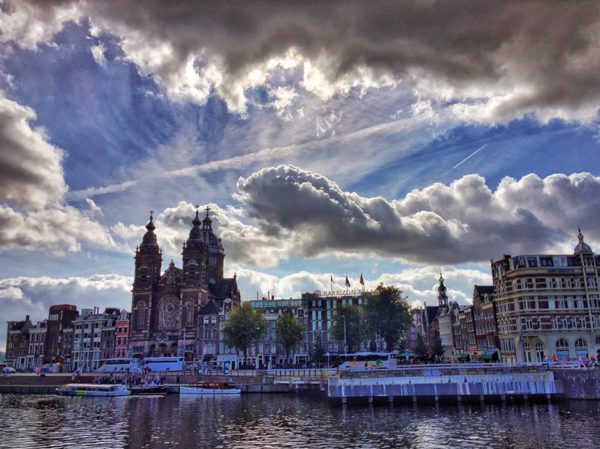 The Netherlands
I'm a bit impulsive when it comes to travel and sometimes I get these urges to just run away. I took the opportunity to do just that in September when I booked a last-minute trip to Amsterdam to visit one of my favorite people (who lives there). While she worked the first day I was in town, I explored the city solo.. again. I think this was my seventh trip to Amsterdam, and though it took me several visits to finally get its charm, now it's a place that I'm absolutely smitten with and home to someday live in. I took a canal cruise, walked around, explored museums, ate delicious foods, and enjoyed the cool weather and rainfall. On the sunniest of days there, my friend and I headed to Giethoorn (the Venice of The Netherlands) and rented a boat and cruised around the canals in the peaceful village. It's a beautiful and charming little village, even if it's a bit Disney World-ish with the shops and restaurants, but renting your own boat and cruising around, or getting bicycles to tour is the way to do it.
If you want to do it on your own without taking a tour, it's best to rent a car to go as it's a bit out in the middle of nowhere. The drive from Amsterdam is gorgeous though as well. So it's worth it!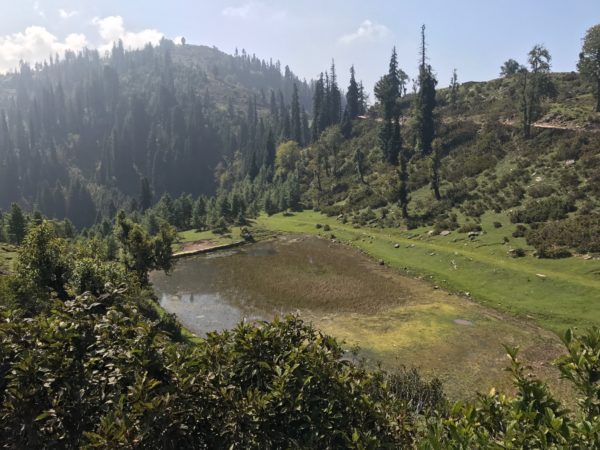 Pakistan
This is the trip I waited years for. In late-September/early-October I had probably the biggest adventure of my entire life in Pakistan. I still have so much to write about because it's a country that cannot be summed up in a blog post or two, but suffice it to say, it was incredible. A friend asked me the other night, "so, which is better? India or Pakistan? If you had to choose between the two, where would you go?" It took me a minute to even find an answer; I stalled with, "Man that's so hard." He agreed, "that was unfair to ask." Both are incredible countries, and though they used to be the same country, they're incredible for very different reasons. I loved Pakistan for its own culture and religious heritage, for its gorgeous landscapes, and because it's relatively untouched by tourism in recent years, making it almost like your own secret. I cannot wait to go back (it's not a question of "if," just "when") and see so much more.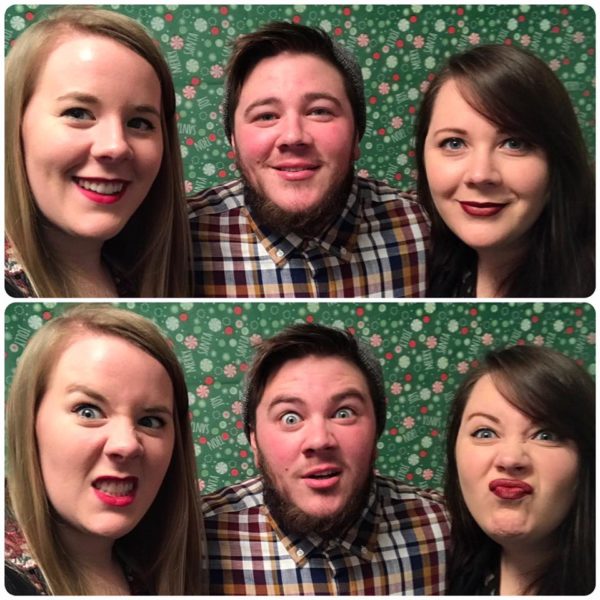 Pennsylvania
I'd hoped to go abroad again over Christmas and New Years again, but unfortunately my work schedule just didn't allow for that. So instead I went home and spent 10 days with my family in Pennsylvania. While I worked remote for most of that, it was still so nice to sit around the house and laze about with my family, visit with some friends, and enjoy being home.
What were your favorite adventures this year? And where are you hoping to visit in 2017?