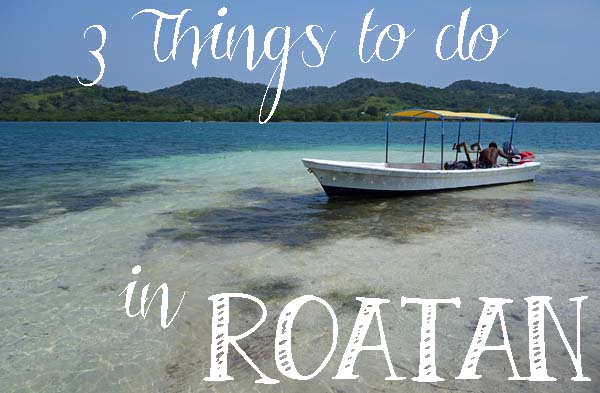 A lot of people go to Roatan to spend some time lying on the beach, soaking up the sun, and cooling off in the perfect water. But, if you're not the typical beach person, there are a few other things you can do to pass the time. On those days that you're not wanting to pack your beach bag full of books and sunscreen and head for the sand, try something different! Here are three other things to do in Roatan!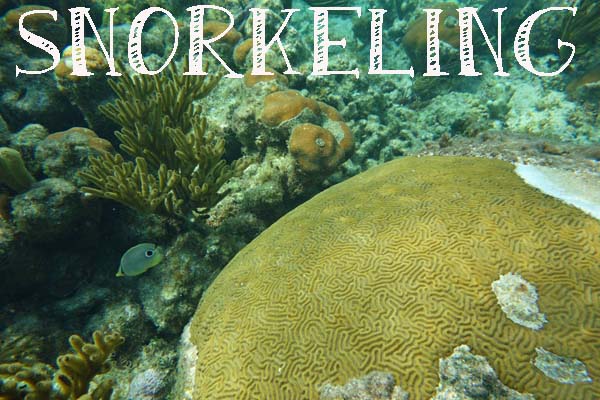 There is plenty of snorkeling (and diving) to be had in Roatan! And believe me when I say it's amazing. I spent many hours kicking around in various spots off the coast of this gorgeous island. One day, I took an all-day boat tour to various spots for snorkeling: a shipwreck, a place to hunt for sea turtles, and an area with tons of starfish. Most days were spent snorkeling the reef area in West Bay where I was staying, and honestly, this was the most beautiful of all the places I snorkeled while there.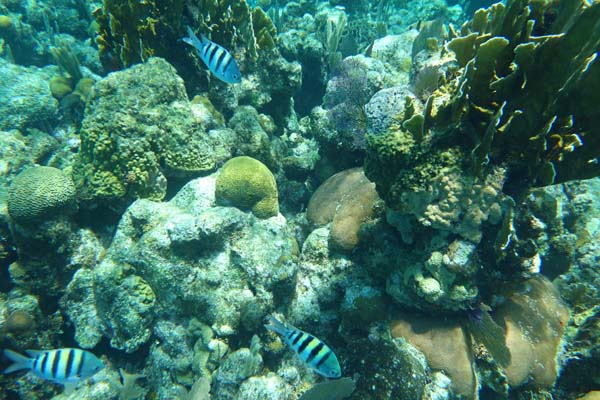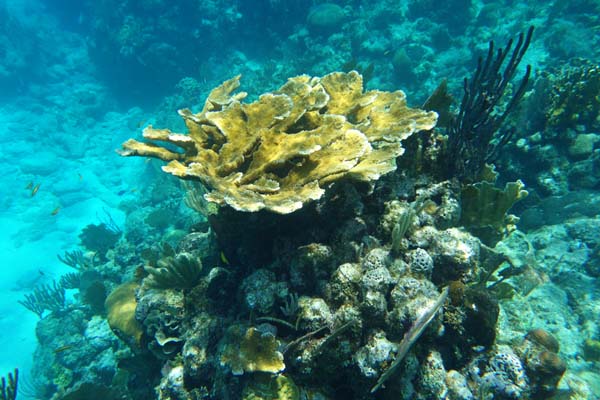 One day I ventured deeper than any others and was rewarded with some of the most amazing things I'd ever seen–the coral dropped off like a cliff into white sand, and deep below me I saw fish larger than I'd ever seen moving in and out of coral caves. Moments later, I was surrounded on all sides by schools of fish, not even bothered that I was there, hovering at the top of the ocean watching this underwater world below me.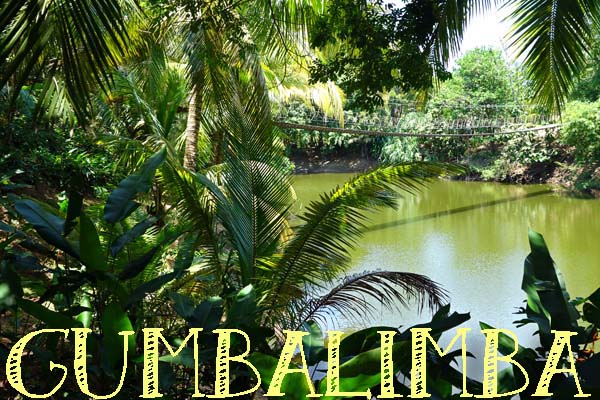 If you plan your trip to Gumbalimba Park on a day when the cruise ships haven't docked, you'll be in for the most pleasant surprise. I knew that I needed to see monkeys when I was in Roatan, and I researched some of the best places to see/hang out with some, and Gumbalimba ranked among the top; however, most of the reviews said they were rushed through playing with the monkeys. I decided to take my chances anyway, and was pleasantly surprised.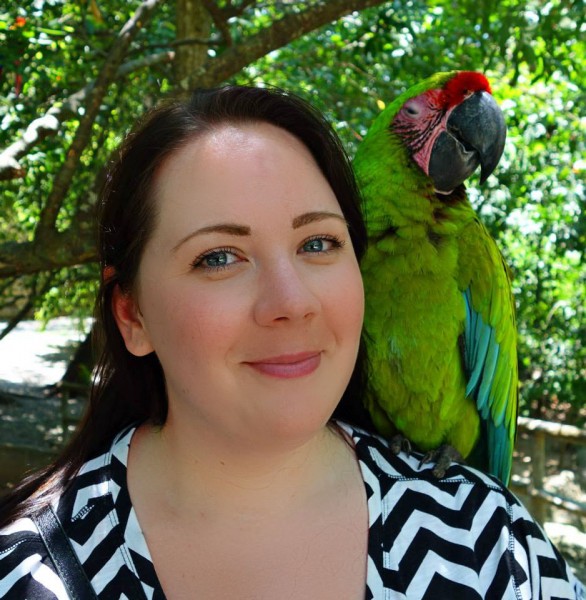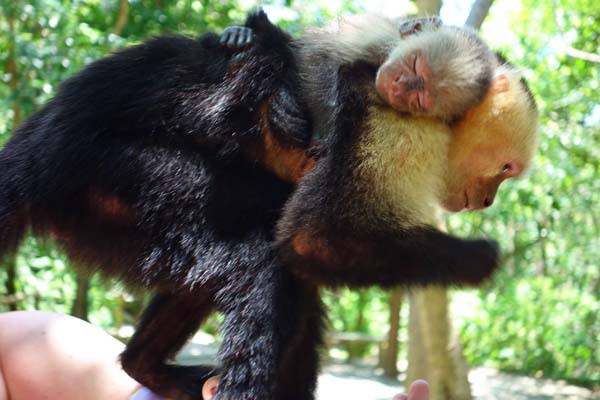 On a day with no cruise ships, I had a private tour through the gorgeous grounds–had a macaw sit on my shoulder, spent about 20+ minutes with monkeys hopping all around me, sitting on my shoulder and head, and eating the plumerias tucked behind my ear, and I very timidly crossed the suspension bridge. If you're feeling even more adventurous, there's a zip line too! You can also swim there if you so choose, but the beaches didn't look as beautiful as where I was staying, and I didn't care much about hanging out in a pool. The whole tour of the grounds only takes about an hour or two, depending on how long you spend with the monkeys and macaws, so you still have time to pack in another trip or an afternoon at the beach afterward.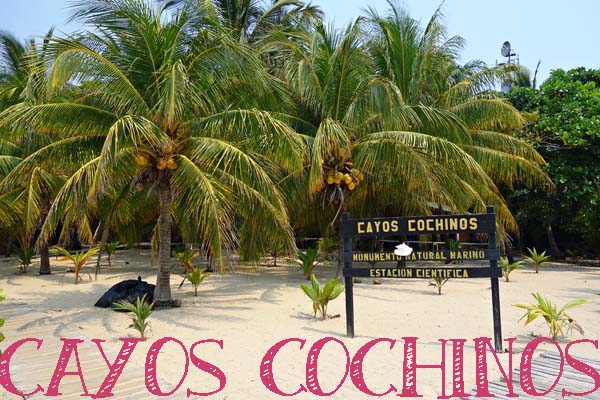 National Geographic says, "The Cayos Cochinos are one of the most spectacular collections of islands, beach and reef in the western Caribbean." This chain of two islands and 13 cays are gorgeous and worth the day-long trip out to see them. I booked a small-group trip through the resort where I stayed and we spent about 10 hours island hopping, snorkeling, eating local foods, fishing, and swimming.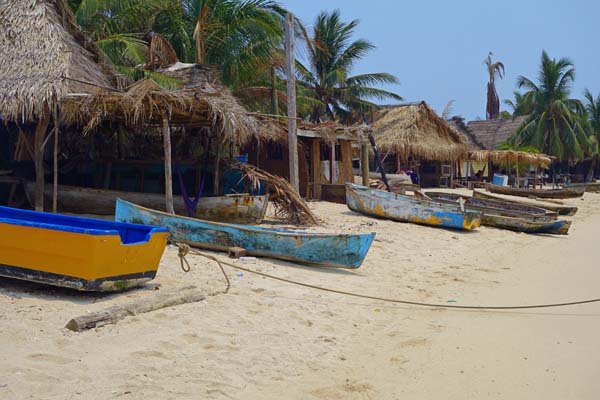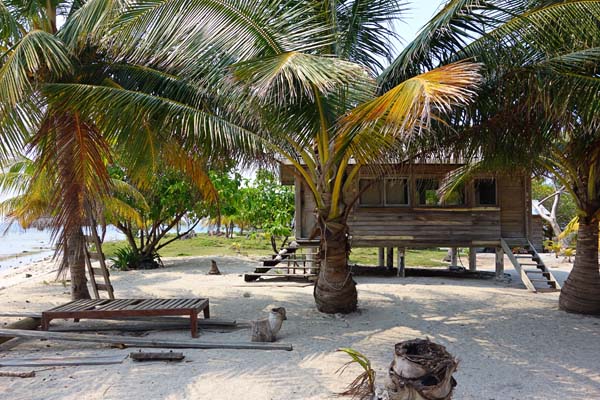 Cayos Cochinos are protected by the government and you get a taste of that when arriving on the main island–you have to sign in with the military and you see them all standing around with their massive guns, which is a bit intimidating. There are also two twin islands, Chachahuate and Chachahuate 2, the first of which is inhabited by indigenous people. When the tide is low, you can walk from one to the other. When I visited, there was about two feet of water to wade through over some rather painful rocks, or about four feet on the more pleasant sand. Chachahuate 2 was pretty small and rather uninhabited. Three of us crossed over to it with one of the tour guides and we were the only people on the island (until the military crossed over to follow us) and we spent a bit of time playing with dogs and taking some photos.