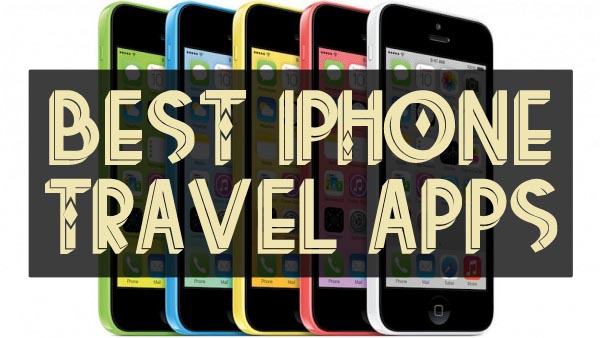 Around this time last year, I shared with you what I thought were the 10 Best iPhone Travel Apps. I still think all of those iPhone apps are amazing, but as technology advances and new apps appear every single day, other apps pop up on my radar and so I felt it was time to make an additional list of travel apps I'm using right now. After several months of solid travel, I can honestly say that using these (and the previous apps I highlighted) make life on the road so much easier.. and who doesn't like to catch a break every now and again?
Trover, Free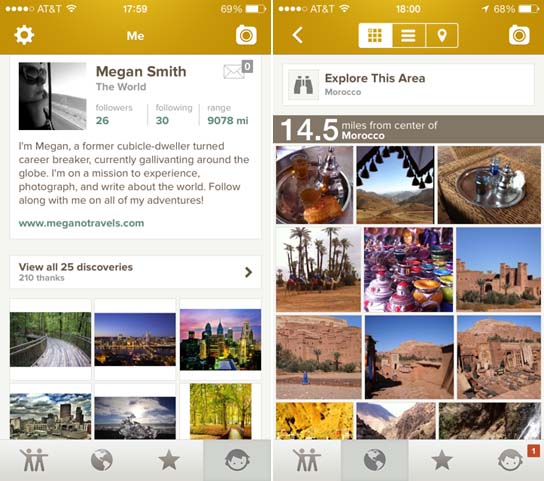 Trover is a great app to find unique things to do in whatever area you're visiting. People share their discoveries–everything from places to eat, must-see sites, great experiences, and more–and you can add them to lists that you curate. Want to go to Philippines? Search "Philippines" and check out what other people have discovered, then add their discoveries to your list so that you can see, do, or eat the same things they did. It's also a great way to get travel inspiration and to interact with other travelers for more insider scoop. (Also, feel free to connect with me on there! I love interacting with people!)
Skyscanner, Free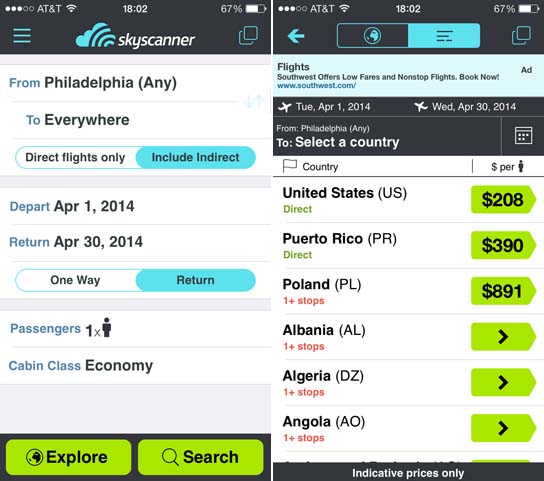 Skyscanner is one of my favorite apps. I know that I listed Kayak in my other list, but Skyscanner has some airlines that Kayak doesn't, and sometimes those airlines carry flights for much lower prices. Also, one of my absolute favorite things about Skyscanner is that you can search from a particular airport, state, or country to any state, country, or, if you so choose, everywhere in the world. For example, say I want to fly from Philadelphia to Italy, but I don't know which city is cheapest to fly into. No problem. I'd just search Philadelphia to Italy and find which city is the best. Or, let's say I want to go somewhere, anywhere, but I don't know where. I can search flights out of Philadelphia to everywhere. And Skyscanner searches literally everywhere in the world, and comes up with a list of the cheapest countries to fly to. One last point about Skyscanner–you can choose to see fares for an entire month, rather than just 3+/- days from a particular date. I recently used this feature to book a trip and ended up saving myself about $100.
Viber, Free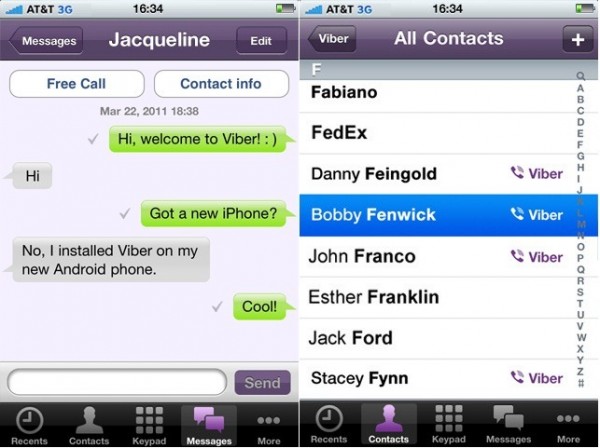 Viber is kind of like a combination of WhatsApp and Skype. It's an app that allows you to both text and call others who have the app. The phone calls and texts are free as the app works on Wifi (or 3G). I have used this app quite a bit, more for the phone calls than for the texts. It works pretty great most of the time, but I did notice some issues with calls breaking up when Wifi connection was moderate to good, but not perfect. (Honestly, it may have been the same with Skype, but I didn't check.)
Booking, Free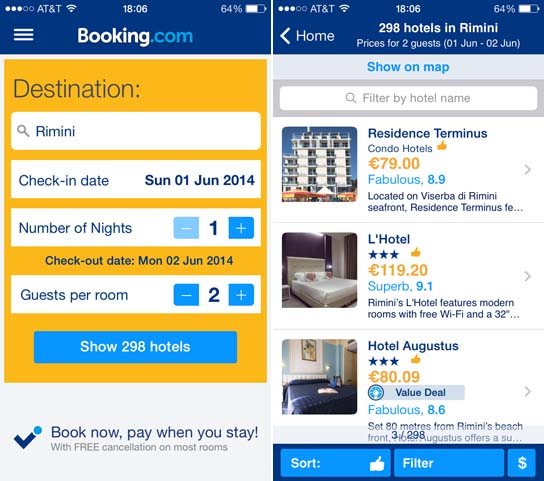 About three hours before I left for my trip to Europe, I thought perhaps it was best that I book a hotel in Glasgow so I had a place to stay when I landed. I checked Expedia and Hotels.com to find prices and before booking the hotel, I thought I'd check the Booking app. I'm so grateful I did, because I found the same hotel for about $10-15 less a night. I routinely check several websites/apps before I book a place to ensure I'm getting the best deal, but I'd say 70% of the time, Booking has the cheapest prices.
Travelzoo, Free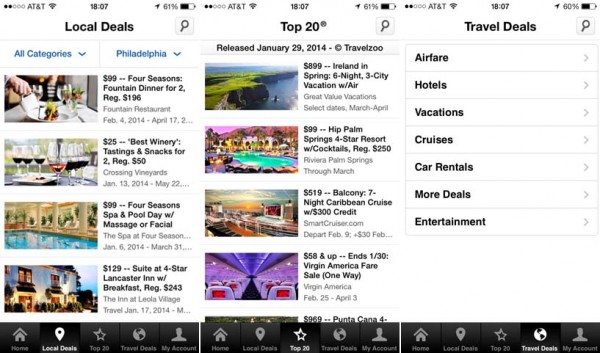 Travelzoo has long been a favorite website of mine, but the app is a great thing to have, especially when you are on the go. You can check out local deals, their top 20 deals (which are released every Wednesday and feature everything from hotels and flights to vacation packages and events), and check out all the travel deals they have listed on their website. It's a great place to find travel inspiration and to book a few deals.
Note: The companies above did not pay me for mentioning them. I genuinely love and use everything I've written about. However, some of the links are affiliates for which I will receive a small commission if you should purchase something. Thanks for supporting Meganotravels!