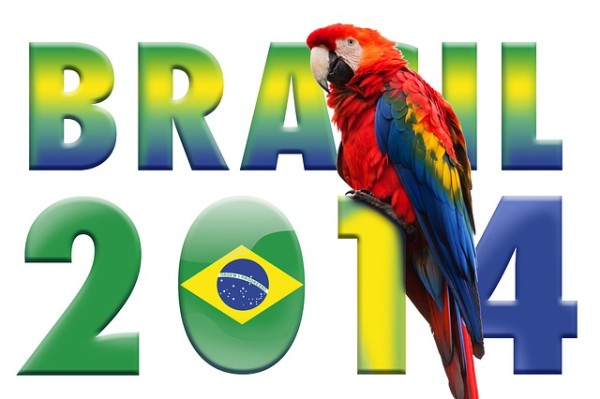 It's always fun for travel enthusiasts when a particular event or gathering offers a reason for vacation, as it changes the narrative a bit from the classic lists of popular destinations. This is perhaps one reason why festival and event tourism has become such a big deal all over the world. And this summer, in just about a month's time, we'll get as good an example of event tourism when sports fans across the globe head to the World Cup in Brazil.
Every four years the World Cup dominates an entire summer's worth of news. With the 2014 event taking place in a country that appreciates soccer (and general celebration) on a whole different level than most of us conceive of, Brazil is the place to be for world travelers. However, it will also offer its own unique set of challenges. It's a larger country than most recent World Cup hosts and simply offers a great deal of experiences for visitors to pick and choose between during a trip. So in an effort to help anyone who's headed to Brazil this June, here are five tips on how to best enjoy the Cup and all that surrounds it!
1. Narrow Down Your Destinations
There are 12 host cities in Brazil—eight on the coast, one in the Amazon rainforest, and all offering unique venues and different cultures. Unfortunately, however, visiting each and every one is not just expensive, but logistically difficult. As USA Today noted in its own set of travel tips for Cup travelers, there's a 1,900 mile spread between the farthest distanced host cities, and Brazil is pretty light on train travel (which means buses or planes). The good news, however, is that plenty of cities are close enough to be grouped together in a vacation. So, spend some time researching host cities and pick either a cluster of cities to stick with, or a bus route that you won't mind taking throughout your stay.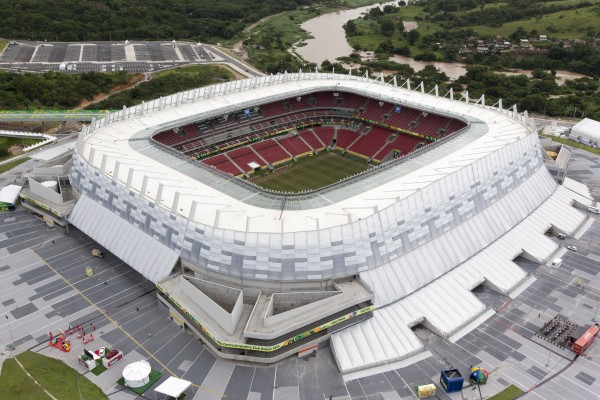 2. Know Matches By City
Narrowing down your destinations based on travel options is important. However, for the big soccer fans headed to Brazil, catching great matches is equally significant. In choosing your travel route, try to combine knowledge of the match schedule with the necessities of travel simplification. In its running preview of various World Cup factors, Betfair recently posted a helpful guide in this regard. They have a list of matches by group, complete with venues, dates, and times. This can help you to figure out which cities you most want to visit based on the actual soccer that will be played there.
3. Line Up Entertainment
Matches will be the highlight of any World Cup trip, and if you do decide to bounce around between host cities, travel will take up a good portion of the down time between matches. Furthermore, many big soccer fans will spend a lot of this down time finding bars and venues in which to watch the matches in other cities. However, even with all of these factors, there are often a few days off between matches in a given city, so it's a good idea to have some extra entertainment lined up. This means further research of the host cities, and actually FIFA's own World Cup guide can be of service. Its "Destinations" tab has a pretty comprehensive overview of each host city, with plenty on culture and activities in various destinations.
4. Have Fun With The Food
There's a lot to say about Brazil from a travel perspective, but most of the specifics depend on which cities you visit. For example, a stroll down a famous beach is absolutely necessary at many venues; festivals and local dances are prominent in some cities; wildlife preserves and nature excursions make for great experience at the more inland host cities. But no matter where you are, Brazilian food is a treat you shouldn't ignore. Rice and bean dishes are the most common options you'll find (and will likely be tastier than any similar dish you've had elsewhere). But for those who eat meat, beef in Brazil is top notch in any dish. Interestingly enough, Sao Paulo is also known for its sushi, which as The Guardian notes is due to its having the largest Japanese population outside of Japan. And on top of all this, there are also a number of Brazilian cocktails you'll want to sample throughout the country!
5. Be Safe
It sounds obvious for any major travel experience. Yet, despite all you may have read about Brazil's security efforts in advance of the World Cup, it's still regarded as a pretty dangerous country for tourists. Gang activity and crime are still rampant in certain major cities, and with the enormous crowds that will be flooding Brazil, things can quickly become overwhelming and dangerous for a tourist. This isn't to say there's any need to be paranoid or fearful—just vigilant. Generally speaking, on a trip like this, it's best to stay near crowds, popular destinations and areas, and heightened security, which is where most of the fun will be anyway!