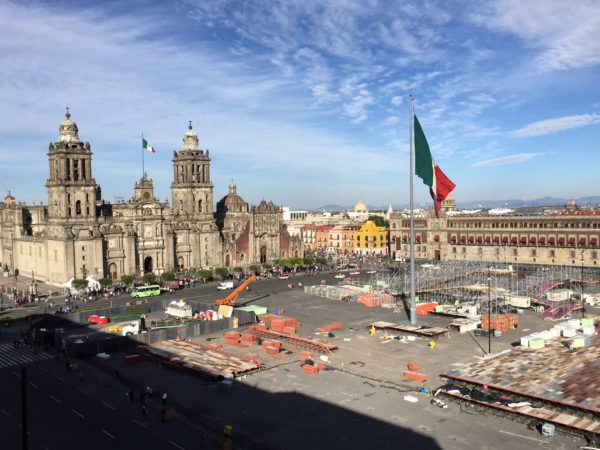 I have something to admit: for a long time, I've been very anti-Mexico. It's not that I've had an issue with the country itself, it's been more about the people who go there–mainly to the resort areas. I've always hated the idea of resort-going, until I recently tried it and realized it has its place. But it's always left a bad taste in my mouth when people go on and on about Mexico when really all they've seen is the beaches at their private resort. You didn't see the real Mexico. (Whoa, showing a bit of my pretentious side, I guess!)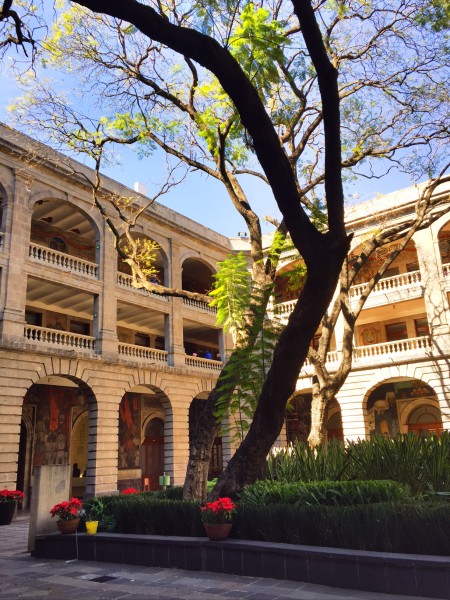 One of my friends and I had been tossing around the idea of traveling together for a few months and decided we only wanted to dedicate a long weekend to the trip (because we both work on the same project and deadlines are intense). With that in mind, we started looking at places in Latin America. One of her friends from grad school lives in Mexico City and offered to put us up for the weekend, so it was a no-brainer. We ended up finding flights for dirt cheap and before we knew it, we were on our way to Mexico City.
Before leaving, I was a bit concerned about what Mexico City might be like. All you hear about Mexico is drug cartels, murders, muggings, etc. And one of my Mexican-American coworkers told me not to wear any jewelry because people might chop off my hand to take my bracelet. Perhaps a bit exaggerated, but I got where she was coming from.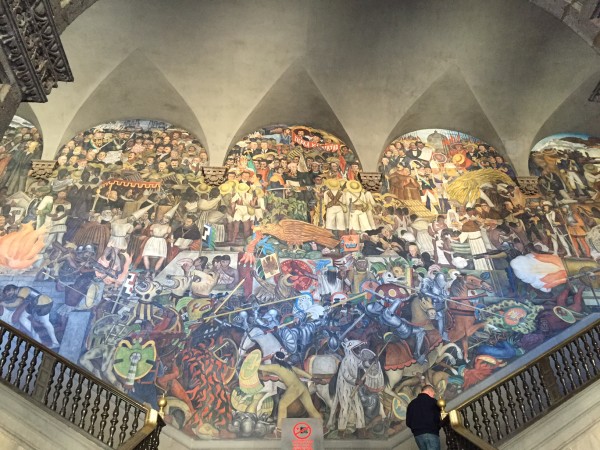 But then I got there and I was absolutely blown away. I was amazed by how clean and green the city was. The city not only transported me back in time, but also made me feel like I'd ended up in Europe. The parks were teeming with people, the architecture was eclectic and lovely, the mosaics and Rivera murals were more than I could've expected, the churros were deliciously sweet, and the people were mostly friendly. But what shocked me the most was that I felt totally safe the whole time I was there.
I understand people's apprehension about traveling to places such as Mexico, but I think so long as you do your research and stick to the more populated and touristic areas, you'll encounter nothing but beauty.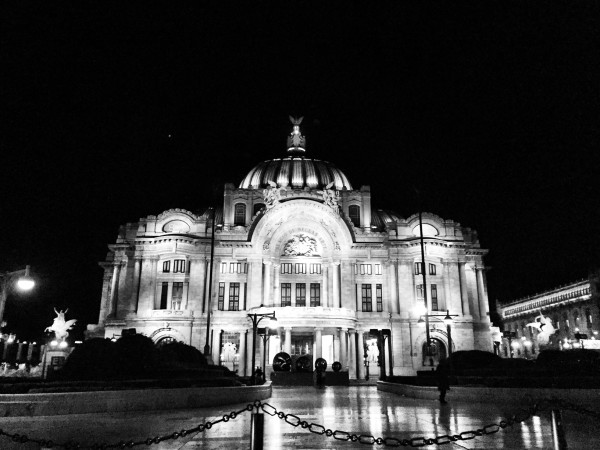 We stayed in Guadalupe Inn, which seems a bit out of the way, but was still only about an $8 taxi drive from downtown. We spent the majority of our time downtown and in San Angel, which is now my favorite neighborhood ever, and ventured out to Coyacote, Polanco, and Xochimilco. With the exception of Xochimilco, all of the places we visited were a bit more middle-to-upper class areas. As two painfully white girls with limited knowledge of Spanish, we still managed to get around fine and have an amazing time. Not only that, but we're both dying to get back soon!
I leave you with this: if you're looking for a weekend getaway in a city with a European feel but without the long flight, put Mexico City on your radar. Even if you're a solo female traveler. It's easy to navigate, inexpensive, and much safer than the news would have you believe.