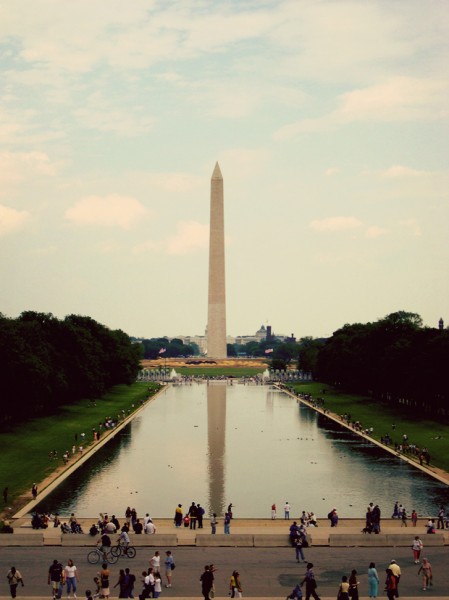 With over 200 museums in the district, it is easy to understand why Washington, D.C. is the best museum city in the world! No matter where you stay in Washington, at least one museum is nearby! But with so many museums, how do you know which ones to visit? If you are working with a limited amount of time and a fixed budget, here are four museums to give you a well-rounded experience and make you want to come back for even more.
Newseum
The entrance fee at Newseum is steeper than any others on this list, coming in around $22.95 with tax, but it is worth the cost. This eye-opening museum is seven floors jam-packed with journalism-related exhibits. You can look at front page news covers from over 80 international news publications, see the most sections of the Berlin Wall found anywhere outside Germany, and read information about the freedom of press from around the world. The goal of the museum is to promote freedom of press and freedom of speech, which, you will learn, many countries do not have.
Hirshhorn Museum and Sculpture Garden
Hirshhorn Museum and Sculpture Garden is part of the Smithsonian Institute, which not only means it is a preeminent museum, but it's also free! Situated on the National Mall, the Hirshhorn is hard to miss — it looks like a giant spacecraft. Counted among the big five modern art museums in the United States, the museum features modern and contemporary art from greats such as Pablo Picasso, Jackson Pollock, Edward Hopper, and Henri Matisse. Outside, check out sculptures by Jeff Koons, Auguste Rodin, Alexander Calder, and more.
National Air and Space Museum
Another free Smithsonian Institute option is the National Air and Space Museum. Located near the United States capitol building, the National Air and Space Museum houses many original spacecraft and aircraft. Check out the command module of Apollo 11, the world's first military plane (1909 Wright Military Flyer), and a model of the Mars Exploration Rover.
United States Holocaust Memorial Museum
Located across from the National Mall, the United States Holocaust Memorial Museum (free) is one you must visit on a trip to Washington, D.C. Spend a few hours exploring the history of Hitler's rise to and fall from power, watching interviews with survivors and those who protected and hid Jews, and taking in painful photos of the horrific events that took the lives of over 11 million people. This powerful museum houses over 12,000 artifacts and 80,000 photographs, attempting to get the world to face hatred and never let something like this happen again. Light a candle in the Hall of Remembrance and exercise a moment of silence for all those killed, displaced, and affected by the Holocaust.
These four museums give you a small taste of what the District of Columbia's world-class museums are all about. Don't worry though — you'll definitely be back for more!
Note: I am working as a blogger ambassador as part of Hipmunk.com's #HipmunkCityLove campaign, and this post was sponsored by Hipmunk