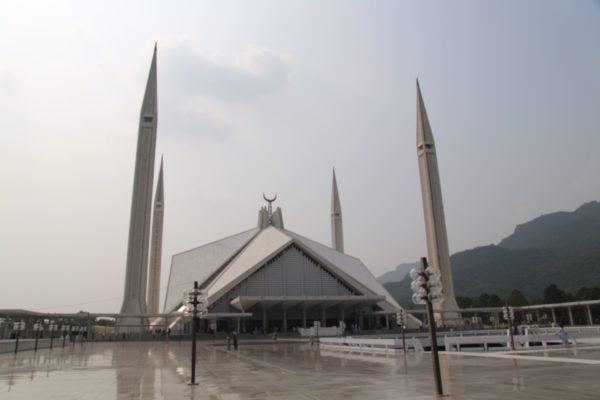 After 20+ hours of travel, most everything about landing in Islamabad, Pakistan is a blur–the gathering of my things, deplaning, how did I even get into the terminal? It's 4am local time and my only feelings are anxiety about finally visiting Pakistan, and discomfort–I want a shower; it's hot; I've been wearing the same clothes for longer than I like; my legs are swollen; and I'm dying of thirst.
I approach the short foreigners' and diplomat line, wondering how long it'll take me to get through as a first-time visitor to the country, and pull out my phone to text my friend that I've arrived. He said, "I know. I'm watching you. You're wearing a red sweater." Apparently there are cameras recording and displaying our images to the entire arrivals area, and I can't decide how I feel about that.
The process of being welcomed through customs and getting my luggage is faster than expected and before I know it I am walking through the sliding glass doors and surrounded by only men–all wearing the same bright white shalwar kameez–huddled in a huge mass waiting for their loved ones to return from Hajj in Saudi Arabia. In a complete daze, I spot my friend standing out like a sore thumb in Western clothes.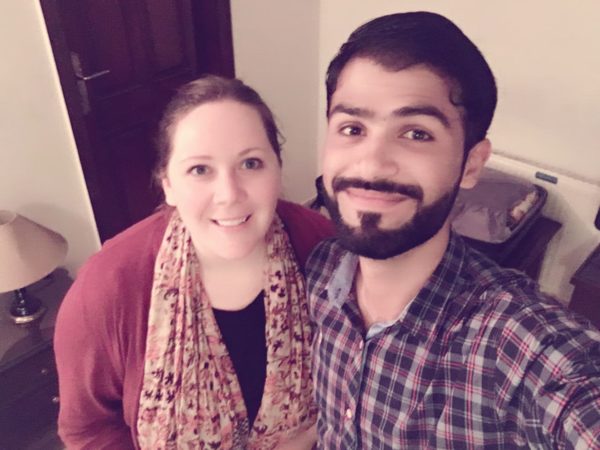 With the car packed with my luggage, we are off to my hotel in the wealthy area of Islamabad–F6. My first reaction is surprise: this feels nothing like I expected. It's so quiet and clean, and the highways are relatively vacant and very well-maintained. I feel like I haven't left Atlanta, except that we're driving on the "wrong" side of the road and the signs whizzing past us are in Urdu. I make a few jokes with my friend, asking how he felt to finally get his ghoraa friend to Pakistan after years of trying. He and the driver erupt with laughter and I smile, happy to know at least one word in Urdu–one that we can all have a laugh about. It's then I learn my major error: ghoraa means "horse," not "white girl" as I'd thought. I just called myself a horse.. (the word I was looking for is goree.)
Despite being exhausted both physically and mentally, and being checked into a lovely and comfortable hotel, I have a hard time clearing my head for long enough to catch sleep. It takes about an hour or a full playback of the Interstellar soundtrack before my eyelids finally get heavy enough to drift off to sleep.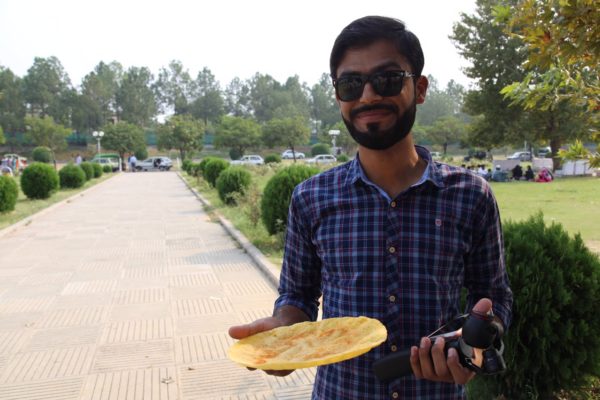 When I wake up, all I crave is a hot shower to feel human again before starting my first full day of exploration in Pakistan's capital city. But as I stand nude in the shower for 5 minutes, then 10 minutes, then 15 minutes, I realize the water isn't getting any warmer and suddenly my heart sinks because I'm upset about it–and I realize in that moment that I'm not the intrepid traveler I think myself to be. I'm a bougie bitch who needs a hot shower to start her day, and I'm in a country where that's unlikely to happen for my entire stay there. I suck it up and take an icy shower.
When I finally leave the hotel to see what Islamabad has to offer, I'm hit by a heat so stifling that I find it hard to gain enough energy to do anything. Islamabad is a relatively newly constructed city by Pakistani standards, and it's evident as I take a tour around the city. The roads are broad and the infrastructure is impressive. Everywhere I look, there are trees and well-maintained grassy areas; beautiful buildings and clean shops.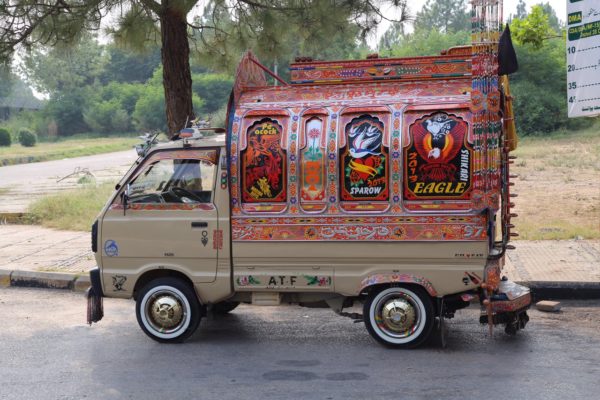 I see the appeal of living in Islamabad, but as a visitor, I feel almost nothing for it. It's a great first stop to get acclimated to the weather, the people, the food, and the culture, but it's not the Pakistan I crave. It's air-conditioned shopping malls, American chain restaurants, Western films, huge mosques, and peace and quiet. For every day life, this is the type of place I want to call home. For an adventure, this is not at all what I'm looking for.
I spend the day visiting Faisal Masjid and posing for photos with locals; cooling off in a shopping mall movie theater, watching an American film (Sully), which was partially filmed across the street from my office in Atlanta (I whisper to my friend "there's my office! I remember when they shut the street down because Tom Hanks was there for filming these scenes!"); sipping copious cups of doodh patti (one from atop the mountain, overlooking Islamabad at night); purchasing last-minute items for the epic trip we're leaving for later that evening.
That night, I meet the four other adventurers taking off on my 10-day trip covering 3,000 miles. We repack our bags by flashlight when the load shedding cuts all the lights and chat excitedly about what the next several days hold for us. Our van arrives at 2am and we work with the driver to get all our luggage piled and secured on top before crawling in and finding our makeshift beds for the 10-hour drive ahead. Off to Shogran!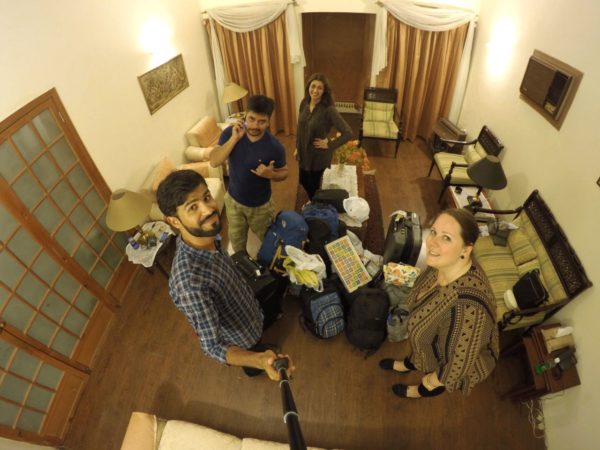 (P.S.: If you watched Homeland, like I did, I just want you to know that Islamabad is nothing like the way it's portrayed in that show.. and I say that as a fan of the show.)