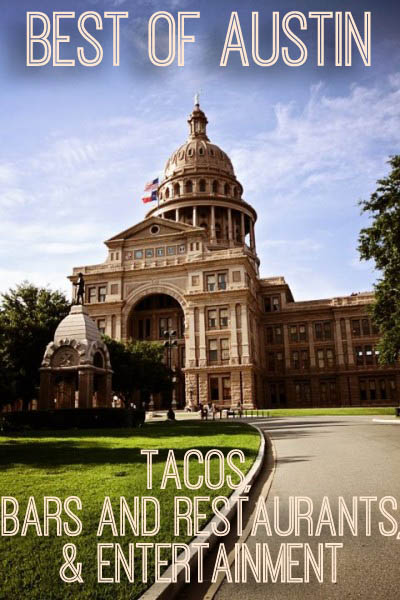 It's been almost exactly one year since I left Austin behind in search of something that fits me a bit better, and while I haven't quite found it yet, I feel like I'm well on my way. I don't miss Austin with the great pangs of sadness that I thought I would, but there are a handful of things that I miss on an almost daily basis and I wish I could take them with me wherever I go. So, with that, I've compiled a list of what I think is the best of Austin. If you're headed to Austin, be sure to check out the following places!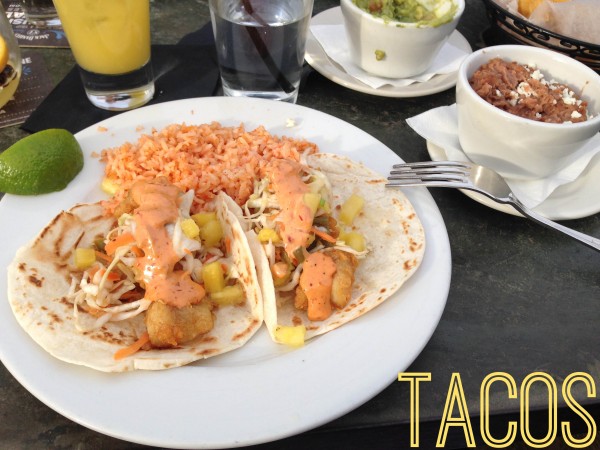 Ohmigod, do I miss Austin's tacos. I mean, the tacos in Austin are so good that my friend Jeff once only ate tacos for every single meal for two solid weeks. That's 42 meals of just tacos–and, he prides himself on the fact that they were all from different places. So, if you're keeping up with that logic, there are more than 42 places to eat tacos in Austin. I don't know that we even have that many restaurants in the dinky town where I live now. Where are the best tacos? Depends on what you're in the mood for.
Tamale House: The location by my old house closed recently because, sadly, the owner passed away. However, the east side location is still kicking. Tamale House makes, hands-down, the best breakfast tacos around. It doesn't even matter what kind you get–they'll be the best. I liked to mix it up a bit and do egg, cheese, and potato sometimes, other times potato, bacon, and cheese, and occasionally even beans and cheese. The salsa is a must as well. And savor them–the tortillas are made with love.
Takoba: I don't think you can go wrong ordering anything from Takoba, drinks included, but the fish tacos are to die for. Fried tilapia, cabbage, pineapple, and spicy chipotle mayo makes for the most perfect combination ever. I was a bit skeptical when I ordered them based off of a recommendation, but I didn't stop wanting them after that first night. I've even tried to recreate them at home now that I live 1600 miles from Takoba.
La Mexicana: Yes, it's a bakery, but don't knock the tacos till you try them. If what you're looking for is a real Mexican taco, the kind with just meat, cilantro, and onion, this is your place. They're cheap. They're fast. They're delicious.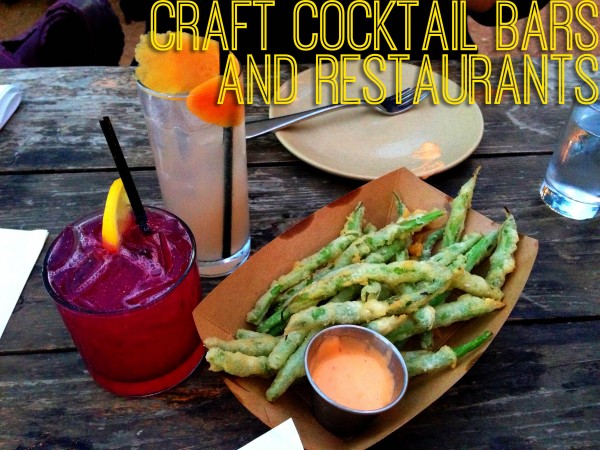 I fell into a comfortable routine visiting my favorite places often. All of these places have killer ambiance and make some of the best craft cocktails and food around. I have found one comparable place where I live now, which I intend to frequent, but it's still got nothing on these places.
Péché: I loooove this place. It's expensive, but the food and drinks are my favorite in this area of town. They pride themselves on being an absinthe/pre-prohibition-style bar, but their food shouldn't be missed either. Order the escargot, a fig Manhattan, and hope they have the arancini with shrimp as their dinner special so you can die and go to a special place in heaven (and if they don't have it–anything else will do).
Drink Well: This tiny, fabulous cocktail bar and gastropub was a one-block walk away from my old house. I was so thrilled when they opened because my neighborhood was in desperate need of a place like this. I love the lowlight and candle-lit atmosphere, they play some awesome music, and the bartenders are some of the friendliest I've ever met. Order the cheese plate, brussel sprouts, and any one of their whiskey drinks featuring their house-made bitters. Oh, and before you go, have one of their homemade twinkies.
Contigo: If you want to sit on a patio outside under strung-up Christmas lights or around a large fire, this is the place for you. It's almost always packed, so there's likely going to be a wait, but head over to the bar and grab a cocktail while you wait to be seated. Also, bring your dog if you want or have fun interacting with other people's pups. Order the crispy green beans, grilled cheese, and a rancher's punch.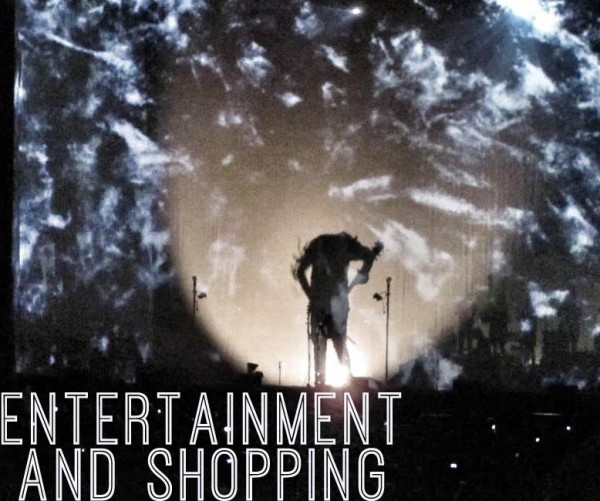 I'm not even going to list music as one of the options. If you're going to Austin, you probably already know it's the live music capital of the world and you can catch multiple shows back-to-back on any given night. So, what else is there?
Alamo Drafthouse: I kind of feel like a visit to the Drafthouse is mandatory on any trip to Austin. It was founded in Austin in 1997 by Tim League, who still shows up to the theater sometimes to kick off special events. The Drafthouse is a place where you can not only see movies, but eat and drink while you do it. Also, they put on some amazing events as well. Sometimes they have menus themed around movies. Sometimes they have celebrities (actors, directors) come in. And sometimes they do singalong and dance contests. What's not to love?
Half Price Books: I could spend hours upon hours in Half Price Books perusing everything from travel (obviously) and autobiographies to fiction and textbooks. If you love used or cheap books, this is the place for you. There are several locations around town, but they're all pretty standard. They also have movies and music (CDs and vinyl), so if you tire of books, move on. It's easy to walk out of there with a stack of books for pretty cheap–I did it almost weekly.
South Congress: This is a bit touristy, but it's kind of a must-do. The shops and food trucks that line SoCo (South Congress) are so typically Austin that you almost can't not do it. You know that Keep Austin Weird paraphernalia you see everywhere? Yeah, you can get that here. You can also check out a few shops that have authentic Mexican handicrafts (Tesoro) and some places that only sell local artisans' goods (Parts & Labour).
Not enough info on Austin? Check out some of my other posts: