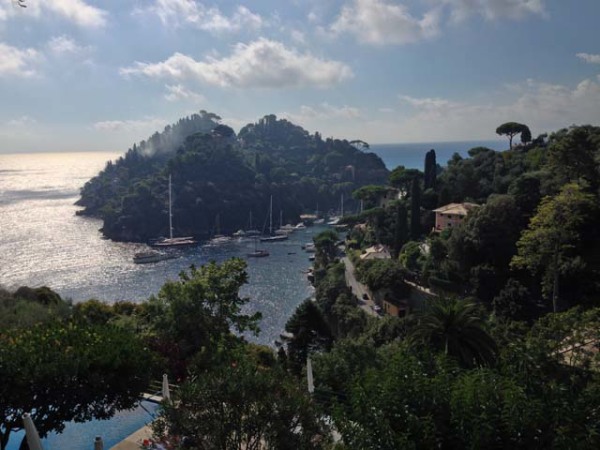 "A small village, Portofino, stretches crescent-shaped along the edge of this calm bay." – Guy de Maupassant
When I woke up around 10am, I felt like the previous day had been a dream—the short train ride from Genoa to Santa Margherita Ligure; the bus trip around winding, blind curves hovering on cliffs just above the sea on the way to Portofino; and finally, the arrival at the gorgeous Hotel Splendido.
But when I wandered out of the bedroom and into the living room, and clicked the button to raise the electric blinds, I realized it was all very real. I couldn't help but stand in that exact position with a wide smile as I watched the view of Portofino's yacht harbor come into view. I eagerly threw the glass door open and walked out onto one of the two terraces in the suite in which I was staying. For a few minutes I soaked up a bit of sun, breathed in the fresh air, and marveled at view of the tree-covered hillsides and sparkling blue waters dotted with boats.