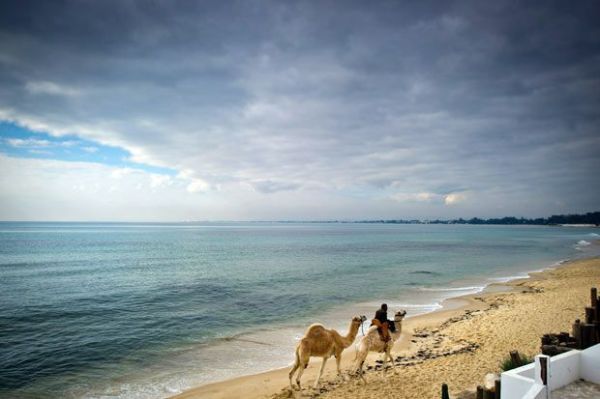 As an American, Tunisia doesn't pop up on my radar as a hot-spot for lying on the beach, soaking up some sun, and spending a relaxing week or two. Our go-to beach destinations are typically in the Caribbean; however, Europeans are often jetting to Tunisia for a few days or weeks of relaxation. And after looking at pictures of the Tunisian beaches, I can see why! Now I'm ready to hop on the next plane to Tunisia.
Tunisia is a country of many landscapes and is filled with things to do. There are plenty of cities I'd love to visit, and after spending some time wandering the souks and exploring the country's deep history, I think I'd head to the beaches for a bit of a break from all of it.
Tunisia sits on the Mediterranean Sea and offers beaches and views that rival those of Greece and Italy. Not only that, but all of the beaches differ, offering visitors a unique experience in each. In the north, just beyond the beaches you'll find mountains and landscapes featuring beautiful lush, green trees and plants. In the south, in stark contrast, you'll find rolling dunes of the desert. One thing remains the same across all the beaches though: the crystal-clear waters and gorgeous white sands.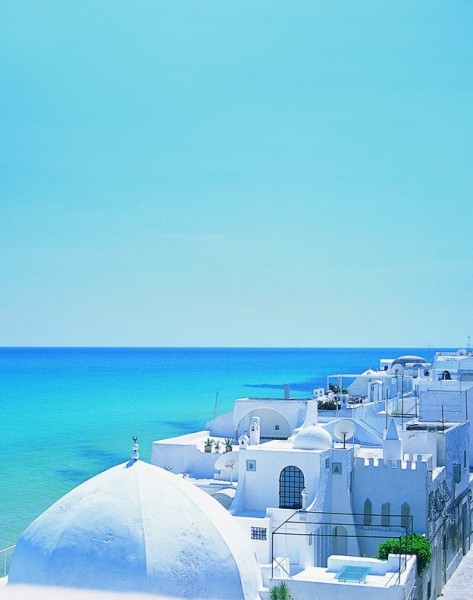 Many beaches offer the opportunity to go snorkeling or diving as well, boasting beautiful and abundant marine life. Recently, snorkeling has ranked among my favorite activities to do while traveling–there's something so spectacular about those underwater views. It's not hard to fathom that I'd spend many hours alternating between reading on those white sandy beaches and then floating through those crystal-clear waters watching everything below me.
While there are many options when it comes to where to stay while in Tunisia, I think I'd opt for an all-inclusive stay, much like I did when I was in Roatan. I loved relaxing and not worrying about a thing because it was all taken care of for me. First Choice offer a number of options, ranging from 3-to-5-star hotels, many of which are a short drive from the airport and major cities, making them easily accessible and convenient options.
Images found on Pinterest.