The Loews Hotel is housed in one of the most iconic buildings in the Philadelphia skyline. Formerly the Pennsylvania Savings Fund Society (PSFS) building, it opened in 1932 and was very modern for its time in the United States.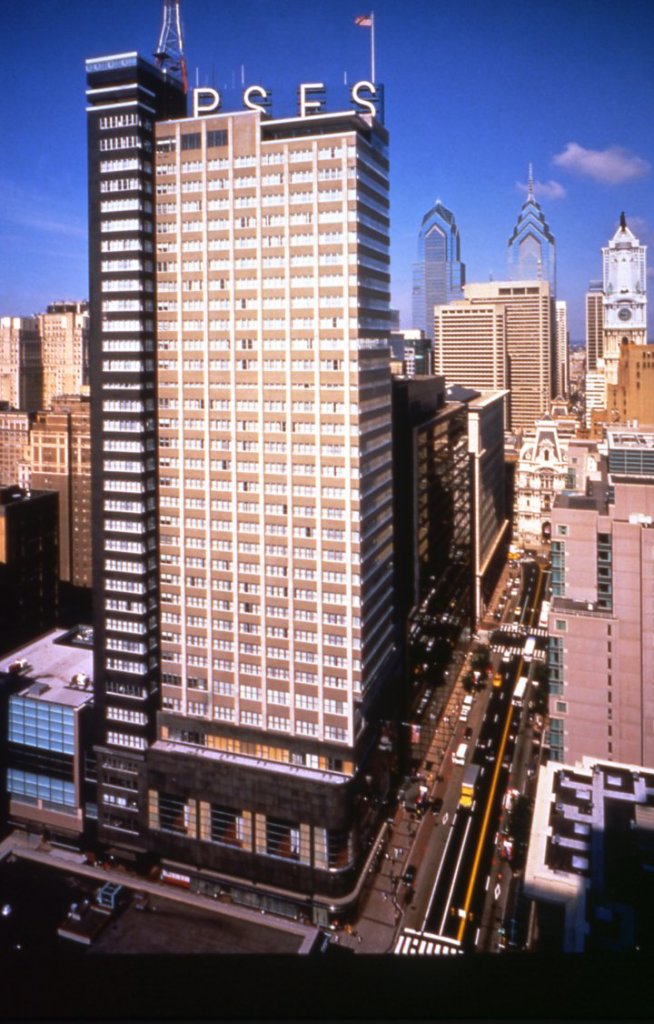 The hotel features a variety of options for rooms–deluxe to premium and luxury to suites. For me, the exquisite view of Philadelphia from the premium rooms is worth the extra cost. When I booked my room, I requested a view of City Hall–my absolute favorite piece of architecture in all of Philadelphia. You'd be hard-pressed to find a building from that time period that's more impressive.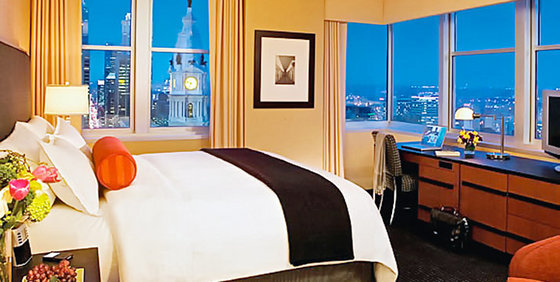 When I got to the hotel, the lobby was equally as impressive as the location–in the heart of center city on the Avenue of the Arts. The staff was friendly and accommodating.
Upon entrance to my room, I immediately dropped my things and rushed to the huge wall-length and almost floor-to-ceiling window to check out my view. I sat on the edge of the bed soaking it in–City Hall, Comcast Center, the Liberty buildings, and beyond. It's a such a gorgeous view and I'm unsure if it's better during the day or at night when all it's all lit up and the clock on City Hall shines bright yellow.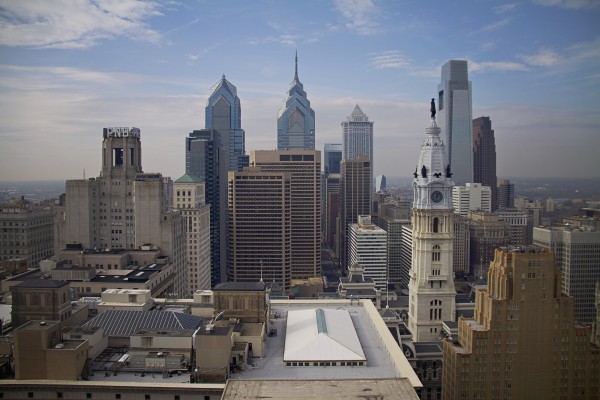 The Loews Hotel has won many awards and accolades and are deserving of each and everyone one. If I were to stay in a hotel in Philadelphia again (rather than with one of my friends there), I'd certainly stay at the Loews–for the customer service, the attention to detail, the location, and that stunning view.