I mentioned the fjords in Norway in my bucket list post, but now I'm going to dive in a bit deeper.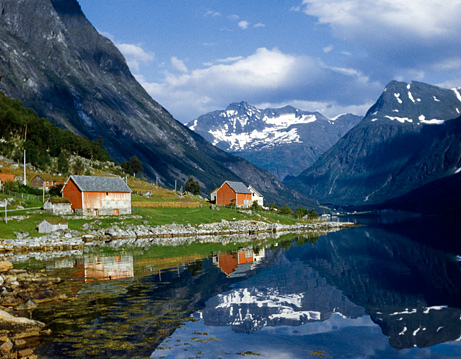 Norway looks like an incredible place, full of natural beauties. I imagine it's similar to Iceland in a lot of ways (and you've probably already realized my obsession with Iceland)–fjords, midnight sun, northern lights, vikings, trolls, etc.
I think that I'd probably spend most of my time in the West hiking, taking boats around the fjords, snapping photos, and wondering how such beauty can exist naturally in what has become such a man-made world. Two of the fjords (Geirangerfjord & Nærøyfjord) are on the UNESCO World Heritage Sites list, which should tell you something of their importance.
Geirangerfjord is home to several waterfalls–the two most notable ones being the Seven Sisters and the Suitor.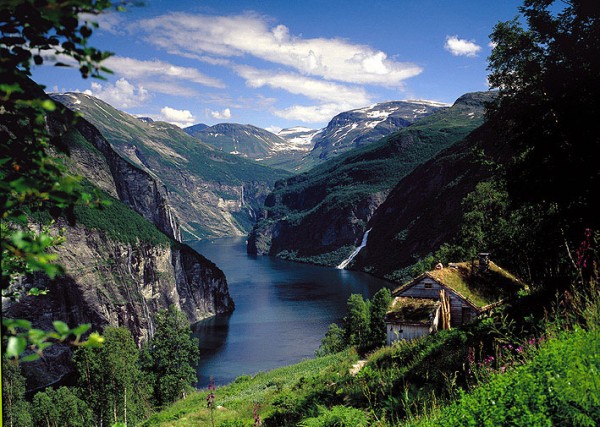 Nærøyfjord is several miles long, but is incredibly narrow in some areas.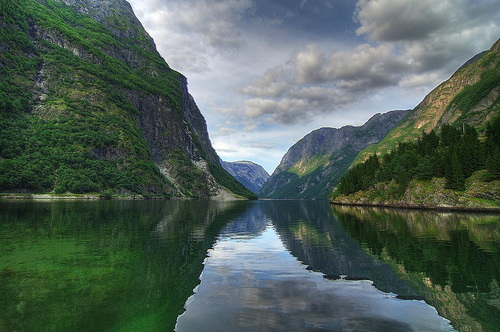 Lastly, even though I'm sure this would make me absolutely sick to my stomach (terrible fear of heights and the thought of free-falling), I would love to see this place: Preikestolen, or Pulpit Rock. It's close to 2,000 feet high (604 meters), and was formed about 10,000 years ago, during the Ice Age, when a glacier got stuck and froze on it, breaking off huge chunks of the mountain and carrying it away.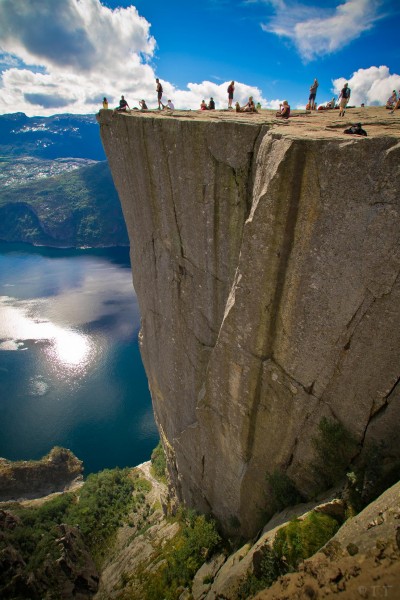 So now we all want to go to Norway, right? If you're still waffling, check out these 360 views around the country.