"Poutine?! You're only supposed to eat poutine when you're drunk!" exclaims my middle-aged Indian cab driver after my confession that I'd eaten poutine twice the day before. He's just tried (unsuccessfully) convincing Emma and I to go clubbing rather than returning to our respective accommodations for the evening like the little old ladies that we are.
"Well, technically we did eat it after drinks last night. But I also had it for lunch yesterday.."
Maybe I should be a bit embarrassed about that, but let me explain. Poutine was the only Canadian dish I could really think to eat (I'm sure there are loads more out there, beyond bacon and maple syrup), so while in Toronto, I made it my goal to stop at Smoke's Poutinerie for lunch one day. Then, after about twelve hours of not eating and a couple of drinks in, I was hungry. So I convinced fellow partygoers, Emma and Alouise, to stop off at the same place for more poutine. At midnight.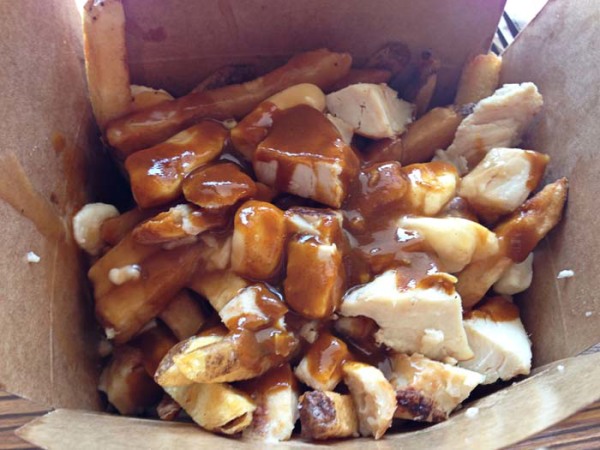 It seems that everyone's got an opinion about poutine–when to eat it; where to eat it; which kind to eat. When I excitedly told my new friend, Cailin, that I'd tried my first poutine–chicken curry to be exact–she wrinkled her nose at me.
"Megan! You're supposed to eat traditional poutine. That's the only kind you should eat."
"But, the curry was good! And then I tried the nacho kind, too!"
"Nacho poutine?" she asked disgustedly.
"With chili, beans, jalapeños, salsa, sour cream.. I needed a little bit of Texas!"
"Oh no, I don't even like beans. And that sounds horrible. Traditional is the only kind."
Luckily for her, I think she's adorable, so I let that bean-hate slide.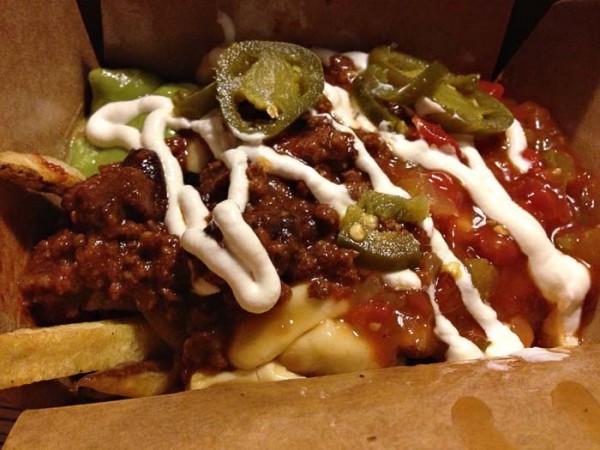 But in all seriousness, the poutine was pretty great, and the nacho one was actually the better of the two. The curry was pretty decent, but a bit overwhelming for me (coming from a woman who loves her curry), and the curry+cheese combo just didn't really do it for me. However, chili, cheese, salsa, etc. all poured overtop of French fries is like a new wave of Frito pie. And for the record, I totally think it's okay to eat poutine whenever you want. Wherever you want. However you want. (I won't judge!)