You know how before you visit a place that your friends have been like a hundred times they're telling you, "OMG! You have to visit ___" or "You can't NOT eat at ___"? And then you get all excited to see or try a new place and when you get there, sometimes it's a bit of a letdown?
Well, welcome to Primanti Brothers for me. I know all the Yinzers out there are probably going to hate me and want to string me up by my feet the next time I step foot in Pittsburgh,  but I don't get the hype.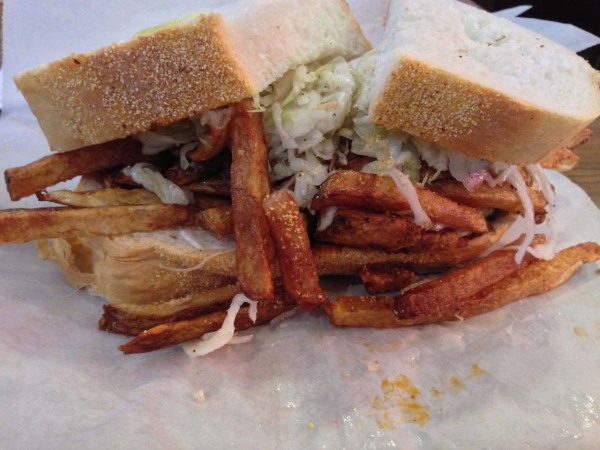 When I went to Pittsburgh back in September, I figured I had to do alllll the things that people do when they visit Pittsburgh, and Primanti Brothers was something everyone kept mentioning to me. So, why not? I was already in the Strip District, so I decided to stop by the original location with my sister, who'd been before.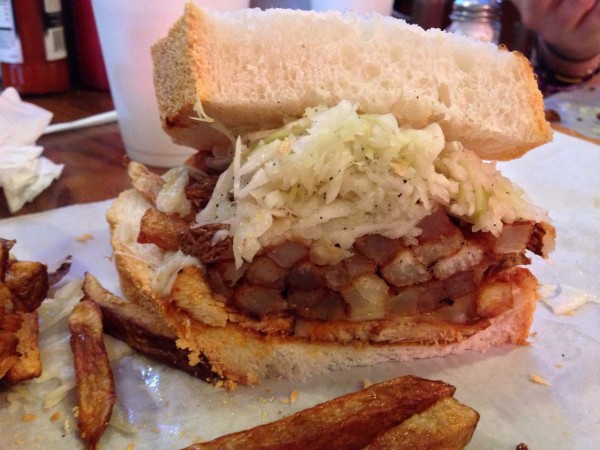 I tried the Ragin' Cajun Chicken sandwich, which had the smallest and driest piece of chicken on it, piled high with soggy french fries and coleslaw. Again, I just don't really get the appeal. I tried my sister's, which was an egg sandwich, and while it tasted better than mine, I still didn't care for it all that much.
Sorry, Primanti Brothers, but I don't think I'll be visiting again.