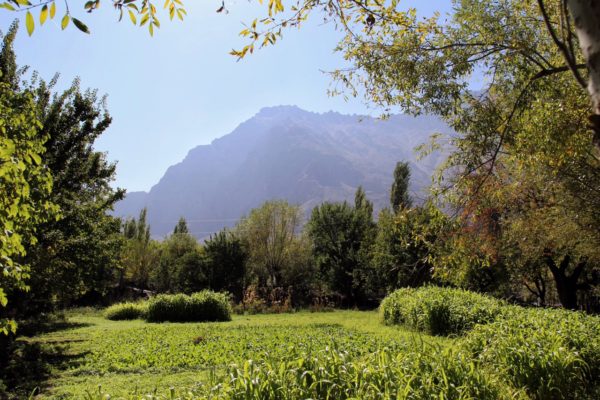 Getting a tourism visa for Pakistan was one of the hardest things I've had to do. I was really discouraged after the first visa application was rejected. I spent weeks getting together documentation, filling out paperwork, and more. I spent $192 on the visa application, plus the cost of return mailing in express envelopes. And on top of that, I spent a lot of time, anxious about the status. Did I want to go through all of that again?
I gave myself a couple of days to be sad about it, wrote a blog post about it, and decided to try again.
In the United States, there are several consulates and embassies for Pakistan, all of which require different things when applying for a tourism visa. Since I didn't know why my visa was rejected the first time, I decided this time I was going to over-submit information so I had a better chance. Thankfully, that worked.
Even then, I still had some issues, but thankfully knew someone at the embassy this time who told me what I was missing so that I could provide it.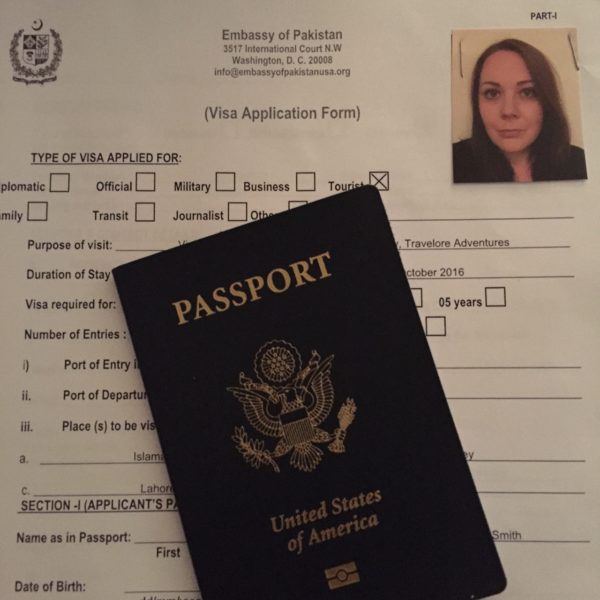 I'm by no means an expert on how to secure tourism visas, but since I went through the application process for Pakistan and got it the second time, I thought I'd share everything I submitted/did in order to get it.
As I said, I went through every regional website and jotted down all the requirements for each. You'll have to submit to the one that corresponds to the state in which you live, but this list will ensure that you've got everything for that location, and more.
Four passport photos–three will be on applications, the last one will be loose
One original visa application, plus two copies (attach three of the photos)
A letter of invitation from either the company you're touring with or the person you are visiting. If it is from the company you're touring with, they'll need to have it notarized.
A notarized copy of the ID of the person (or tour company leader) who invited you
If you are taking a tour company, a notarized copy of their business registration in Pakistan
An itinerary of the trip you're taking (I included which city I'd be in each day, along with the hotels where I'd be staying)
A letter from your employer stating that you have approved leave and will come back to work after the trip
A copy of your bank statement
A copy of your driver's license
A copy of your passport (I recommend printing a lot of these because you'll need them for police checkpoints when you get to Pakistan and photocopiers are hard to come by there for some reason.)
And a self-addressed prepaid express USPS envelope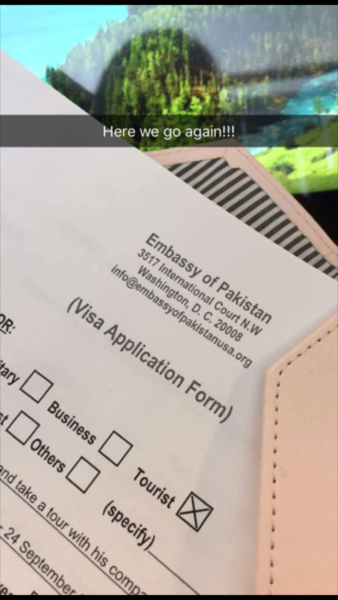 All of the websites show that normal processing time is 4-6 weeks. I got my rejection after one week and got my approval after two weeks. Keep in mind though, that I went between high seasons, which are summertime for tourism and wintertime for weddings–so processing time may have been shorter for me because of that.
I hope this helps! Every person I've met who has been to Pakistan has had the same sort of "horror" story with their visa application processing, so hopefully this makes the application process run a bit smoother.