I've known Justin for almost 10 years (that feels super long when it's written down!). We met through my best friend when I was a freshman in college, and clicked due to a mutual love for music, art, and later travel. He's gone to a lot of really awesome, adventurous, and beautiful places, so I can't wait to have him guest post again in the future about his travels!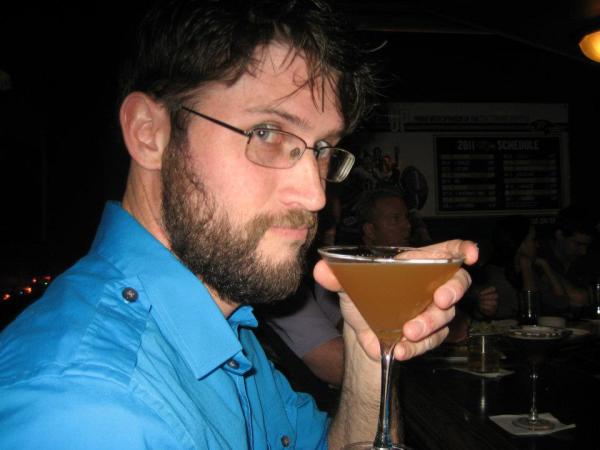 My name is Justin. I work a job that I tolerate to fund my passions in life. Usually that includes anything automotive and board sport related (skate/snow/surf) activities among other hobbies like photography, digital arts, rock climbing, kayaking and beach bum. I'm currently living in Baltimore, MD but lived a good portion of my life in York, PA.
Traveling when I was young mainly consisted of trips to Ocean City, MD. It wasn't until about 6 years ago that I started traveling abroad. Within those years, I have been lucky enough to visit places like Greece, Germany, Italy, Austria, and Canada.
The main areas that attract me to traveling is experiencing new cultures, enjoying different foods, and physically being able to see famous and unique architecture. There is something memorable about witnessing something on your own without someone else telling you about it.
I find it hard to be content in one area so traveling is a great outlet to do something new and exciting. Either it is a week long getaway over in Europe or simply getting in the car and seeing where a tank of gas will get you, it's nice to simply explore when you get the chance to.
Destination: MAYRHOFEN
Tyrol, Austria

LOVES
The Mountain: Penken and Ahorn. All provided amazing scenic point of views of the town below and the endless mountain ranges in the distance.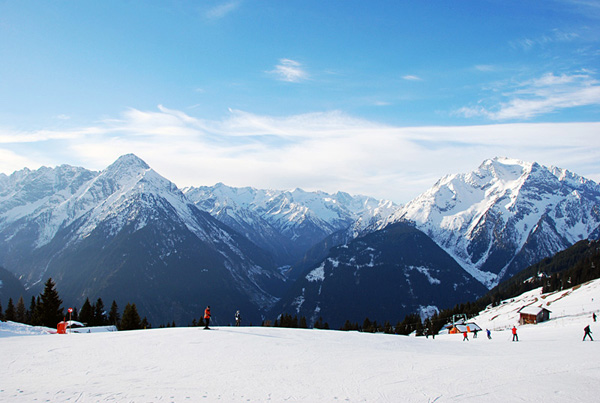 The Food: Speck, originally from the Tyrol area, is a flavored ham which is cold-smoked and then cured for several months….think bacon but on an entirely better level. This trip also introduced me to goat, which when made into a ball and thrown into some soup stock, makes for a fantastic meal for the cold winter trip.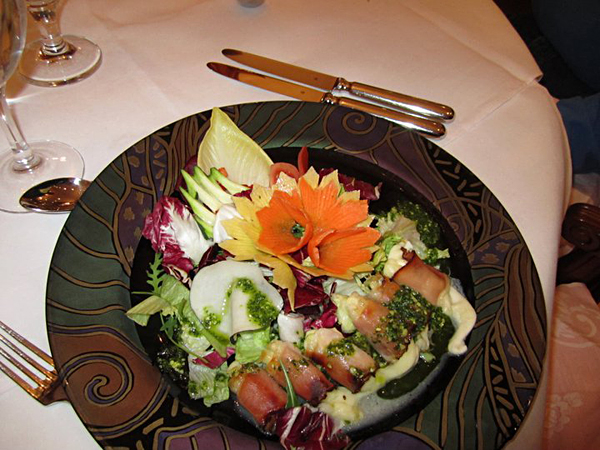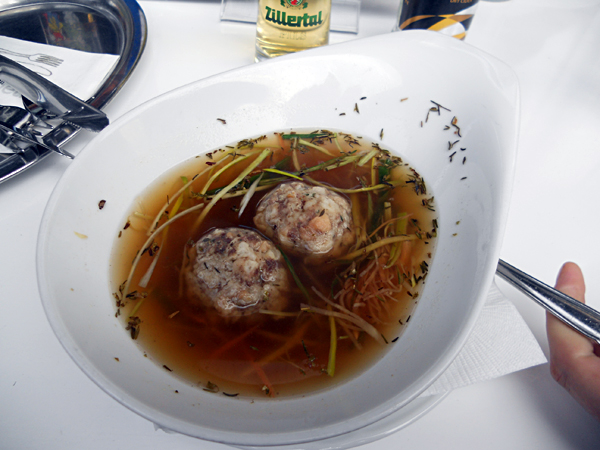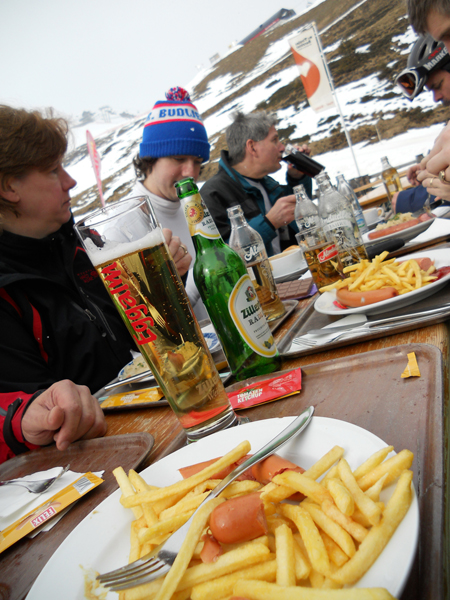 The Town: Walking around the ski/snowboard-focused town provided a lot of shopping opportunities. Although some areas felt very touristy, venturing out a little further provided a more natural feel of the town of Mayrhofen.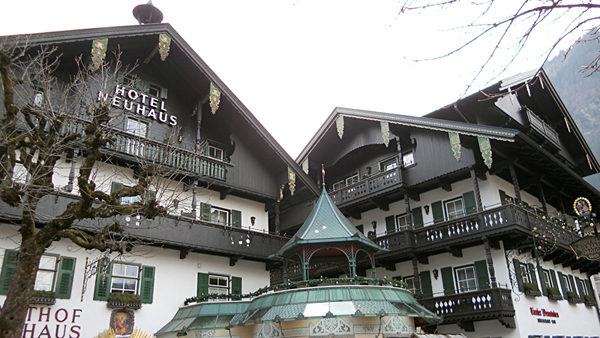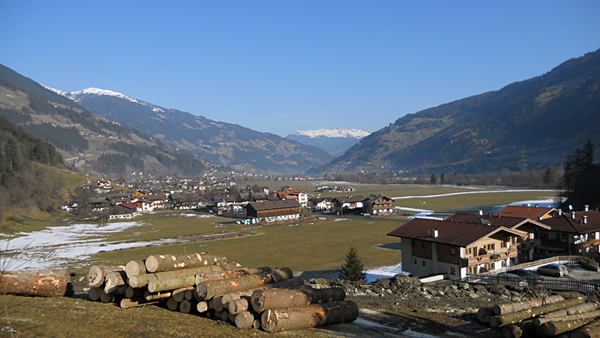 The Experience: Snowboarding, hiking, paragliding, schnapps, dance clubs. The list could go on with what this town provided during my weeklong stay. A great all-season vacation spot for the adventure-minded individual.
WHAT TO KNOW
The town of Mayrhofen is located in a valley called the Zillertal located in Tyrol, Austria. An hour northwest of Mayhofen is the Tyrolean capital city of Innsbruck, which is easily accessible by taking the train (makes for a great day trip if you want to explore a little).
Mayrhofen sits between the Penken and the Ahorn mountains, which provide ski runs in the winter and mountain biking, hiking and paragliding in the summer. The Ahorn offers mainly easy and intermediate runs, but also has a long, steep red run, which was once on the World Cup Downhill circuit but was removed as it was deemed too dangerous. The Penken mountain offers Austria's steepest piste, named Harakiri, as well as a large range of ski runs at different levels of difficulty.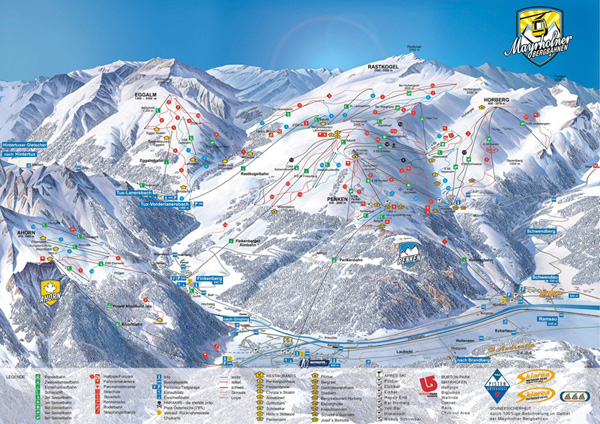 WHY GO?
There was an unusual winter when I went in February of 2011, but it actually turned out to be a great thing. The area offers so many activities year-round, the slightly warmer weather made it very easy to accomplish most of them. One day you could spend the entire day up on the slopes riding the fresh snow then on the following day walk on over to the other side of the mountain and go hiking. Mayrhofen definitely has repeat value and could be visited any time of year to experience something new.
THINGS TO DO
This town offered many activities throughout the week to whet the outdoor traveler's appetite:
Snowboarding (or skiing)
Multiple walking/hiking/biking paths either through town or on the mountains themselves
Paragliding
Transportation through the railway station makes taking trips to surrounding towns a breeze
Witnessing and participating in the Europe nightlife. Dance clubs will never be the same.
The White Lounge Igloo bar and hotel provided a nice glimpse of a different way to stay a couple nights on the mountain
Taking a step back and taking in all of the scenery around you whether it be at the bottom of the mountain or on top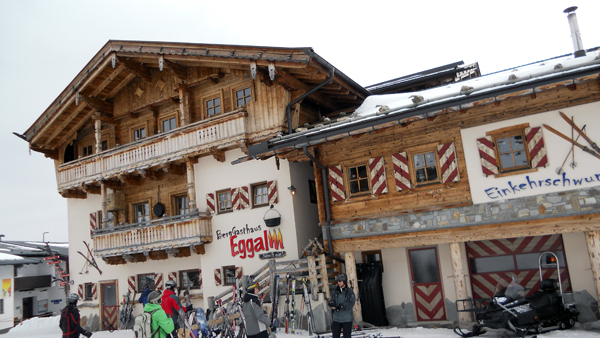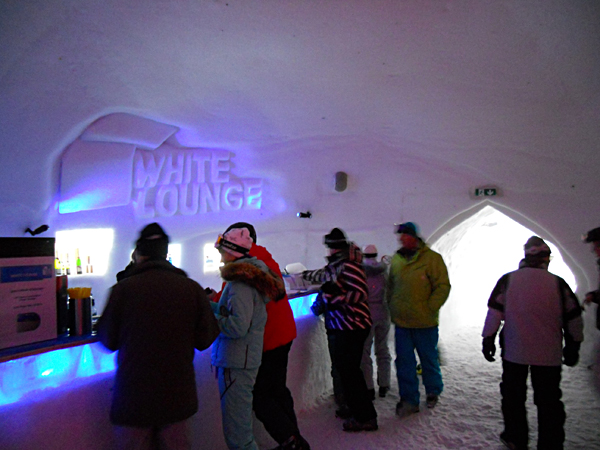 DETAILS
Imagine yourself walking through a Wegman's Market Café and being able to pick and choose what food you would like to eat, mixing and matching items as you go through the assortment of prepared food, finally ending with a plate full of everything you were craving. Homestyle mac & cheese mixed with vegan BBQ tofu, and shrimp dumplings? Sure, why not! Mayrhofen is the outdoor traveler's market café.
The original plan for the trip to Austria was to enjoy the slopes but it turned into a much more fulfilling trip. There is something special when you can enjoy a full day of snowboarding and end it by strapping yourself to a random Austrian, jumping off the side of a mountain and paragliding your way back into town to finish the evening filled with schnapps and speck.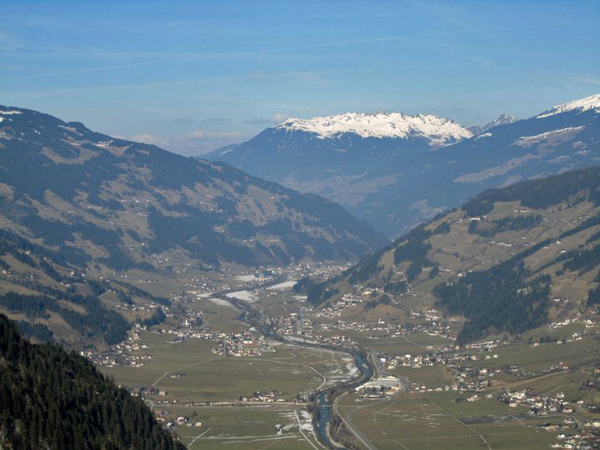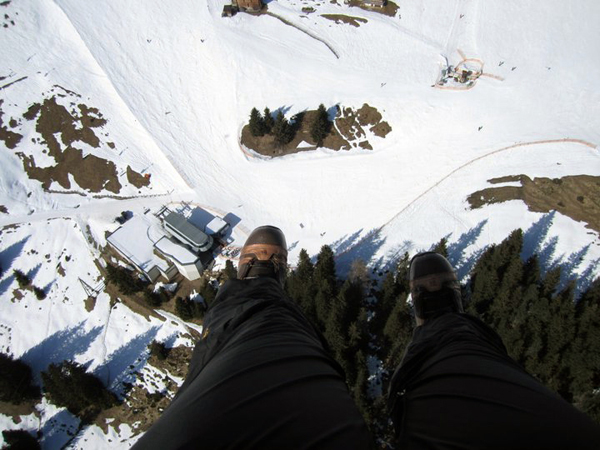 If riding the slopes is taking its toll, then you can simply go over to the other side of the mountain and hike your way up to take in some of the other viewpoints and gorgeous mountains. Some of the trails highlighted are a bit tricky so preparing for a long day is a must if you intend to conquer them. One hike in particular didn't quite turn out the way we originally planned. Looking over the trail map, the Penken-Trophy trail promised us a beautiful restaurant sitting at the top of the trail so it was a good finishing point to rest, enjoying some drinks and feel a little accomplished by making it up the 10k hike. Three hours later we never did find this restaurant, however we did stumble across some old relics of gondola lifts of past along with capturing some great shots overlooking the town and even meeting a new friend of the canine variety before making our descent back down the mountain.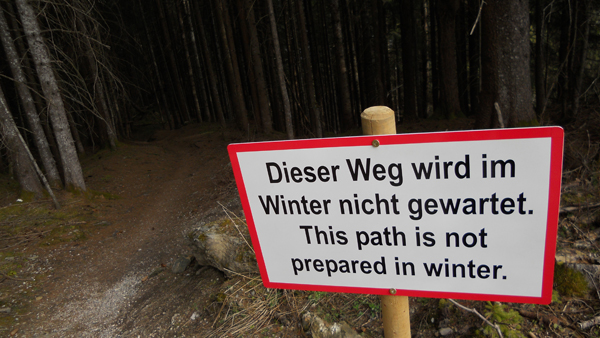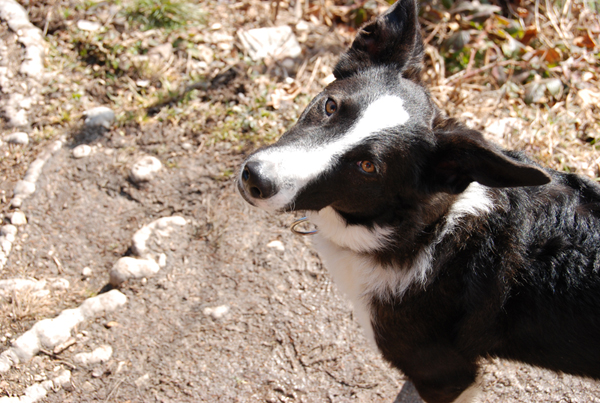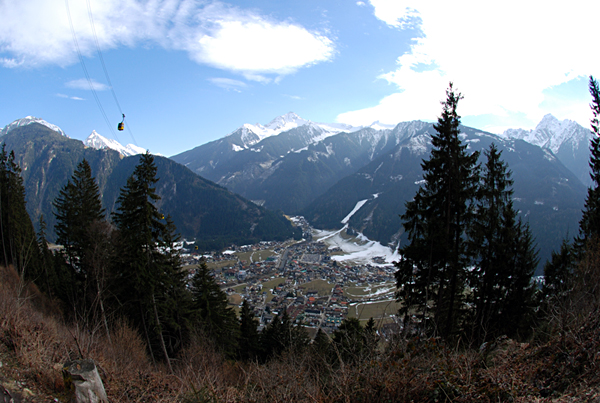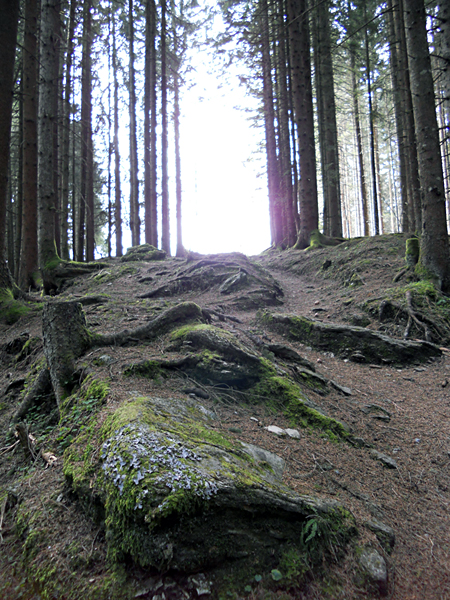 The main highlight of the trip would have to be simply taking in the visual beauty of nature itself. Stepping off the gondola and witnessing the mountains around you before strapping a snowboard to your feet is something everyone should experience, regardless if you are into winter sports or not. Sitting back and soaking up the views that you only used to see in photos and magazines is something special.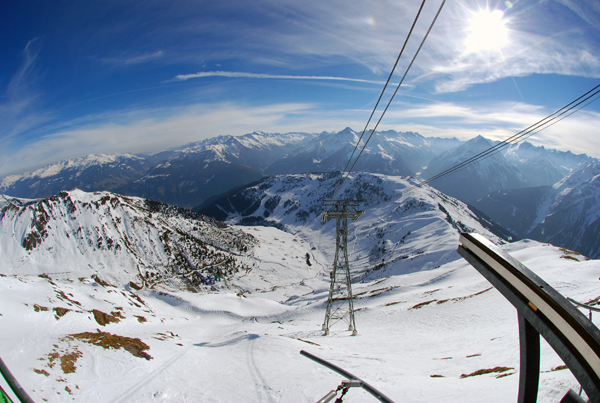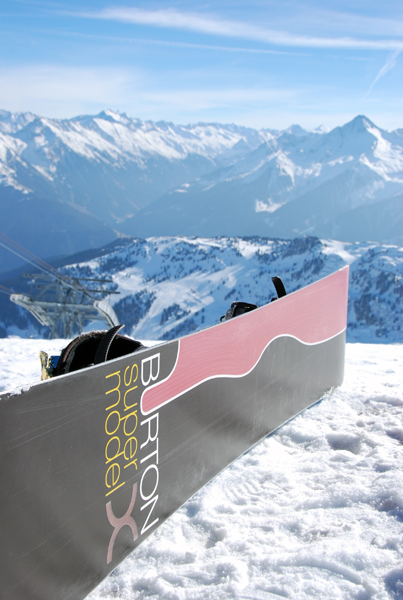 There is a great quote by snowboarder Travis Rice on the subject of travel:
"Experiencing the world through endless second-hand information isn't enough, if we want authenticity we have to initiate it."
So I will end my post on that note…please step away from the computer and go experience something that stirs at your soul.