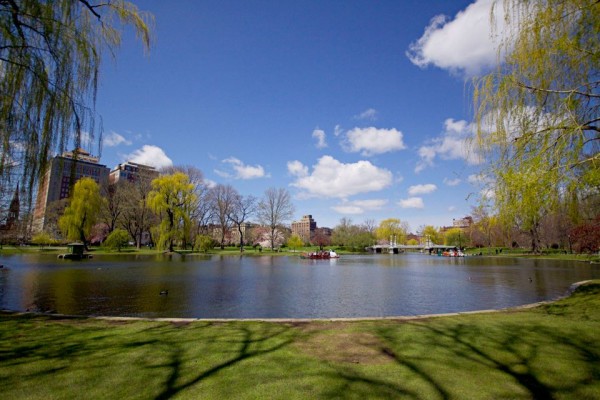 Boston is one of the best cities in the United States. It boasts awesome historical significance, features some of the best attractions, and has delicious foods to suit everyone's tastes. And if you stay at a hotel in the heart of the city, it makes getting around this small town a breeze (even on foot)!
Boston's History
If you're a US history buff, Boston's the perfect place for you–it was founded by Puritans; the Boston Tea Party became the catalyst for the American Revolution; and anti-slavery movements happened here during the Civil War. There's plenty of history to be found, but with only a couple of days, here are two of the best options.
Freedom Trail
Covering 2.5 miles in downtown Boston, the Freedom Trail highlights 16 places of historical significance throughout the city. Follow the brick path from one marker to another, reading and exploring along the way. The path takes you to some of the places highlighted below, making it easy to kill a few birds with one stone!
Faneuil Hall
Located along the Freedom Trail, Faneuil Hall opened in 1743 as a marketplace and meeting hall. While at one point in history you could have heard Samuel Adams speak about gaining independence from Great Britain, today you can hear tour guides give a bit more background on what things were like in its heyday.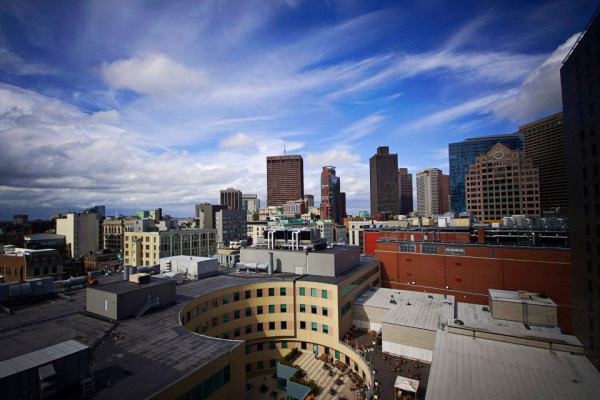 What to See and Do
Boston has so many museums, neighborhoods, sporting events, etc. that it's difficult to narrow it down to just a couple things to see and do. But again, only visiting for a weekend makes it difficult to cram everything in, so be selective with the things you decide to do.
Prudential Tower
Head up to the 50th floor of the Prudential Tower and take a view of the city's skyline from the Skywalk Observatory. The views are gorgeous and you can catch glimpses of Fenway Park, Boston Common, and more! If you're wanting a drink or a quick bite, equally amazing views can be had from The Top of the Hub restaurant (where the food and beverages are also fabulous!).
Boston Common
Boston Common is the oldest public park in the entire United States, dating back to 1643, and is also one of the stops on the Freedom Trail. It's a beautiful park no matter what time of year you're visiting–but if you happen to be there during the winter, pop on some ice-skates and head out on Frog Pond!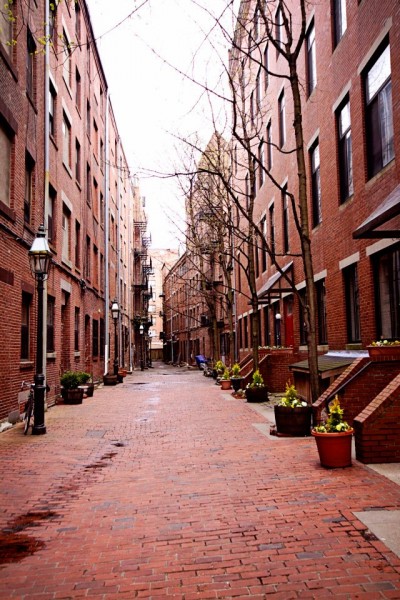 What to Eat
Boston is known for its baked beans, but there are other (better) things to try in this city! If you can get to the North End, stuff yourself with pizza and cannoli! Otherwise, there are plenty of options downtown right by Faneuil Hall in Quincy Market!
Lobster Rolls
Incredibly simple but wonderfully delicious, lobster rolls are sold all over the city! It's nothing fancy as it's literally just lobster soaked in butter and served on a toasted roll, but you won't be sorry you tried one!
New England Clam Chowder
You cannot go to Boston and not have New England clam chowder. Again, it's served all over the city, but it's best with a few oyster crackers or eaten out of a bread bowl. And it's perfect especially on a cold New England day!
Spending a long weekend in Boston is a great introduction to all the city has to offer. No matter what time of year you visit, you'll be sure to fall in love and want to go again and again to take all of it in!
Note: I am working as a blogger ambassador as part of Hipmunk.com's #HipmunkCityLove campaign, and this post was sponsored by Hipmunk.