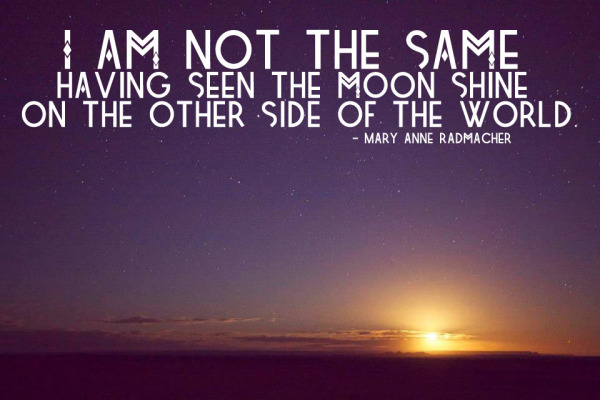 One thing I find I have a hard time doing while traveling is writing extensively about my feelings or reactions to a place when I am there. In most of Europe, it's been easy enough for me to sum up after leaving: this place was amazing; this place was beautiful; I can't wait to see this again. While I absolutely love Europe beyond the shadow of a doubt and have fantasies of relocating there permanently at some point, most of the countries in which I've visited there haven't particularly moved me. I haven't felt like I learned a whole lot from them in terms of the world or even myself.
For me, the learning and growth happens when I am pushed completely out of my comfort zone, forced to see things through a new lens, and deal with things that sometimes might be completely out of my control. Generally, the places I've traveled have always had some sort of element of "home" or comfort for me. All of that changed when I was in Morocco. And because Morocco was one of the most difficult places I've ever visited, I chose to write about my experiences there each and every day. I've shared a few Morocco posts thus far, but the following piece is something I wrote in my travel journal just after leaving, and is something that I wouldn't ordinarily share, but felt as though perhaps I should this time because I've been getting a lot of comments and questions about being a woman in Morocco and what my experiences have been like. Morocco was both wonderful and awful at the same time, and despite what you might read below, it's a place I have a yearning to visit again.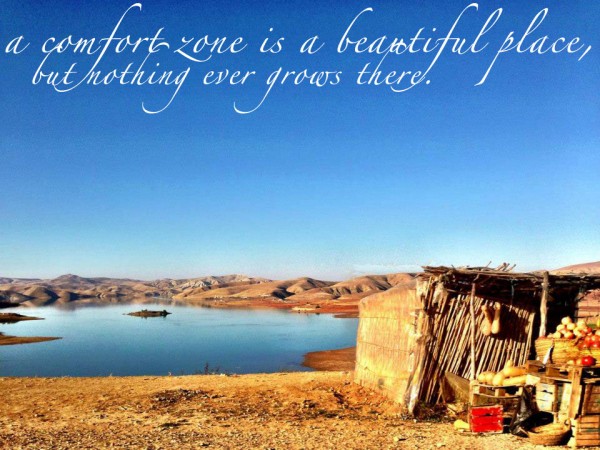 Morocco seems to have both hardened and broken me. I am equal parts headstrong and stubborn (two traits that my father will vehemently deny that I got from him) and Morocco has tested that. I hate feeling taken advantage of, but at some point, I raise my arms and admit defeat because it's less exhausting than the constant argue and negotiation.
I feel a bit sad about my time in Morocco. I built it up for so long and was ridiculously excited to go there, and though I saw and experienced some of the most amazing things in my two weeks there, I still can't help but feel sad.
The country is so much poorer than I guess I ever realized or ventured to think about. I saw countless people rummaging through garbage, shanty towns just outside of major cities, and more begging children than I care to remember. Not only that, but it seems like such a lawless place (beyond of the laws of Islam—which also seem lax—I'm looking at you, alcohol and hash). Things run according to their own agendas (time and motives), there seems to be a total disrespect for visitors/travelers—we're basically seen as cash cows, and perhaps with good reason, but if you want sustainable tourism, don't swindle people out of their money, don't accost them until they're angry (or worse—numb), don't steal from them, and don't yell nasty things at them when you don't get your way.
I really hated that the entire time I was in Morocco, I wondered at every single turn if I was going to be taken advantage of. Who could I trust? No one. And that's exhausting. I never knew what was truth and what was a lie, who was raking me over the coals or singling me out because I am a "tourist". I was burnt out at the prospect of haggling for one more thing and at the same time, sick to my stomach at the thought of paying too much.
I learned in a few short days how to become kind of a bitch. You want 1200 dirham for that bag? That's outrageous, I won't give you over 460. ("That's okay—we may not make any money off you, but we will off of the Chinese.") You want 70 dirham for a 10-minute cab right? You're nuts—it's worth 20 tops. You want 50 dirham to walk me to my riad? No thanks, I'll walk myself for free. You want 50 dirham to see the tanneries when I was told "pay what you want?" I don't think so; 10 dirhams max.
Morocco certainly put me through the rigors. I've never felt more out of place and more challenged than I did there. Some days it felt like such a chore to want to do anything because I was worried about what the day would hold for me—who was going to stare at me? Who was going to say something to me? Who was going to try to take advantage of me? Who was going to follow me? Would I make it through another day in the medinas without experiencing so much sensory overload that I was panic-ridden? In the end, I made it. I wouldn't say unscathed, but I was happy to have risen to the occasion and to have proven to myself what I was made of.