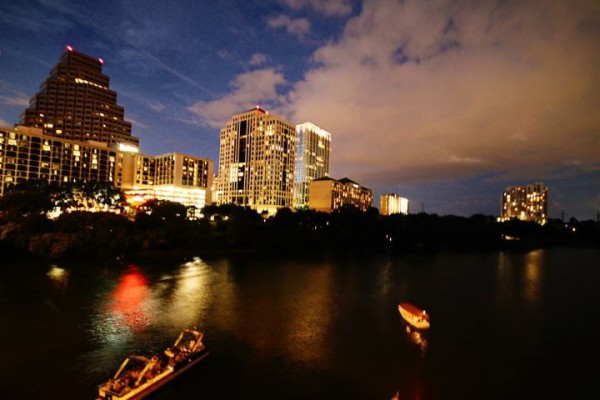 If, unfortunately, you only have a few days to spend in Austin, don't fret–there are still a lot of things you can pack into a short time in this awesome city.
Shopping
One of the best things about Austin is that because they're always trying to stay "weird," you can find lots of local shops offering irreverent and locally sourced goods.
Head to South Congress where you'll find everything from costume shops and cowboy boot stores to old-school candy shops and boutiques featuring jewelry and crafts made by locals.
Vintage shopping is also one of the best things to do in Austin. Whether it's shops on South Congress, Burnet, or North Loop, you'll find everything from records and games to furniture and clothing. Be sure to save a bit of space in your luggage for all of the good finds!
What to do
If Austin is known for anything, it's that the city has been named the Live Music Capital of the World. You can't throw a stone without hitting a music venue and you'll find multiple choices no matter what night of the week you're there.
Austin also has a huge population of Mexican free-tail bats which live under the South Congress Street Bridge, affectionately known as "Bat Bridge." At sunset during the warmer months, you can watch them all flock out from underneath and fly over the water–it's quite the sight!
The Lyndon B. Johnson Presidential Library is housed at the University of Texas at Austin campus and is a great way to get a bit of Austin, Texas, and United States history. It only takes about an hour or two to tour and is a great way to beat the heat in the summertime.
Watch a movie at the Alamo Drafthouse, where you can order dinner and a drink and be served right in your seat as you watch a film.
Go have a few drinks in East Austin. Forget Sixth Street unless you want to be a tourist among tourists. Head to East Austin and check out some of the craft beer and cocktail bars that growing with popularity among locals.
Eating
While you're on South Congress doing a bit of shopping, stop by the trailer park for some fried goodies, sweet treats, and gourmet bites. If you want a sit-down restaurant, check out South Congress Street Cafe (and try their carrot cake French toast) or Vespaio for some great Italian fare and wine pairings.
You can't go to Austin without eating tacos, and if you're looking for something that outdoes those run-of-the-mill tacos you're used to, check out Torchy's Tacos. Be sure to check their Taco of the Month menu because oftentimes they put everything else to shame. Don't forget to try the green chile queso–it's one of the best things you'll ever taste.
Lastly, barbecue–the first thing you probably think of when you hear "Texas." Austin's got no shortage of barbecue joints and whether you want to wait in line for hours at Franklin or drive out to Dripping Springs for the Salt Lick experience, you'll be sure to find something tasty.
No matter what you decide to do or where you decide to stay in Austin, you're bound to have an awesome time!
Note: I am working as a blogger ambassador as part of Hipmunk.com's #HipmunkCityLove campaign, and this post was sponsored by Hipmunk.