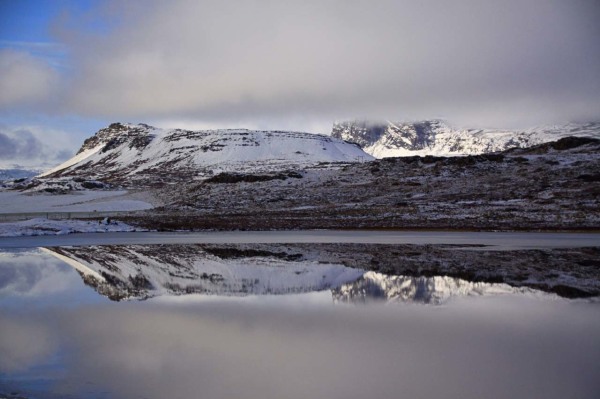 I did exactly what you're not supposed to do: I booked a trip to Iceland for the sole purpose of chasing down the Northern Lights.
The fact that I was going to Iceland was sort of superfluous—of course I love the country (as you already know—I've written about it to the point of exhaustion). But this trip was all about seeing the Northern Lights; seeing Iceland was just a perk and a gorgeous backdrop for the main attraction.
When I landed in Reykjavik in early October, the landscapes were covered in a blanket of fresh white snow. After I made it to Reykjavik Bus Hostel, I took about an hour to relax before deciding it was time to make the 20-minute walk to downtown.. in the rain. Since I was picking up my SADcars rental the following morning to start on the epic adventure of chasing down the lights, I knew I had to do a bit of food shopping for the road, after grabbing some Thai food for lunch. Having spent quite a bit of time in Reykjavik the last time I was in Iceland, I decided to forego seeing much or tempting myself by popping into the shops. (Iceland's prices just aren't wallet-friendly for a full-time traveler!)
The morning I picked up my car, I was so excited about the upcoming adventures–ready to head to the Snæfellsnes Peninsula for the day because I remembered how beautiful it was from my previous trip. When I got to the desk to get the car, I had a very interesting conversation with the rental car guy:
Bjarni*: Where are you headed today?
Me: Snæfellsnes Peninsula
Bjarni: Says there's a bit of ice on the southern part
Me: Okay, I'll be careful
Bjarni: You have spikes on your tires. You'll be fine.
Me: I'll still be sure to take it easy and drive slowly.
Bjarni: No no, you can speed. You'll be okay!
(*Every Icelandic man's name is Bjarni to me.)
And with that and keys in hand, I was off (at a safe speed)! The first day I did a bit of sightseeing around the Snæfellsnes Peninsula before rising early the next day to begin the "real" part of my adventure—searching for the elusive lights.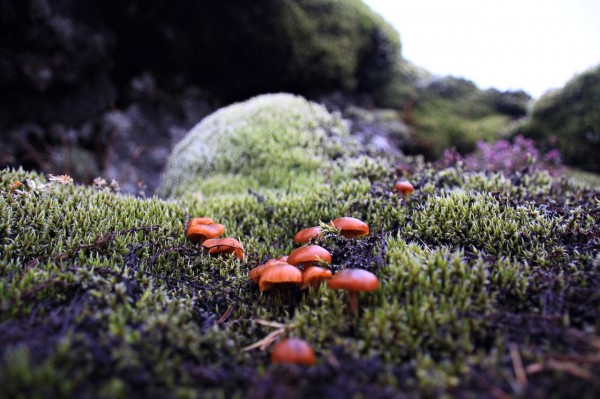 For days, I cruised the south coast of Iceland (my favorite part), stopping the car what seemed like every few minutes to walk across lava fields covered in moss and black sandy beaches, and to snap photos of magnificent waterfalls and Jökulsárlón, the glacier lagoon.
Sadly though, as the days crept on, I still hadn't seen the Northern Lights, and the forecast wasn't exactly promising. Every night, I eagerly checked the Internet just hoping that the forecast would change—that I'd get a chance to see what I spent a ridiculous amount of money to go to Iceland to see. I cursed at and bargained with the Northern Lights gods, willing them to fulfill my dreams to see them.
My ultimate dream was to see them at Jökulsárlón, which is hands-down my favorite place on Earth. I imagined them dancing in the sky and catching that reflection in the water and on the icebergs. When I finally made it out to that area, the forecast wasn't good—in fact, it was a 0. Dejected, I went to bed hoping that the following night the forecast would be better.
The following morning I was in the hostel kitchen finishing up breakfast when an Australian photographer came in and said he woke up at 1am, looked outside, and saw the lights. He'd hurriedly gotten dressed and rushed out to Jökulsárlón and managed to get some photos in the exact spot I'd dreamed of. I was a bit furious with myself for not having gone out that night, just to see if there was any action. So I decided that even if the forecast for later that evening was a 0, I was still going out.
And I did. I bundled up in every layer of clothing I had and waddled uncomfortably to my car. I knew I'd be sitting in the car for what could've been a long time waiting for them to come out, and I didn't want to be a popsicle before I even got out of the car to photograph them.
I sat at Jökulsárlón for an hour and a half and patiently waited. As time ticked on, I realized that the peak Northern Lights viewing hours (10pm-2am) were nearing their close and that my last night with a car was nearing its end. My chances to see the Northern lights thwarted.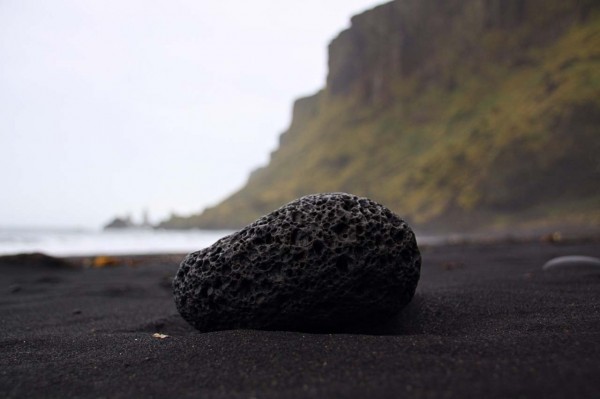 I made my way back to the hostel feeling sad that I was silly enough to think I'd get to see them this early in the year, or that somehow the weather and Northern Lights gods would align to make it happen for me.
As a last-ditch effort, I emailed SADCars to see if I could extend my rental car one more night with the idea that I'd leave Reykjavik for Thingvellir and give it one last shot—my seventh and final night in the country.
Thankfully, the forecast that night was better—a 4 on a 10-point scale. Not great, but it was something, right? It said that 9pm was supposed to a good time to see them, so I hopped in the car, stopped for some dinner, and headed to Thingvellir, scanning the skies the whole way out there for cloud coverage and to see if I could spot the lights.
When I got to Thingvellir and got out of the car to scope out where I wanted to set up my tripod—it happened. The Northern Lights started dancing in the sky. With my tripod, camera, two lenses, and extra batteries weighing me down, I literally ran to the spot I had in mind on the drive there.
I quickly set everything up, snapped a few test shots to make sure my settings were all good, and then stood in awe of what I saw.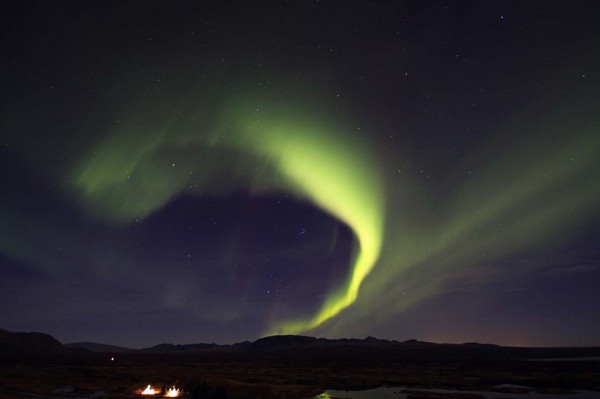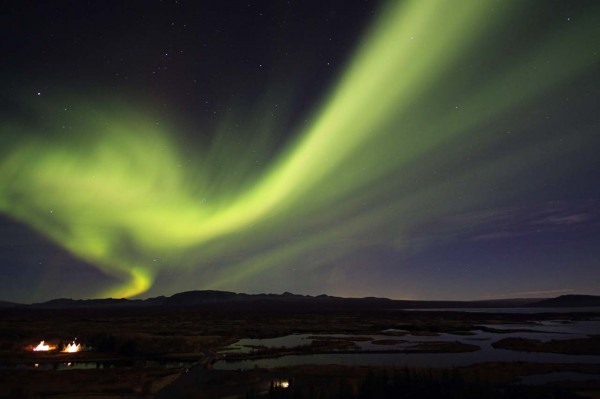 After one of the hardest and shittiest years of my life, I stood in the spot where the North American and Eurasian plates are slowly separating, and at the site of Iceland's first parliament, and I watched the Aurora Borealis dance for almost two hours. I kept saying aloud, "Ohmigod, it's so beautiful! Look at that!" to no one but myself. And I stood there, completely overcome by the beauty and magnitude of it all, I just started crying: this was my life. The life I'd been dreaming of living. And I am finally living.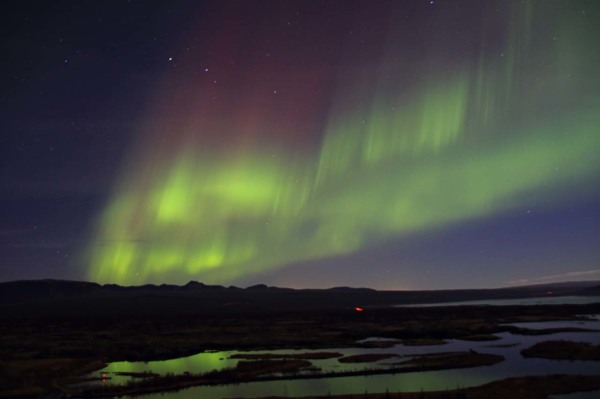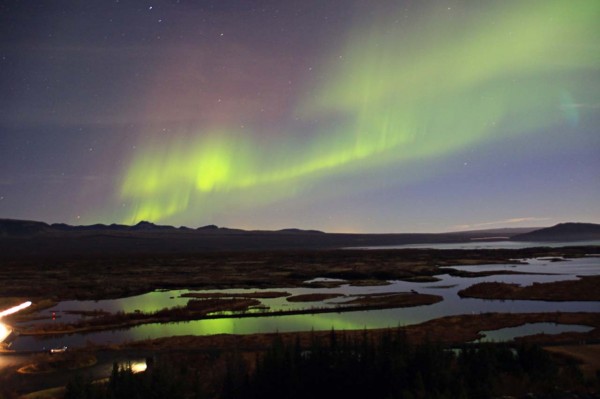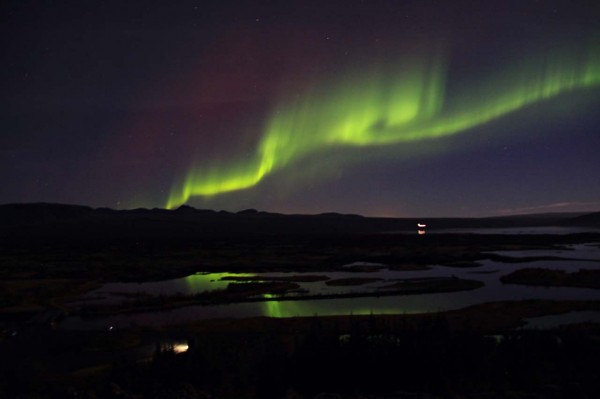 My car rental was courtesy of SADcars and my stay in Reykjavik was courtesy of Reykjavik Bus Hostel. As always, all opinions are my own.