I booked a trip to spend a long weekend in Orlando with some friends who recently moved there, and before I left, I got multiple text messages from them asking me what I wanted to do while there. Outside of theme parks, what is there to do in Orlando?
I scoured Pinterest, Googled everything I could find, and still landed in Orlando with exactly one thing on my list. One thing for three days. Off to a bad start.
So we spent the first night poring over Reddit trying to find cool things to see and do, and it essentially amounted to this: there are probably two cool things to do in Orlando, and the rest requires a bit of a drive. And thus, a plan was born.
Turns out, there are a lot of awesome things to do in the area.

Boat Tour at Winter Park
Winter Park is a suburb of Orlando and is the place where northerners used to go in the winter to escape the subzero temperatures of their homes. There are tons of multi-million dollar homes (including Mr. Rogers'!) surrounding several lakes. For $12, you can take an hour-long guided boat tour on three of the lakes, which are connected by little passageways that make you feel like you're cruising along the Amazon. It's a beautiful way to spend an hour and well worth the money.
Pho 88
I'm a total sucker for Vietnamese food, and Orlando's got a pretty sizable Vietnamese population. There's a little section of Orlando, Mills 50, that's essentially Little Vietnam. You can find a number of restaurants from which to choose, but Pho 88 offered a huge selection and great prices, so that's where I went. Going with friends means you get to order a few different appetizers, dishes, and drinks and taste a bit of everything.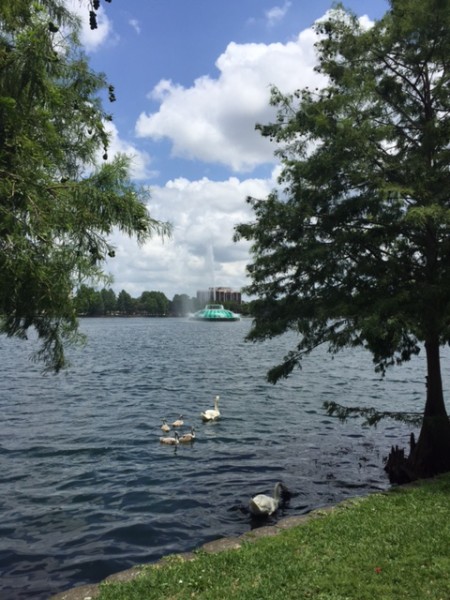 Lake Eola
Lake Eola in downtown Orlando is a beautiful little reprieve with an awesome backdrop. You can find sculptures, a trail around the lake, and some picnicking areas. You can also rent swan paddle boats to go out on the water if you want. The highlight of Lake Eola though is its Sunday morning farmers market. You can find a variety of delicious foods, local handicrafts, and fruits and vegetables. It's open from 10am-4pm, and it's relatively small, so you can see most of it in about an hour or two.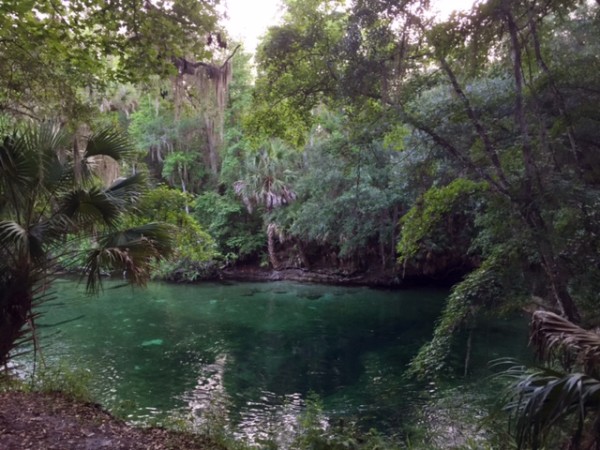 Blue Springs State Park
We read online that this place gets pretty packed early on in the day and at some point, you have to wait in line until one car leaves so you can get in. We got there midday with no issues. It's a $6 entrance fee, and you can rent tubes for the water, but it's a great little hangout spot regardless. The water is pretty well shaded making it colder than I'd normally like, but it was so beautiful and refreshing on a hot day that it didn't really matter. The water is lovely, the grounds are beautiful, and you an apparently also see manatees (I didn't, sadly).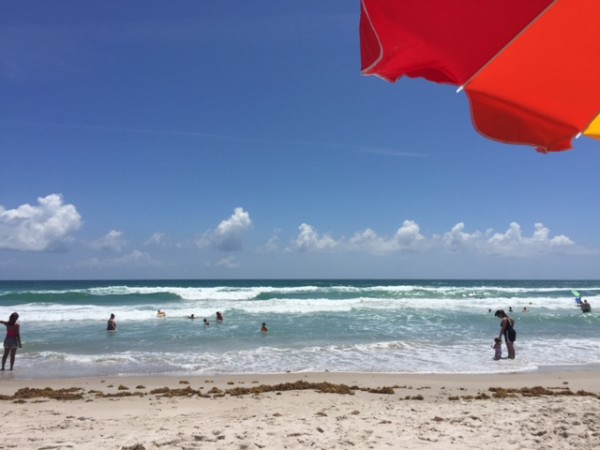 Cape Canaveral National Park
There are plenty of Florida beaches to visit, but we wanted something on the east coast that was close by and wouldn't be packed (looking at you, Daytona Beach). That's where Cape Canaveral National Park comes in. It's a $5 entrance per vehicle, which you can't really beat, and the beaches were beautiful and not overly crowded even on Memorial Day weekend. There beach stretches for several miles and has around 13 parking lots and beach entrances. The sand was lovely, the water was beautiful, and the constant breeze made for a great break from the heat. I got a little too much sun, but nothing beats a day at the beach reading a book and listening to the waves crash in.
If you're headed to Orlando and either don't want to do touristy stuff or have done it already, I highly recommend adding all these to your list. There were a few other things I wanted to do but didn't have the time for that you could also check out: Washington Oaks State Park is supposed to be beautiful, have great grounds, and have a very unique beach; and Enzian Theater offers some showings for some pretty cool independent films and is supposed to be a great experience. Those (and The Wizarding World of Harry Potter) will have to wait for next time!