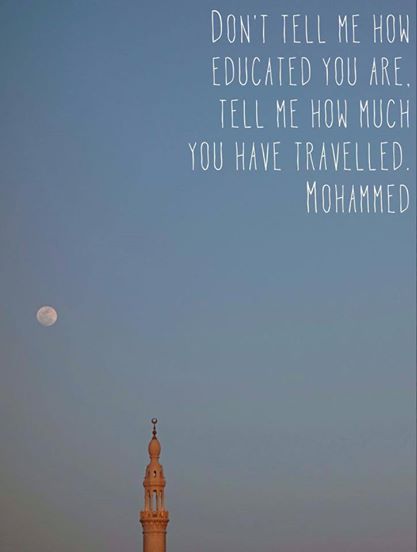 I began 2014 completely exhausted after coming off several months of much-too-fast travel and without any sort of direction. Do I keep traveling even though the thought of being on the go makes my stomach hurt? Or do I lie low and go back to work even though the thought of sitting in a cubicle makes my heart hurt?
I made a compromise: travel a bit, work a short contract, and travel some more.
While I didn't set out on an endless nomadic journey again, I still managed to travel quite a bit while still holding down a job and building up some more travel funds.

Dubai
As I waited in line to check in for my flight to Jordan (for my layover before Dubai), I was struck by two things: I was the only woman (solo, at that) and the only achingly pasty white person. I was approached by airport security who wanted to ensure that I was in the right line: "This line is for Amman, Jordan." I smiled and said, "I know, thank you," before schlepping my things closer to the counter.
Dubai was my first trip to the Middle East and was important to me for two reasons: the first was that I got to spend time with a person who is very special to me, and the second because the Middle East is a region that is very intriguing to me, and Dubai felt like a great place to ease into it.
Despite the glitz and glam and overwhelmingly ostentatious way Dubai presents itself to the world and its visitors, I was quite taken. I loved everything from the world-record-holding buildings and fountains to the inexpensive samosa and chai to the gold souqs and gold vending machines.

Roatan
Booked in the midst of one of the coldest and harshest winters I've experienced in recent memory, I couldn't wait to hop on a plane to sunny, warm, and inviting Roatan. For months, I beat the arctic blast by yearning for warmer destinations and Roatan's white sandy beaches, crystal clear waters, and massive palm trees were the things of my wet dreams.
Just before I boarded my plane there, I heard about a cruise worker who'd been shot and killed on the usually safe island. Of course my anxiety skyrocketed as I scrambled to rethink my packing list and take only those absolutely necessary items in case something should happen. But when I touched down on the island and caught my first glimpses of the rainforest and that aquamarine water, all my fears fluttered away.
Roatan reignited in me a love for the beach. I couldn't get enough of those views and felt as though I was living in a postcard. I also found a new love of snorkeling and would give anything to again spend hours kicking around and watching schools of fish weave in and out of coral right below and next to me.
It's also worth mentioning that I met some amazing people there and realized my fears after hearing that news were all for naught. The worst things that happened to me while there were getting a nasty sunburn, some gross bug bites, and a gnarly scratch from the coral. And honestly, the sunburn ended up being a source of entertainment for many of the locals I met. They were constantly surprised out how my skin could be that red and were eager to touch it. After pressing on it, they were fascinated by how quickly the white turned back to bright red.

Romania
I was invited as part of a press trip to see Piatra Neamt in Romania and I certainly couldn't pass up the opportunity to see a place that had been popping up on my radar right and left. I wasn't exactly sure what to expect from Romania, and because of my lack of expectations and in-depth knowledge of the country, I was able to just soak up every detail.
After arriving at perhaps the smallest airport I've ever encountered, we English-speaking bloggers were whisked away to the hotel where we'd be spending the next few days. The drive there took about an hour or so, which gave me plenty of time to begin making observations of the countryside. In fact, the first note I made about the country was this:
"Romania has been lots of stray dogs and chickens; incense and altars. Lots of adorable old men on bikes or sitting on benches outside of their homes having a chat. Little old women in their headscarves barely shuffling down the sidewalk to get to tiny stores. And horse-drawn carts full of lumber."
That wasn't far off from what the rest of the trip had me see. The county I visited was hands-down one of the most beautiful places I've ever seen–with rolling green mountains and huge lakes. The people were friendly and welcoming; the markets were nothing short of perfection; and the houses looked like they were straight out of fairytale picture books with their ornate decorations and abundance of flowers.
And the charm just oozed from every possible place. One quote, which accompanied a particular scene, sort of sums up the entire trip/region: a horse-drawn cart and an old man on a bicycle were riding down the street next to one another and Toma, one of our hosts, pointed and said, "Need for speed: Romania."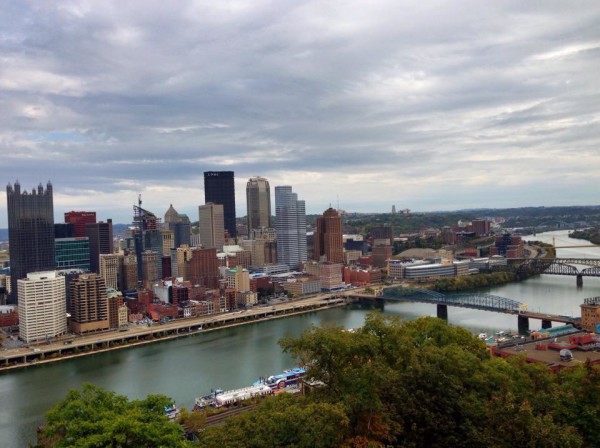 Pennsylvania
While I based myself out of Central Pennsylvania over the past nine months, I managed to get to the southeast and southwest corners quite a bit to see this state's stars: Philadelphia and Pittsburgh. I will never ever be able to choose between the two because they both totally enamor me, so all I could do was try to split my time evenly.
I spent many a weekend in Philadelphia, traipsing around with friends, eating everything I could, shopping at as many used bookstores as possible, showing new visiting friends the major sites, and eating at one of my new favorite restaurants. Last week I actually spent my last day in the city before saying goodbye for greener (and warmer) pastures in Atlanta. I will sorely miss Philadelphia, but I'll certainly be back (for Treat Yo Self).
In Pittsburgh, I got to do something that will reign supreme for years and years to come: see Fleetwood Mac with my Dad and sisters. My sisters and I grew up listening to Fleetwood Mac, so when Dad found out they were coming to town, he treated us all to a trip to Pittsburgh to see them. It will stand out as one of my favorite memories of all time for the rest of my life–seeing a band I love, with people I love, in a city I love. It was nothing short of perfect.

Arizona
I have been to Arizona many, many times before. But just after Thanksgiving this year, I decided to go back with a travel purpose in mind (rather than just seeing my family in Phoenix): I wanted to see the Grand Canyon.
After a couple days in Phoenix, a friend and I headed north to the South Rim of the Grand Canyon for a few days of exploration and photo-taking. We used the area as a jumping off point to also see Horseshoe Bend, Antelope Canyon (on the same day that a photo of it sold for $6.5 million!), and Monument Valley. I had long wanted to see this area of the state and was thrilled to finally get the chance! I will be writing about it soon and featuring tons of amazing photos.
2014 didn't see me travel quite as much as I had in 2013, but I still managed to squeeze in a few new countries, regions of the world, and areas in the states. Plus, 2015 begins with me moving to an entirely new city and state, which means I'm ready to welcome some new adventures! Stay tuned!