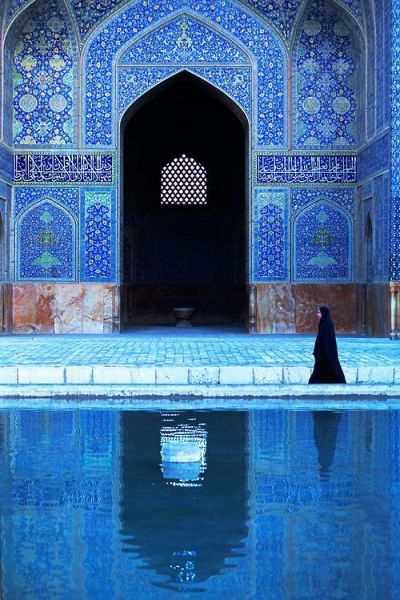 This week I started an almost full-out war on my personal Facebook page. It started innocently enough: I posted a conversation I'd had with a guy who I think was initially trying to flirt with me, but ending up just being insulting and ignorant. Not to me, but to an entire country in general: Iran.
It's no secret that I'm drawn to Muslim-majority countries. I've been to a couple and there are several on my must-see list. So, when this guy asked me why the hell I'd want to go to Iran (and then suggested that I'd be decapitated if I went), I was more than a little upset and irritated with his level of ignorance of what I consider to be an enigmatic, diverse, and beautiful country. In any case, the conversation on my Facebook sparked a debate in which people were very strongly divided: totally for visiting Iran or totally against.
Much of the "against" camp cited various news articles to support their stance and it got me thinking about the media. We are so quick to judge a city or a country based off of a few articles or what a few newscasters have to say. We are so quick to completely write off a place because our government warns us of the perils we might face should we travel there. When did our own judgment fly out the window? When did we start buying into everything we're being force-fed by the media and our government? We, as Americans, hate being painted with a broad brush that we're all fat, lazy, gun-toting racists, but we're so quick to paint other nations with the exact same broad brush: Muslim-majority countries are anti-American, anti-woman, breeding grounds for terrorists who will in turn kidnap and behead us. We have bought into the scare tactics employed by the media and the government to keep us in our own "perfectly safe" nation without even asking "why?"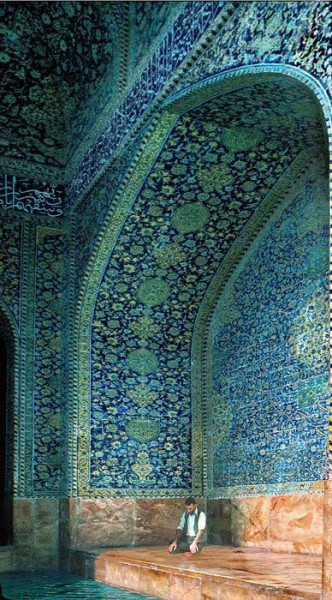 So, while the mainstream media tells us how scary it is to travel to places like Iran, why are we not looking for other opinions about it? Why are we not looking to bloggers or other seasoned travelers who have been and can provide first-hand accounts of the places they've seen without the political agenda spin? Anthony Bourdain was recently in Iran and said he's
seldom been treated with such kindness and hospitality
. Nellie of
WildJunket
 is in Iran right now and has been posting updates almost daily to her Facebook account with photos and stories of her travels through Iran–not one of them bad. Daniel and Audrey of
Uncornered Market
spent time traveling throughout Iran and had wonderful and beautiful stories and photos to show for it. And, perhaps my new favorite blogger, Paul of
Beyond the Headlines
, has been traveling to various "dangerous" countries and writing about his experience–the stories of the people he met in Iran were touching and should instill a sense of optimism about traveling there!
I think it's sad that we've fallen into this routine where we're constantly tossing entire countries into one category or another: safe or unsafe. In doing so, we're hurting the normal everyday people who live in these countries; hurting their economies; and basically just making ourselves look ridiculously stupid.
A few months ago, I wrote about several people I met during my travels who'd never been to the United States and who were either opposed to it or scared of it (because of terrorist activities and gun control). As part of this Facebook debate that I sparked, I learned from another friend that he'd had a similar experience. My friend, Feroz, lives in Dubai and told me that the news they're shown where he lives shows how awful it is for Muslims to visit the United States. That they'll be treated poorly–assumed terrorists before they are even allowed to step foot into our country. Despite what his TV told him, he and his wife were eager to come to the US. When they arrived, he was pulled aside and put into a room with other "suspects" for 3 hours upon his entry, questioned twice, and later released when it was determined he wasn't actually a threat to the country. But what came after was the part that surprised him the most: The America he was shown on the news was drastically different than the one he and his wife experienced first-hand. Despite the fact that he is a brown, bearded Muslim (who carried around a large bag filled with camera equipment) next to his wife, who was wearing a hijab, he was greeted with warmth everywhere he went. People were friendly, helpful, and accommodating without question or concern. What he took away from that experience (and what I took away from his story) is that you can't always trust what the news tells you.
I urge you to stop buying into every scandalous and catastrophic story the news throws your way. Stop generalizing and marginalizing entire cultures of people and entire countries. I'm not saying there aren't unsafe places in the world–I'm not that naive–I'm just saying that you should do some research first. Don't discount an entire nation because one city or area is bad (because if that were the case, looking at the crime rates in Detroit and Baltimore would be enough to keep me out of my own country).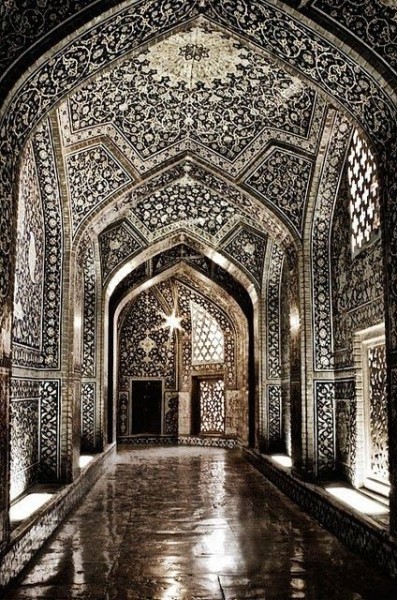 And, if that's not enough to convince you, check out these stats:
In 2013, 207 Americans were killed abroad in terrorist activities or homicides (for reference, about 15.5 million Americans travel abroad each year)
In 2013, 14,827 (rate of 4.7) Americans were killed (homicide) in the United States
In 2013, 3,126 (rate of 3.9) Iranians were killed (homicide) in Iran
That's 71 times as many Americans killed on our own "safe" soil than were killed while traveling around THE ENTIRE WORLD. That's .0013% of the 15.5 million Americans traveling abroad who were killed on foreign soil. The murder rate in the US is .8 higher than the rate in Iran (for people who reside in each respective country).
If you're interested in learning more about how the US murder rate ranks against other nations, here's a good start. And, if you're worried about getting kidnapped in Iran, take a look at this map, which shows you where you're most likely to be kidnapped.
photos found on Pinterest