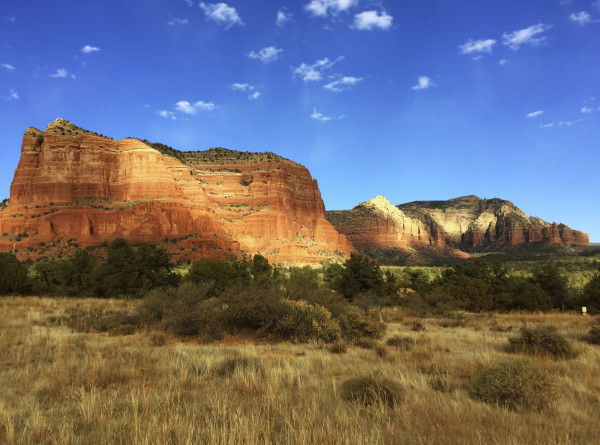 The day after Thanksgiving, I hopped a flight to Phoenix to see family and to meet up with my friend and fellow travel blogger, Danial Shah, to go on a mini road trip to see a bit of the Southwest US.
In a week's time, it felt like we'd spent perhaps a bit too much time in the car, but we got to see some amazing sites: Sedona, Flagstaff, Grand Canyon, Horseshoe Bend, Antelope Canyon, and Monument Valley.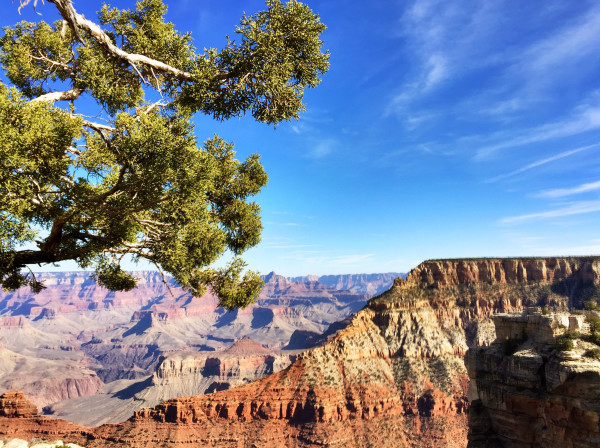 Grand Canyon
I'd been to Sedona and Flagstaff a couple times before, but had never made it far enough north to check out the Grand Canyon. To be honest though, when I saw it, I was sort of nonplussed. And I feel like that's probably a horrible thing to say because, yes, it is magnificent. But I just wasn't as moved by it as I'd hoped/expected to be. (Maybe my issue is that I had some expectations?) It wasn't until the second day when I saw it under a blanket of fog that I was truly impressed by it.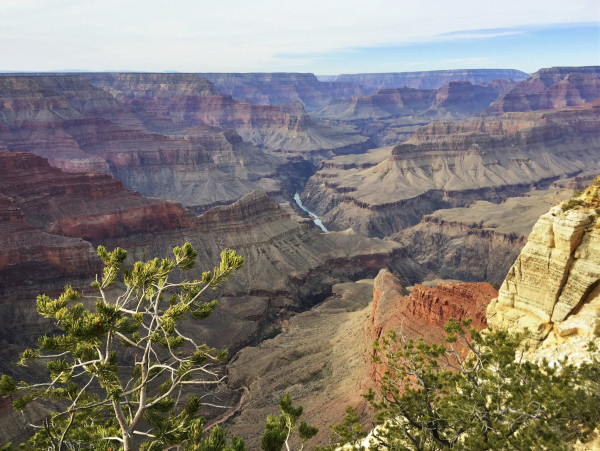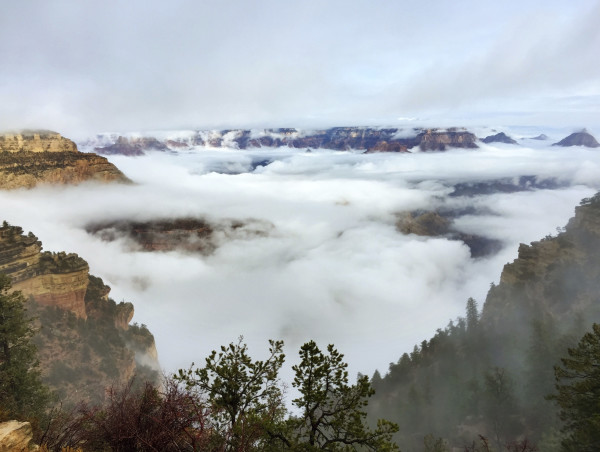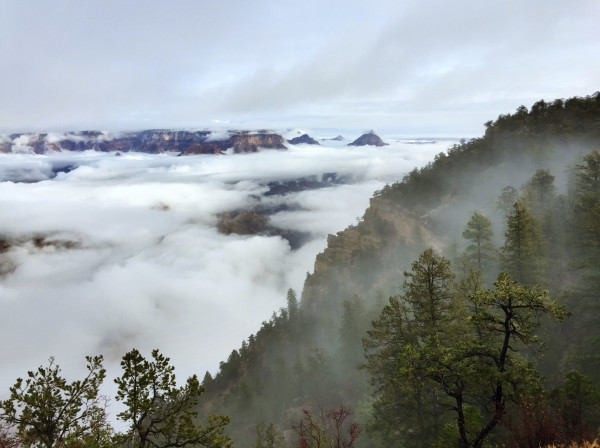 Tip: Leave about two days to see Grand Canyon (South Rim) before moving on and split the Desert View Drive into two. There is a shuttle that will take you around when you are in the park, but in off-season, it runs infrequently and is actually easier to just drive your own car.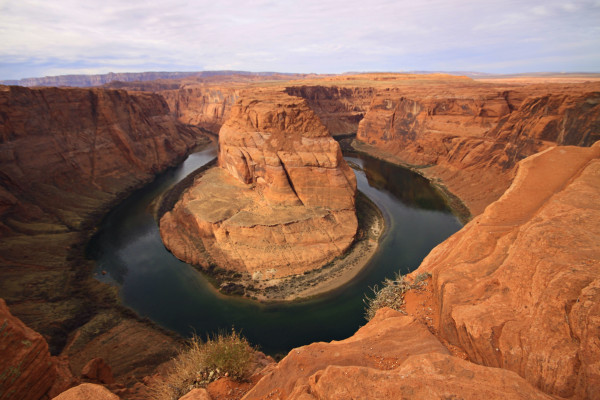 Horseshoe Bend
The place that impressed me the most was probably Horseshoe Bend. I think that's the place everyone should visit. It's still a bit touristy, but not quite as bad as Grand Canyon (and certainly not as developed and highly "Disney-fied" as Grand Canyon). If there was any place where I stood in complete awe of what nature had created, it was Horseshoe Bend (you know, after I slowly inched my way to the edge with jello-knees).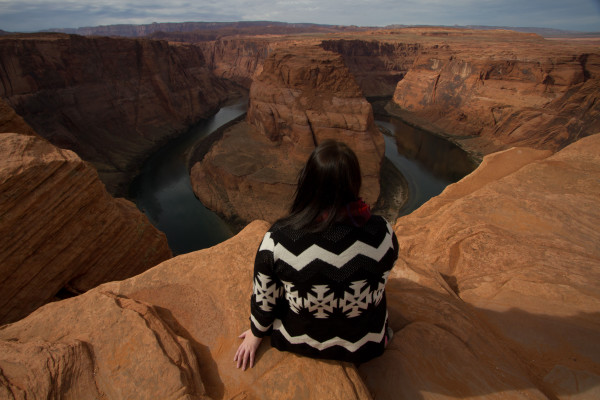 Tip: Wear shoes that you can walk in sand and rock. The small hike up and back is only about a mile to a mile-and-a-half, but there are parts when it's straight up or down in loose sand or craggy rock. It's not a difficult hike, but just be aware. Also, there are no barriers between you and the bottom and it's about a 300-meter drop. If you're scared of heights (as I am), you can still get good views from a bit further back and there are places where you can sit and sort of scooch out.

Antelope Canyon
Antelope Canyon was the place I was most looking forward to photographing, and while it was a ton of fun and so beautiful, my photos didn't even come close to capturing the real beauty of it. You can find so many little shapes in the rock and the shadows create awesome imagery.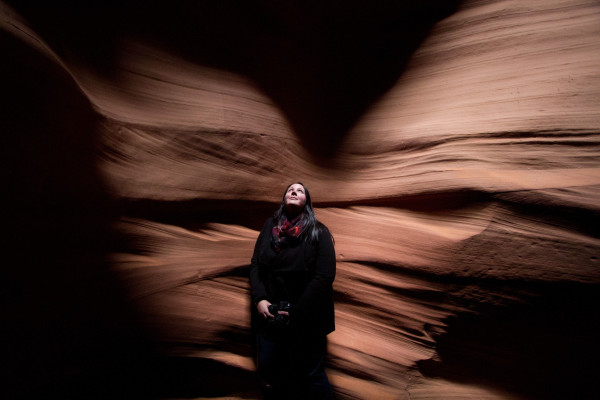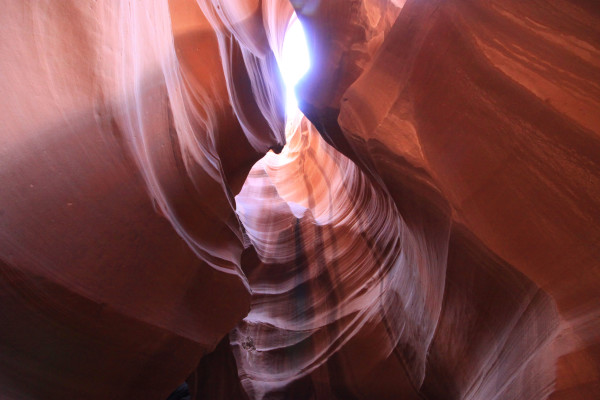 Tip: Be sure to look online to see what time tours run. You can't get to Lower Antelope Canyon without taking a tour. Also, be aware that summer is a very popular time to visit and our tour guide said that their tour company alone does about 500 people a day. When I went in early December, there were about 20 people total in the entire canyon (which is not very big) and they cleared out pretty quickly leaving us to have the run of the place for a bit.

Monument Valley
Situated on a 17-mile stretch of Navajo land over Arizona and Utah, Monument Valley is home to about 15 sandstone buttes in shapes that resemble animals, people, and objects. If you've never seen anything like it, it's kind of otherworldly. Even now as I look back at photos, if I hadn't actually seen it with my own eyes, I'm not sure I'd believe it was real.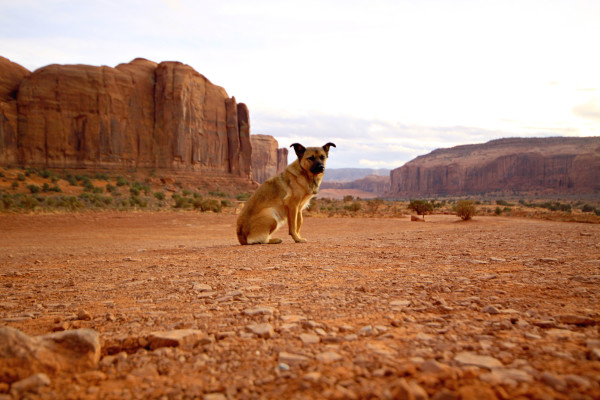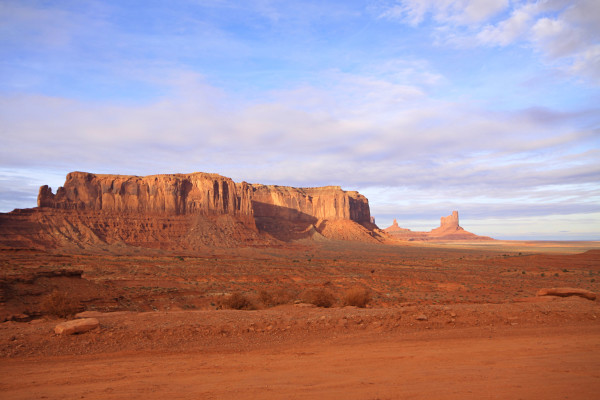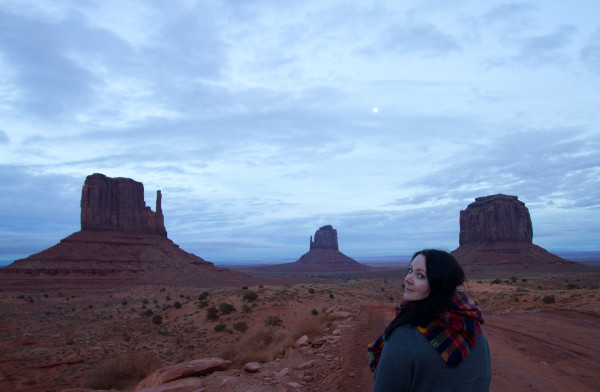 Tip: The whole self-drive tour takes about three hours and that gives you enough time to see and photograph the buttes. There are alternate activities available: hiking, horse riding, and camping, but I opted just to do the self-drive (and felt that was enough).