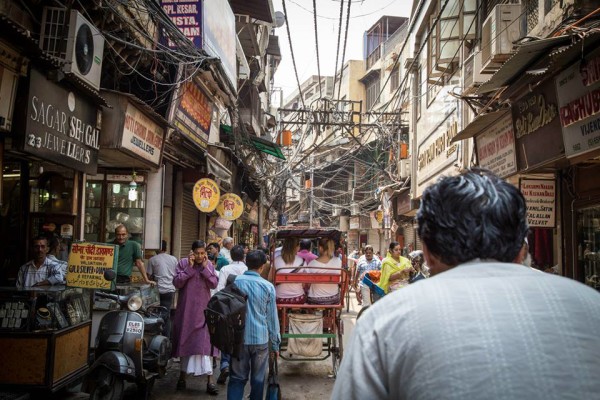 I have never been as scared to travel to a country as I was to go to India. I read every single horror story I could get my hands on before leaving–I read about acid attacks, rapes, muggings, hotel break-ins–whatever I could find, I consumed. I hate how I feed into things like that, but I absolutely do. While I never believe an entire country is the sum total of what its horrible people do, I still like to be informed. And in this case, I'm glad I did. It totally worked in my favor because I ended up having one of the best experiences of my entire life!
Before leaving, all I could think about was my time in Morocco and how that had been such a hard experience for me–the noise, the smells, the people in my face, the scams, everything. And I was dreading the exponential degree to which I'd face all of those things in India. I had severe anxiety about it, but knew it was still something I had to do. In talking to an Indian friend about my fears, he said, "let go and let India happen to you." As difficult as that is for me to do, it's exactly what I did. I let India sink deep into my bones. I lived by the motto, "que sera, sera" ("whatever will be, will be").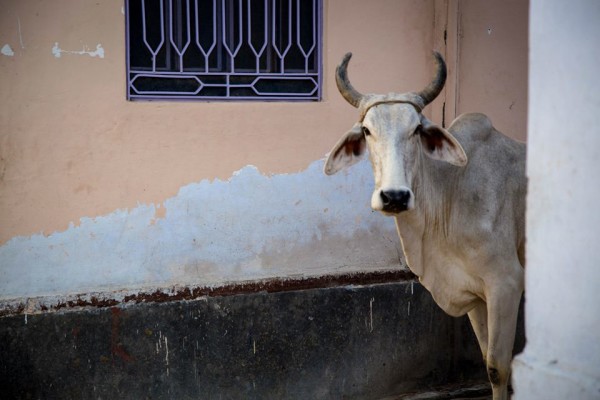 By embracing India and all its faults and many things I would have ordinarily hated (incessant honking, insane traffic patterns, pushy touts), I left there absolutely in love with a nation I was scared I'd despise because of culture shock. The colors were more vibrant and beautiful than I'd expected; the people (children, especially) more friendly and helpful; the food more flavorful than I'd ever tasted; and the chai–just the right amount of spice to sweet.
Each city I visited was more insane than the last–from Delhi to Jaipur to Agra to Varanasi. I was grateful for the small village reprieves in between and the ability to communicate with locals–those are memories I will forever cherish. The simplicity of how they lived versus the chaos of big-city living was absolute perfection. And the children were running after yelling "Hello, friend!" and "One photo! One photo!" I was blown away by their unbridled curiosity and questions, "What's your name? Where are you from? How old are you? Are you married?" And I loved their giggles and excitement when I'd just take a second to acknowledge them and spend a moment in time with them.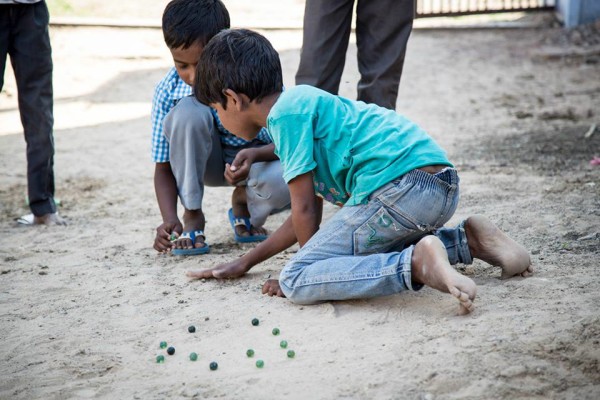 I was also shocked and saddened by many things I saw and had never encountered in such magnitude before: the garbage and filth everywhere–just piles upon piles and people throwing more in the streets and waterways at every corner; the number of physically disabled people and the level of which they were disabled–legs, which were completely mangled, forcing people to drag themselves by their hands or roll on makeshift skateboards; and the poverty, just devastating–I was grateful to have sunglasses on while passing a slum at one point on the journey because I just started crying at the living conditions. These are things which made want to change the world they live in, help their country change, but ultimately left me feeling utterly helpless.
It's hard to sum up an entire trip and every emotion I felt in just a few words. I will end this by simply saying: India is incredible. I've come across so many people who have no desire to visit and all I can say now having been is they're missing out. It was hands-down one of the most musical, chaotic, colorful, cacophonous, and inspirational places I've ever been. And in the two weeks since I've been home, I've felt this hole where India lived while I was traveling there–and I can't wait to get back there and explore even more. Curiosity has long been one of my biggest motivators, and I feel like I could spend an entire lifetime asking questions and learning about India and not get bored.
I hope you look forward to more posts with stories about my travels through India. I can't wait to share them. For now, a small video summing up my time there: