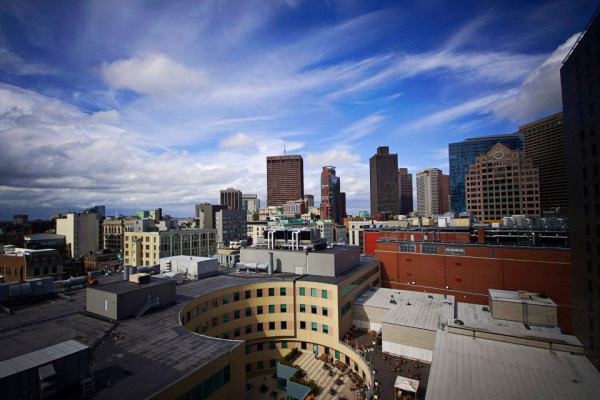 If you'll recall, I landed in Boston the day that it was on a complete lockdown while the hunt for Dzhokhar Tsarnaev continued. I wasn't sure I'd get to leave the airport when I arrived, but thankfully was able to at least get to my hotel where I spent my first day consumed by the news and communicating with my cousin across town via text.
Despite the fact that my first day in town was a total wash, I tried to make the most of the rest of my time in Boston. Boston truly is a fantastic city and one that I've loved for years and years, so I couldn't wait to get out and enjoy it.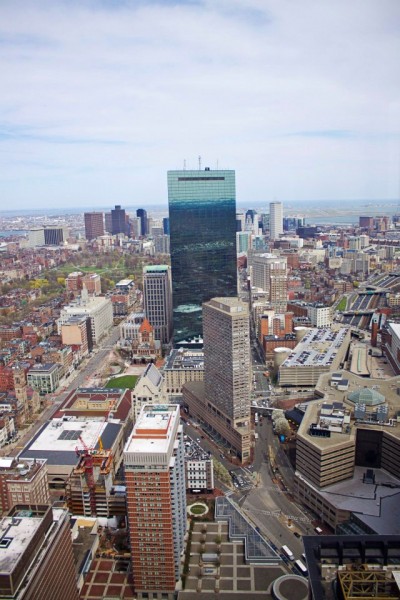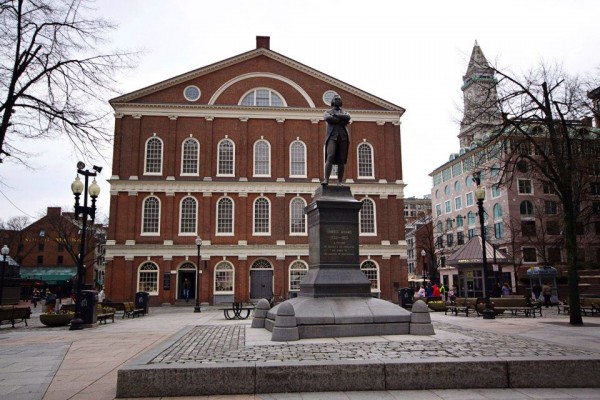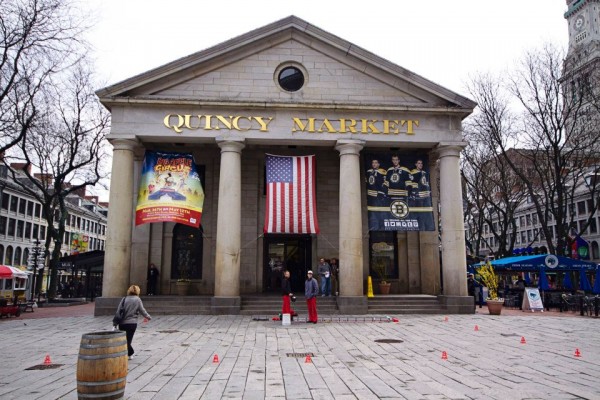 Even after the lockdown was lifted and the suspect was caught, the tension in the city was palpable. Cops were still almost everywhere; people froze when sirens started blaring; and the crowds (especially on the weekend) were severely diminished. Gone was the once vibrant citylife that I knew and came to expect of Boston. Quincy market was practically empty; Prudential Tower and shops were pretty barren; the streets were quiet. It was such an eerie feeling.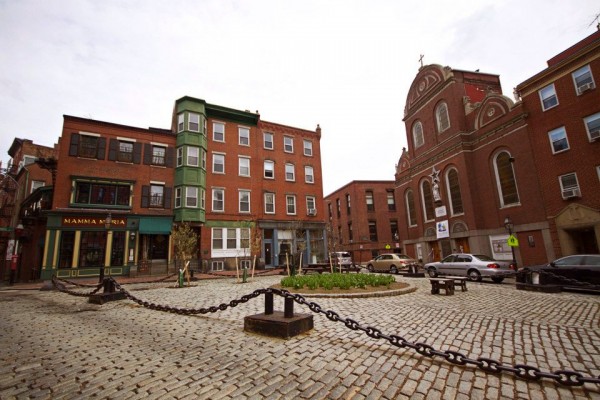 My cousin and I spent a lot of time on foot just wandering around every square inch of the city, enjoying the peace and quiet, and reflecting on the events that had taken place earlier in the week. Even among the smaller crowds, there was certainly the feeling of "Boston Strong" and the desire to get back to normalcy. It seemed like a lot of people had a similar sentiment: show the world that this won't get us down, that we will spring back from this and be even stronger.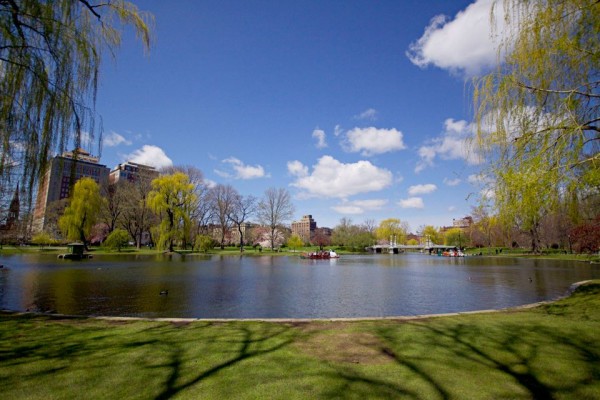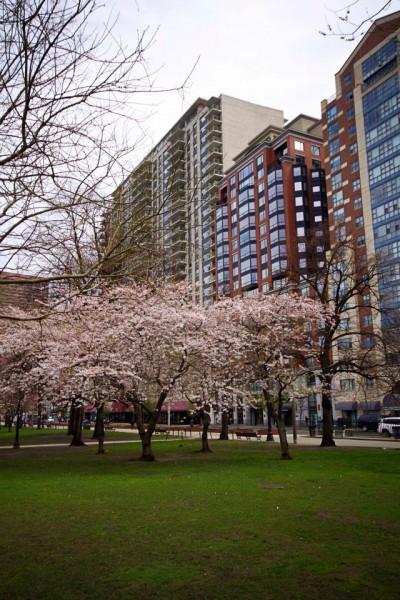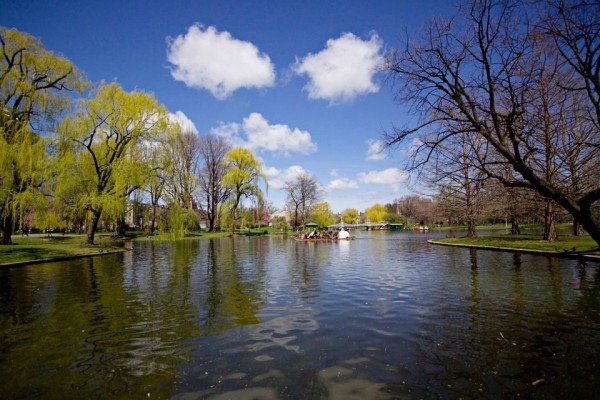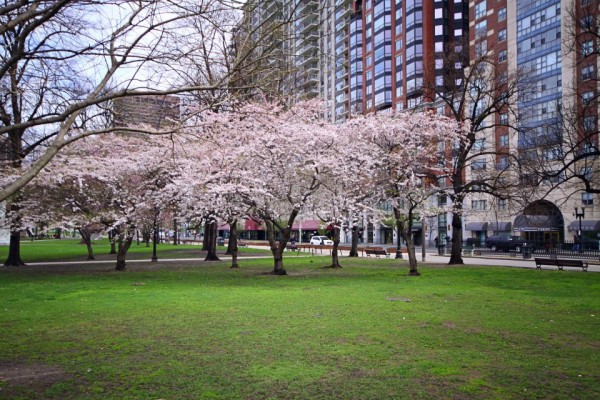 I stopped by Boylston Street and stood behind the barricades watching the cops moseying from one side of the street to the other, keeping guard, ensuring no one got past those metal barriers. There was a large area set up as a memorial for the casualties of the bombing, and it was very touching to see. People were eagerly trying to place items there and were feverishly snapping photos. (To be honest, I wasn't sure how to feel about taking photos here–at the street or the memorial. I didn't know if it'd be a sign of disrespect. In the end, I did snap a few photos.)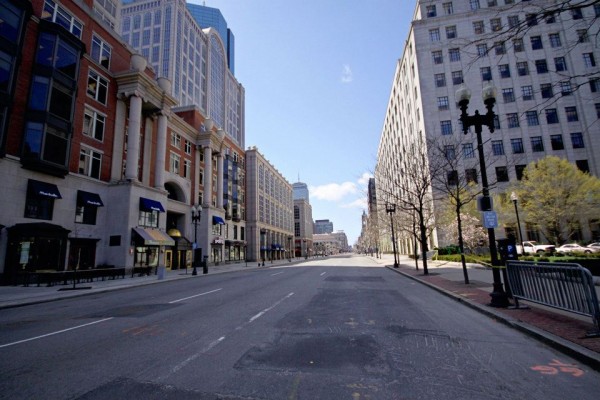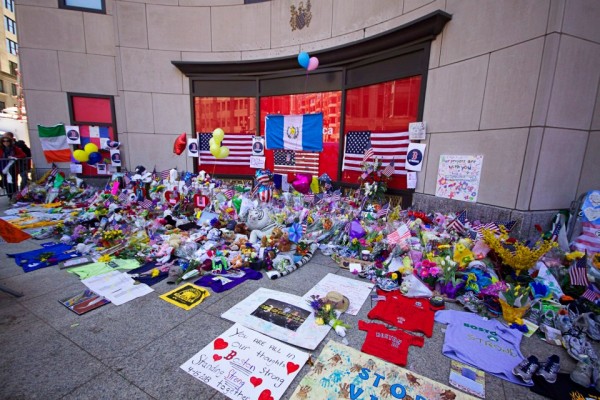 Despite the tragic events of that week, Boston put on its best face: it was sunny and beautiful, the weather was sheer perfection, and everything was in bloom. It really was a splendid weekend to walk to the North End for some pizza and cannoli, and to take a stroll through Boston Commons and by the Swan Pond.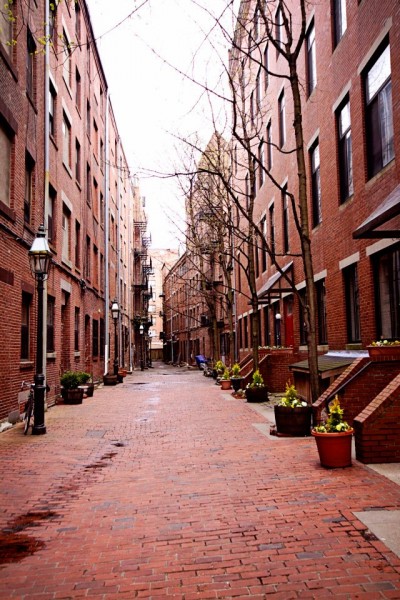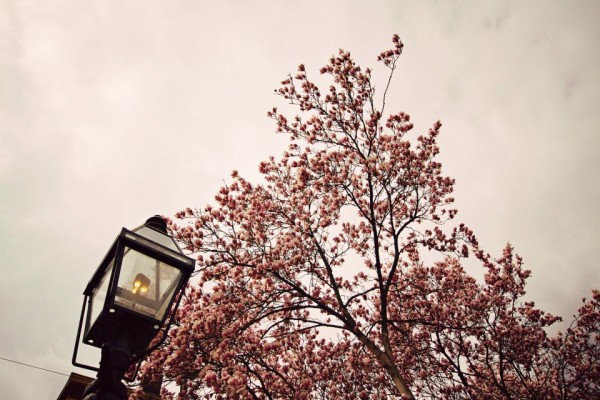 Boston will always hold a special place in my heart, and strangely enough, I was almost glad to be there when all of this happened because it really showed me what people are made of and how resilient a city can be.