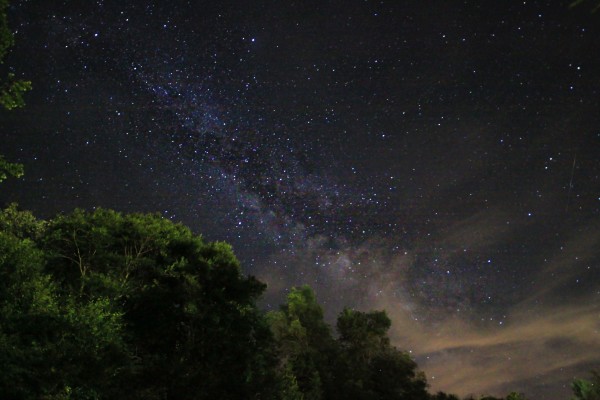 Two weeks ago I visited upstate Pennsylvania for a cousin's wedding. Before I left, I had a thought: I'll be in the middle of nowhere, with no service, surrounded by woods. After a bit of research, I found that the area of Pennsylvania where I was headed was one of the darkest areas in the state. I was beyond excited to try my hand at shooting the Milky Way. I'd tried my hand at star photography in Iceland and Morocco, but hadn't quite figured it out, so I was bound and determined this time. After stopping to buy my third tripod (I always forget I'm missing a part that connects the camera to the tripod until I actually need a tripod and don't have time to order a part), I waited for the sun to go down, set up, and was grateful that the moon wasn't going to be anywhere in sight that night. The sky was mostly clear and I could see the Milky Way with my naked eye, so I was hopeful my photos would turn out. After my first couple of shots, I was thrilled to see the images even before post-processing.
This was one of my four favorite shots from that evening. It took a bit of editing to get it exactly how I wanted it, but I am so happy with the way it turned out and cannot wait to try my hand at it again! What do you think?
Like the photography on Meganotravels? Check out my Etsy shop to order prints!