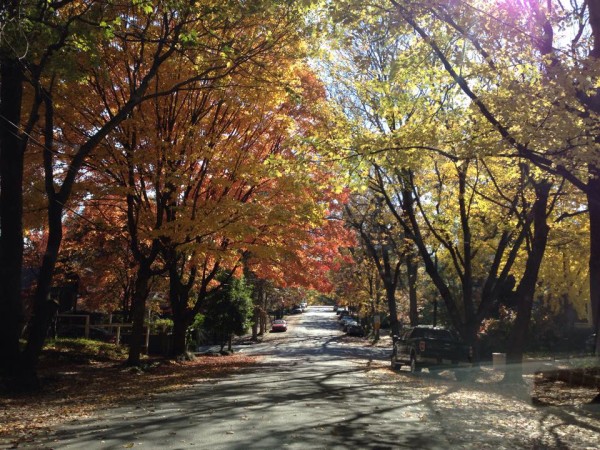 It's hard to believe that it's been over a year since I packed my things into a storage unit, quit my job, left Austin, and embarked on a several-month journey to various places across this great planet. In fact, I've been "home" (in Pennsylvania) now and living a "normal" life again for 9 months, and that time has flown by.
My plan was to finish out my work contract at the end of December and to once again head out on a few-month exploration of other areas of the world before securing a new contract/job.. rinse and repeat. But, as the famous Robert Burns quote says, "best-laid plans of mice and men oft go astray."
You see, I've been offered a position I just can't refuse. An offer that will pay exorbitantly higher than I've ever made. A sum that, in fact, makes me want to throw up a little. I hate the feeling of sort of selling out, but, I've justified it with two big reasons and have decided to put my extensive travels on hold for a bit..
Reason One: It's in Atlanta. At first I was totally against the idea of going to Atlanta. Here's what I knew about it: traffic sucks and the Falcons are the Saints' rivals (thus making Atlanta the absolute worst for this once-upon-a-time Saints fan). But then I took a look at some articles online about the city; asked a few friends about it; and then finally hopped in my car for a 20-hour round-trip road trip down to see what it was all about. What did I find out? Atlanta's actually kind of awesome. I found a few great neighborhoods, decent restaurants, and cool shops. I scouted out a bunch of apartments and just before Thanksgiving, I put a deposit down on one!
And then I got to thinking: a move to a totally new place is exactly what I need. It offers that bit of excitement that always comes with travel for me. I get to explore new areas, discover hidden gems, and see the surrounding areas. Plus, there are so many weekend trips to be had from Atlanta: Nashville, New Orleans, Savannah, Florida beaches, Charleston, etc. Some of these are new places for me, and some are places I haven't visited in years and can't wait to see again.
Reason Two: Something I haven't seen many travel bloggers touch on–college loan debt. I have a lot of it. So much that sometimes I want to crawl in a hole and die when I think about this $75,000 cloud that follows me around. (And that's after paying it down for the past six to seven years.) I've met some people (including other bloggers) who've told me just to defer them so that I can continue to travel, but that's just not who I am. I don't like things hanging over my head. I don't like thinking about my future and being 50 and still paying my college loans down. I worry about the future, about retirement, about having enough money to sustain my life and lifestyle and I don't want to compromise that by pushing my loans off. I'm certainly not going to be able to pay them off overnight, but if I can stick to a good plan, I can have them paid off in a few years and then I won't have to chase high-paying jobs in order to have a decent quality of life (because I won't be paying $1000+/mo. on loans).
So, on January 1st, while other people are sleeping off their hangovers and enjoying whatever pork-filled New Years meal their region calls for (hot dogs and sauerkraut in Pennsylvania; sausage and black eyed peas in Atlanta?), I'll be loading up my car and heading to Atlanta. My new job doesn't start until the 12th, which gives me a bit of time to settle in and explore a bit more.
Even though this is a big change and a huge departure from what I thought my life was going to be like over the next few months, I am looking forward to the opportunity. Travel will always be a priority for me–just as it has been through years of working full-time jobs. I'll continue to travel as much as I can and have a few awesome plans in the works for this coming year and can't wait to share them when I've finalized them!