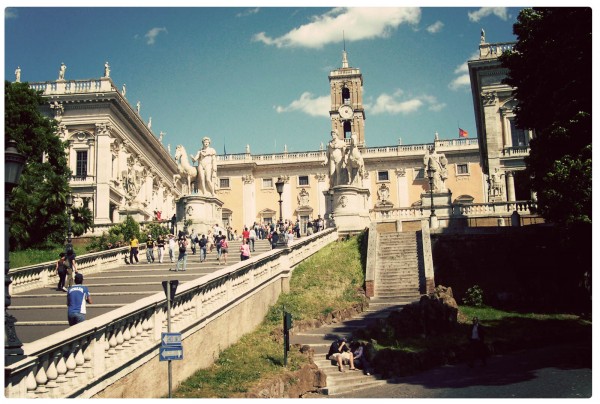 Much of my time in Rome was the same—I had class five days a week for four hours in the morning. Every morning I'd wake up, shower, run to the Ottaviano metro stop, and wait on the platform for the train. I believe I was there during an unseasonably hot summer, and most places were not air-conditioned, but some of the trains were. I got really good at determining which ones were air-conditioned, and which were not.
Riding the air-conditioned trains was not only a reprieve from the heat, but also from the stench of body odor that I still hadn't become accustomed to. I'd ride to Termini, get out of the train, and inevitably get lost in the station before finding my way out of there and getting to class.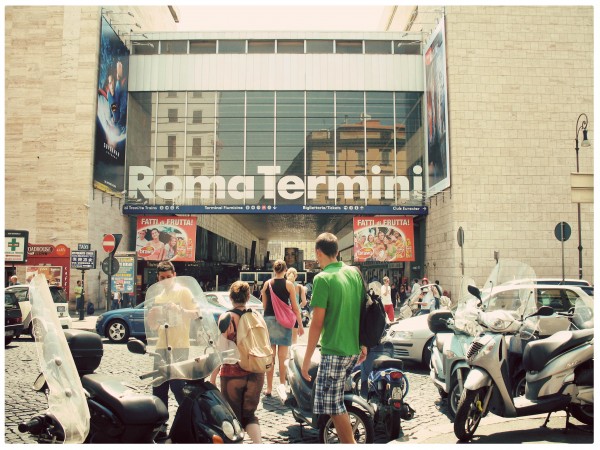 At break, my classmates and I would head down to the bar, order a cappuccino and cornetto or bomba, sit around and have a little chat, figuring out what to do for the rest of the day. In the beginning, we did the touristy things: took a double-decker bus around to see all the sites, went shopping at Via del Corso, sat in St. Peter's Square, checked out as many piazzas and fountains as possible, etc. Eventually we started diving deeper: checking out the museums, seeing "The Lake House" (that awful Sandra Bullock and Keanu Reeves movie) dubbed in Italian, heading to Testaccio for all-night dancing, etc.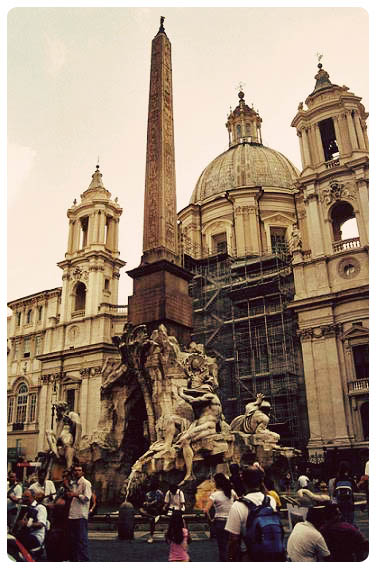 I made lists of things to see while I was there, and diligently checked off most of them. I ate every pasta noodle, slice of pizza, and cup of gelato in sight. I walked almost everywhere. I spoke as much Italian as possible. I soaked up the sun on lazy afternoons on the beach in Anzio with my classmates, and relished being called "bronze" by my teacher.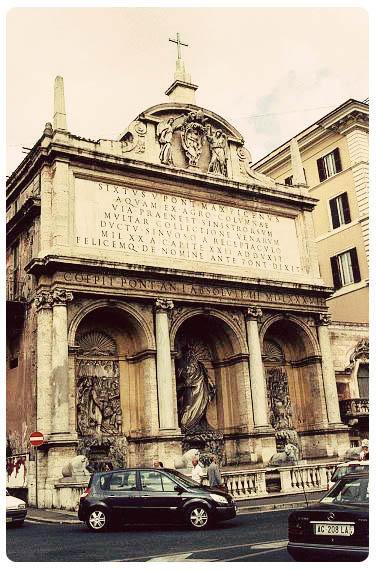 Towards the end of my time in Rome, it began to feel like home. I had a favorite neighborhood (Trastevere), a favorite restaurant (Carlo Menta—where the pasta e fagioli was to die for, and the pizzas, house wine, and tiramisu were also delicious), a favorite cocktail bar (Il Giardino dei Ciliegi), and a favorite store (Mango).