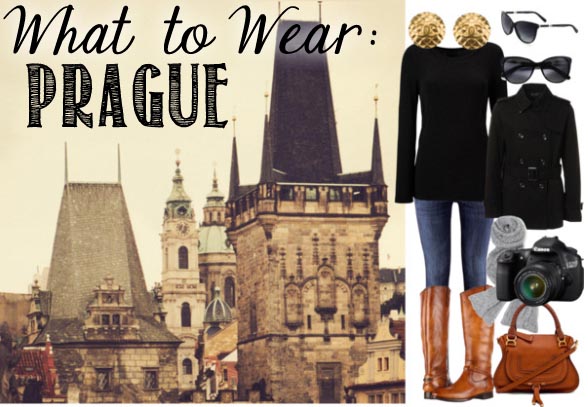 I just returned from Prague and let me tell you–it was beyond cold. We're talking not getting above about 26 F/-3 C during the day and about 11 F/-11 C at night. Add a bit of snow and wind to that, and it makes for a pretty miserable experience if you don't pack and dress properly.
At the bare minimum, you need to layer and wear some warm shoes or boots. I saw some people carrying around umbrellas to shield themselves from the snow, but I just looped my scarf over my head as a pseudo hood and it worked just fine for me.
Another small tip for ladies: if it's snowing, don't wear as much mascara or eyeliner as usual unless you want to end up looking like a scary raccoon (like I did) and spend time cleaning your face every few minutes. Even the waterproof stuff I wore was running like crazy.