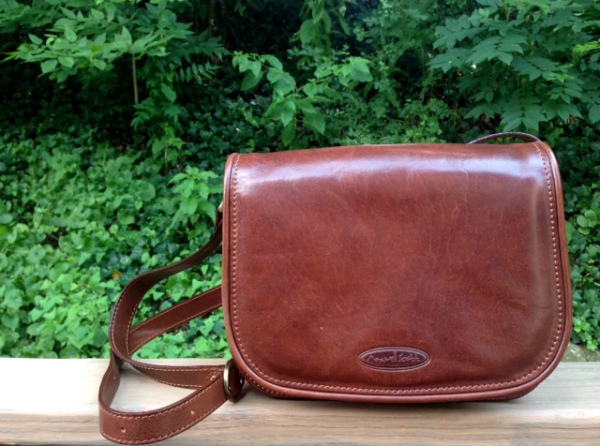 For years I've been searching for the perfect bag to travel with. I'm not only picky when it comes to the style of the bag, but there's a big bill to fit in terms of must-haves. I want something that is classic and can be carried in any season, any country, and with any outfit. I need something that offers organization; is large enough to hold everything I might need for an entire day out on the town; that can be carried cross-body (bonus points of the strap is adjustable to be carried on my shoulder); and that has either a zipper or flap closure to keep away those prying hands. While it might sound like a lot, I don't think any of these things is extraordinary. So why is it so difficult to find one bag that encompasses all of this?
I have spent hundreds of dollars on various bags over the past 7+ years of travel, always searching for the right bag. It might seem like a frivolous thing, but when you're spending several weeks at a time traveling, many of which include all-day outings, you want want something that isn't too cumbersome but that will also meet all your needs for any given day.
That's where the Maxwell Scott Medolla comes in. The instant I saw this gorgeous, handmade Italian leather bag online, I knew it was the closest thing to perfection I'd ever found.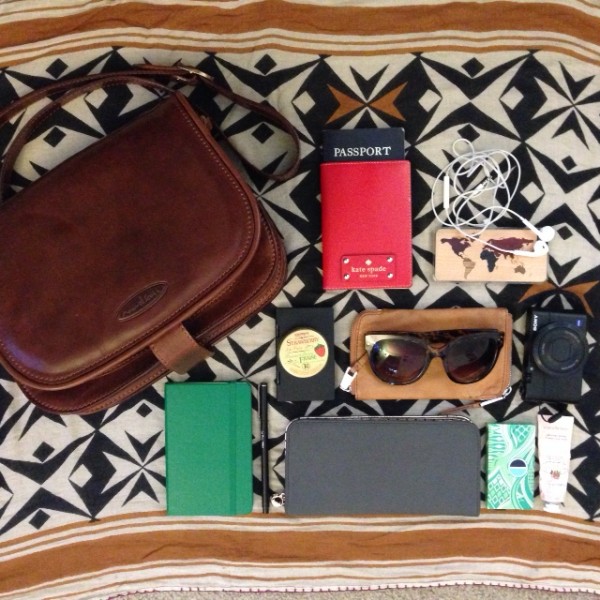 When it arrived at my doorstep, I quickly ripped the box open to find the bag wrapped in tissue paper. As soon as I began peeling away the layers of tissue paper, the smell of leather (a smell I love) filled the air. The bag was beautiful–handcrafted, soft, supple, tan leather with beautiful stitch-work. When I opened the magnetic snap-front closure, I was thrilled to find four spacious main compartments for all of my things. It also has a zippered compartment on the back for easy access to things and a smaller compartment on the inside, perfect for a passport.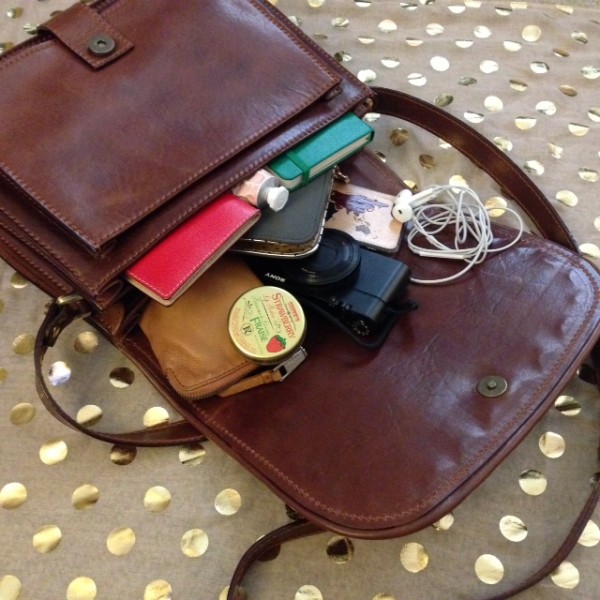 I couldn't wait to fill the bag with my goodies and test it out. I immediately emptied out my other bag and began arranging and organizing my Medolla. I was surprised at how much fit inside of it–it's smaller than bags that I normally carry, but the built-in compartments make it so easy to organize neatly and fit a ton of stuff. Even filled to the brim, it's so lightweight and when it's slung cross-body, you hardly even notice it's there. The width of the strap is wide enough that the weight distributes nicely and it doesn't dig into your shoulder either.
So what's the verdict after traveling with it? The search is over–it's the perfect travel bag for me! I love that the bag fit all of my essentials from a moleskine and Kindle to my over-sized wallet and compact camera. It's so easy to organize, the flap with snap enclosure and zippered interior compartment make me feel safe, and the adjustable strap makes it a bit more versatile. And did I mention that it's gorgeous?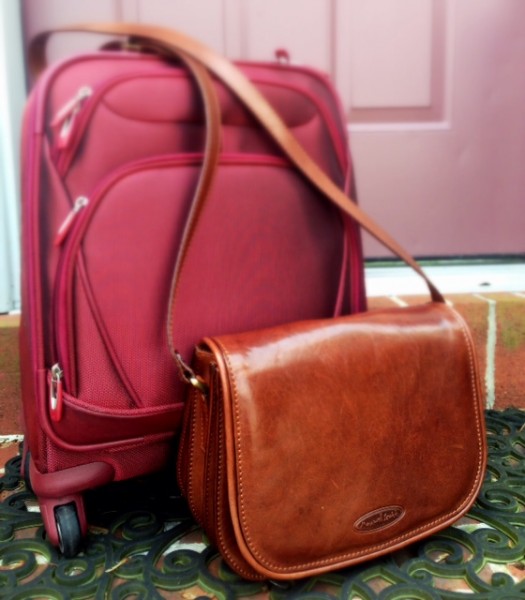 Note: I was provided the Medolla large bag by Maxwell Scott. I reached out to them because I was in search of the perfect travel bag and thought it might fit the bill–I was right! As always, all opinions are my own.