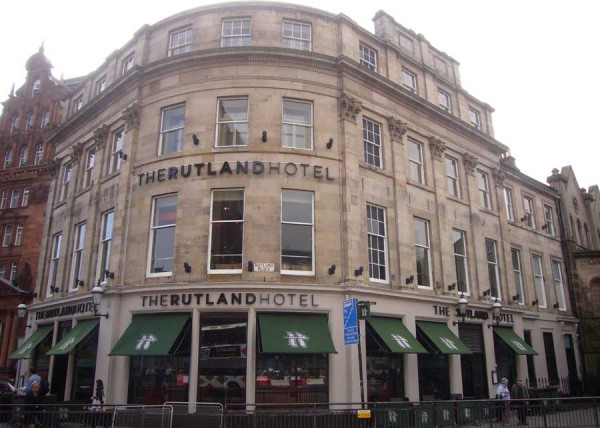 My biggest complaint with The Rutland Hotel is that I didn't get to stay longer. I loved this hotel. I mean loooooved it. I could probably live here.
The Rutland is an awesome boutique hotel located in the heart of Edinburgh just off Princes Street. The hotel boasts 12 totally unique rooms combining modern, baroque, and traditional styles.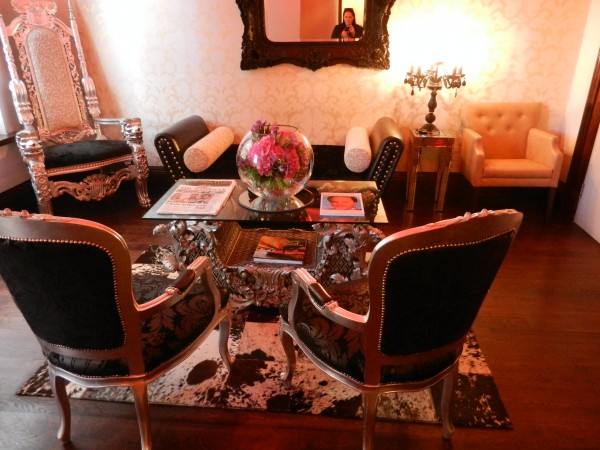 The lobby is a great first impression of what the rest of the hotel has to offer. It's funky, colorful, well-decorated, and downright classy. The staircase to the rooms is moody with black lacquered handrails and moulding, and black and grey baroque-styled wallpaper. The hallways were equally as dark dotted with brightly colored furniture, unique lighting, and interesting comic book-esque artwork.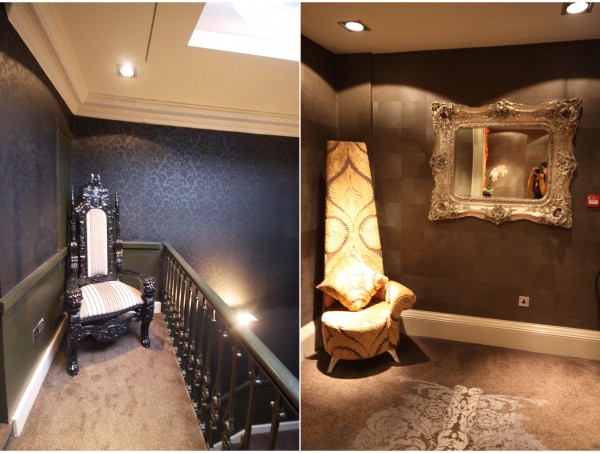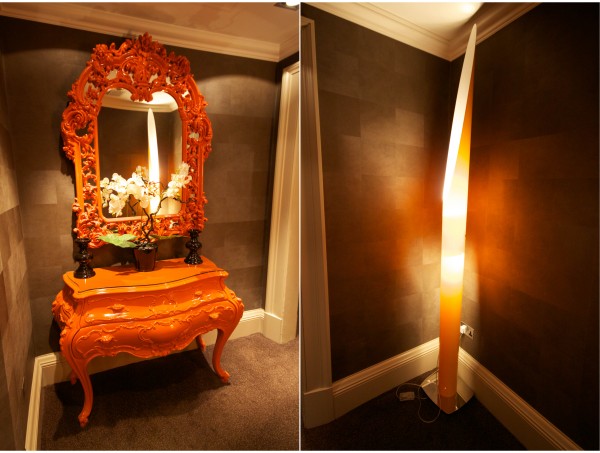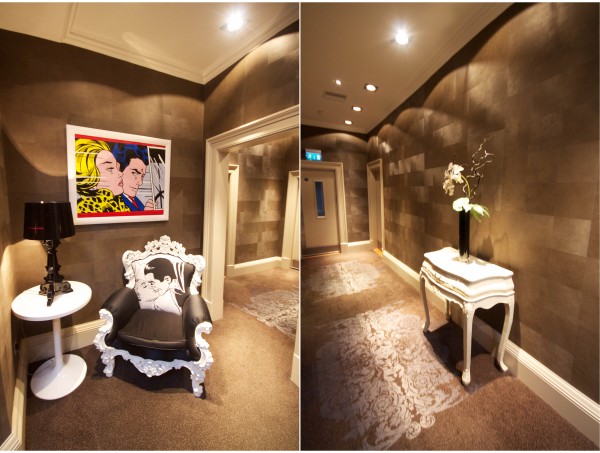 When I arrived in my room, there were two complimentary, and might I add delicious, muffins on the bed. While there, I had the pleasure of staying in one of the Castle View rooms, and the view was fantastic. At the end of the night before crawling into bed, I took in the sight of the majestic castle on the hill before closing the curtains to get some rest. As soon as I got in bed I heard a loud bang and realized that there were fireworks going off over the castle. I excitedly hopped out of bed to watch them in all their splendor. What a warm welcome, Edinburgh!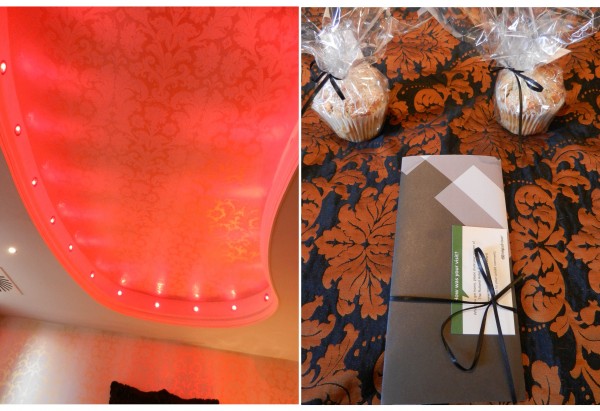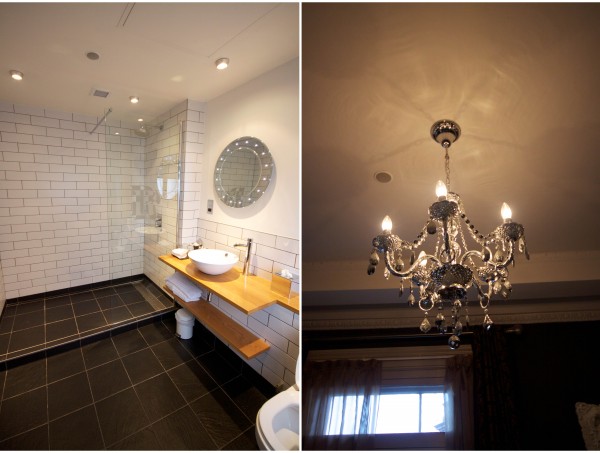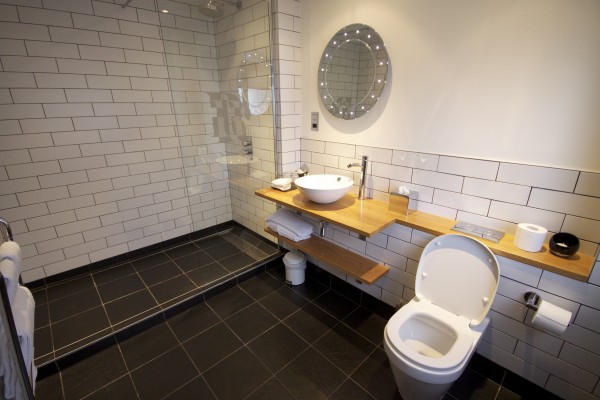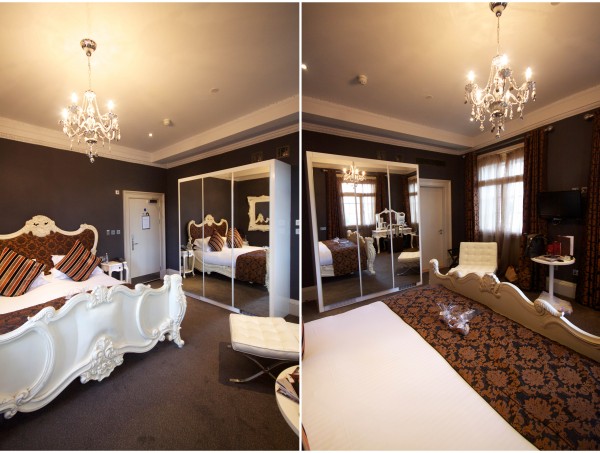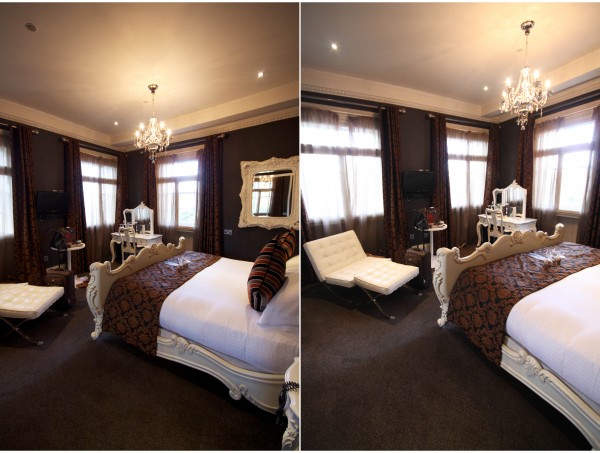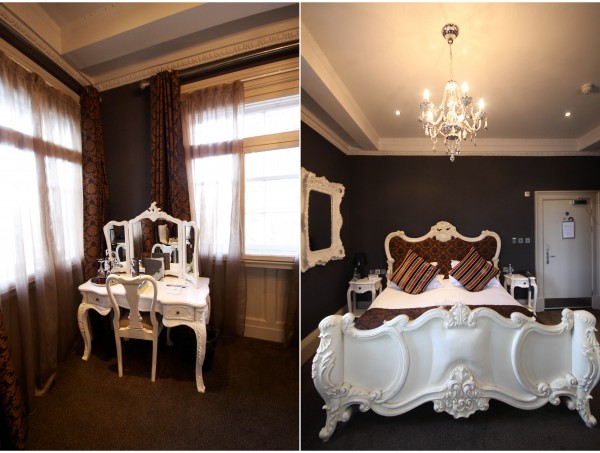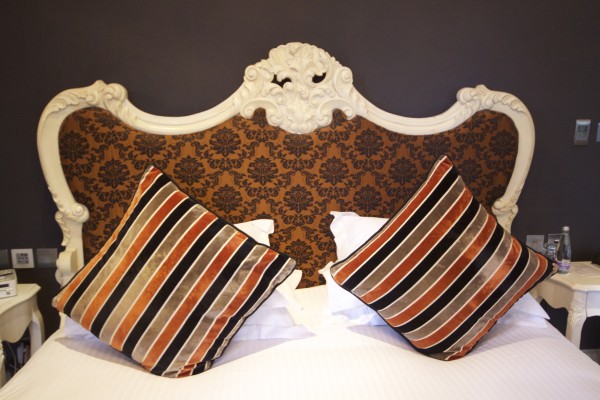 I had a perfect night's sleep in the luxurious bedding and woke up excited to take a shower in the ultramodern bathroom complete with a plush bathrobe. After my shower, I poked my head in the closet to find a blow dryer and to my surprise also found a hair straightener. And while I never use one, I was pretty surprised by it as I'd never seen any hotel offer one!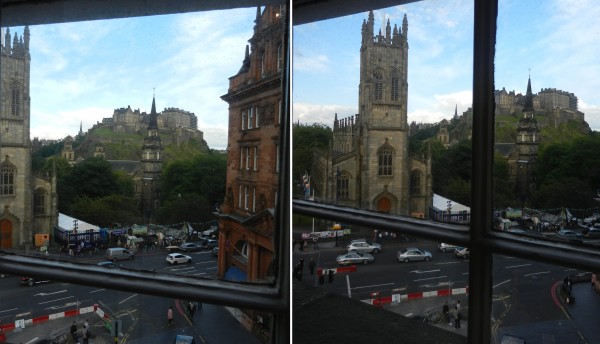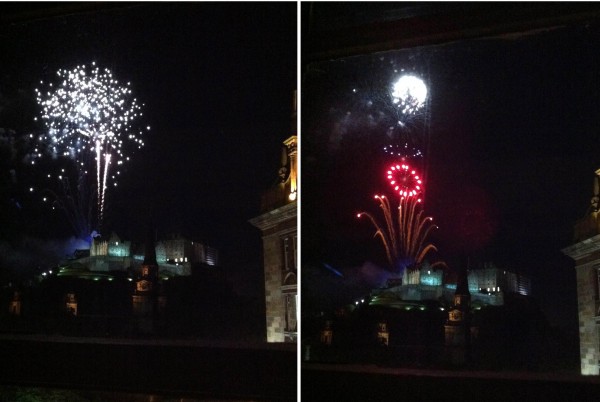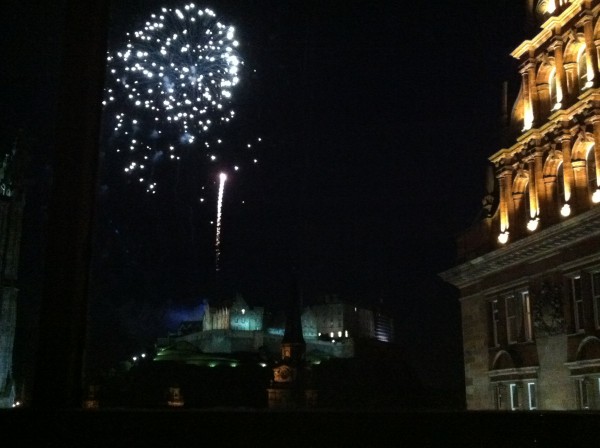 I can't say enough about The Rutland. I had a wonderful stay there and look forward to staying there again the next time I find myself in Edinburgh.