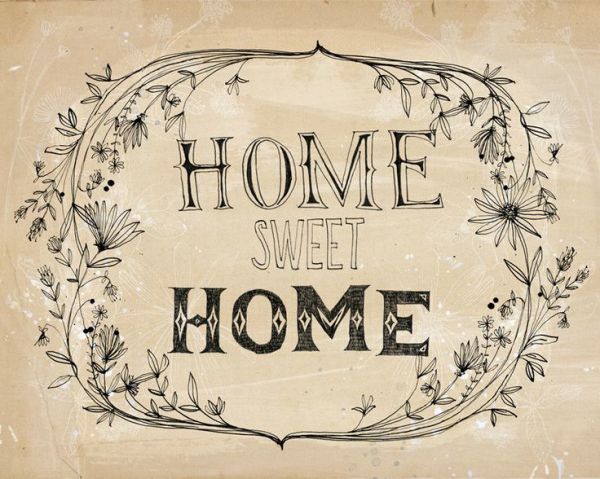 In my short 30 years on this planet, I have lived in more than 18 homes. Most of these have been centered around two geographic areas, but 18 different bedrooms, 18 different streets, and 18 different Zip codes nonetheless.
When I decided to stay put in Pennsylvania for a while after my travels, I had to register my car in state and get a new driver's license. The lady at the DMV noticed in my records that I'd previously lived in Pennsylvania, and when she handed me my paperwork to go have my photo taken, she simply said, "welcome home, honey." Welcome home. It's something I haven't really stopped thinking about since.
The concept of home is an interesting one. There are all sorts of quotes floating around Pinterest and in our everyday lives about home: Home is where the heart is. Home sweet home. Home is where your bra comes off and you live in stretchy pants. Home is where your passport is. Home is where your wifi connects automatically. The list goes on. I don't necessarily believe that home has the same definition for everyone. It doesn't have to be the place where you come from or the place where you currently live. It can be a feeling, a person, a book, a song, or anything, so long as it's yours and evokes that sense of comfort and calmness.
For much of my adolescence and early-20s, I abhorred the place I called home. I never understood why anyone would want to live in York, Pennsylvania–it was small, kinda dirty, had little culture, not much job opportunity, and so on. The only thing I felt it really had working in its favor was the fact that it was so close to many major cities and was well-connected via highways, bus systems, and trains. But that didn't stop me from wanting to escape as frequently and as quickly as possible.
I'd always heard stories of how and where others grew up, and was jealous of their childhoods; of the places they called home. My mom grew up in Indialantic, Florida and spent her childhood watching the sea turtles come ashore and lay eggs in the sand; or had lazy afternoons on the beach after school, reading and catching a tan. My Brazilian friend grew up sandwiched between the ocean and the Amazon, where wild pig chases and watching storms roll in over the ocean were the norm. Stories like this are endless, but one thing they all have in common is that they made me jealous. I felt jilted out of an idyllic childhood home, like somehow having been raised in another area of the world would have made my life turn out "better".
After moving away from Pennsylvania and getting to see and experience different parts of my own country in addition to 19 other countries, I learned a lot about myself, the world, and the place I once called home. When I arrived back here after almost seven years away, it was only then that I began to appreciate the place where I was raised. Perhaps I didn't have what I would've once considered an idyllic childhood home, but when I think back, it was pretty damn good.
The place I once abhorred has recently become a place that I've fallen in love with. I still don't necessarily accept or agree with everything that happens here, but when I look around, I see it with new eyes. I see the lush greens, rolling hills, and fields full of fireflies. I take comfort in rolling down my windows, blasting my music, and cruising back roads along the Susquehanna River. I delight in the sound of that awful accent, where the "a" is dropped out of "day" when saying "Monday, Tuesday, Wednesday" ("Mondy, Tuesdy, Wednesdy"). I keep a running tab of the strange vocabulary: rutching yourself up on a bed; outtening the light; redding up the room. There's something so charming about it to me now–this beautiful place that I'm from.
While I certainly don't see myself living here for the long haul, I no longer feel the desperation to leave here that I once did. After all, a place is what you make it–and if you surround yourself with beautiful friends and family, and try to see the loveliness that hides in every corner, you can learn to appreciate almost any place. You can learn to call almost anywhere and anything "home."