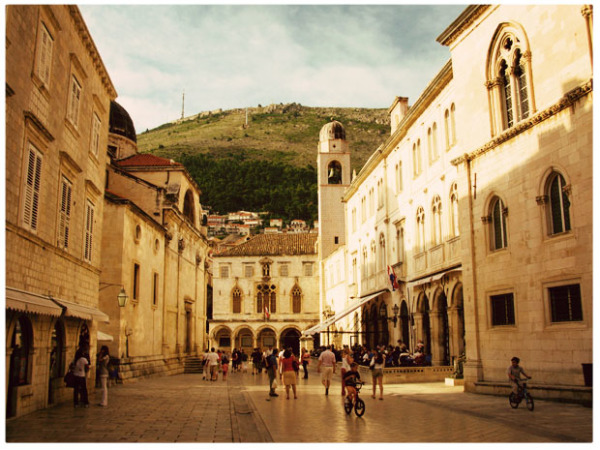 I'd been going through a particularly heinous breakup, when one day I got an email touting Croatian island hopping. Of course, in my current sad-sack state, I was eager to purchase and go right then, but I couldn't afford it. Instead, I put Dubrovnik, Croatia on my bucket list and started researching. When I realized that it was not only doable, but affordable, I decided to make the trip happen (several months post-breakup).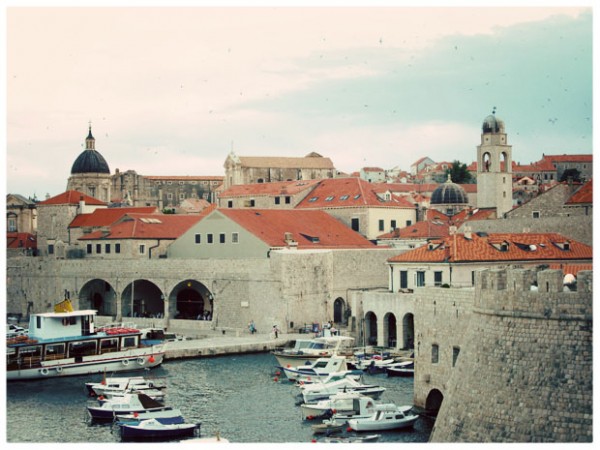 Loves
Neighborhood: Old Town
Where I stayed: Apartments Kono
Restaurant: Mea Culpa
Budget Shopping: Any of the little touristy shops
Museum: War Photo Limited, Aquarium
Church: Franciscan Monastery, Church of Saint Blaise
Historical Site: Sponza Palace, Rector's Palace
Food(s): pizza, kebabs, ice cream

What to know
Dubrovnik is relatively inexpensive. The fact that Croatia is not on the Euro makes for a pretty cheap getaway. This was one of the cheapest trips I'd ever taken, even including the lodging. At the time of writing this, the exchange is 1 USD to 5.70 Kuna.
There are literally restaurants on every corner and down every tiny street (at least on the first and second levels of the city). There are also little touristy shops everywhere, so be sure to stop in and pick up a few things (check out the decorative Licitar for an authentic Croatian souvenir).
A lot of cruises stop in Dubrovnik, which can make Old Town especially congested at several points throughout the day.
There are a ton of stairs. Everywhere. I wasn't really aware of this fact before I went—either I didn't read about that, or I chose to block it out of my mind. It's not really a huge deal until you realize at the end of the day that not only do you have to walk up a massive incline to get to 6- or 7-tiered staircase, but then you get to climb said staircase. And then climb even more stairs when you enter your building. After climbing stairs all day in Old Town.
You could spend just a few days in Dubrovnik and see almost everything. So if you're planning a longer stay there (like I did), book some day trips to other cities/countries. There's a little tour office just outside of Old Town by the Pile Gate that sells tickets for day tours to Montenegro, Bosnia & Herzegovina, Albania, and more.

Why go?
It's the "Pearl of the Adriatic". It's a seriously beautiful place to visit. It's got that Mediterranean flair without all of the tourism of Italy. The beaches are incredible, the history is fascinating, and Old Town is gorgeous. It's a great place to relax, grab a tan, and eat some wonderful food.

Things to do
Meander around Old Town and try to get lost in the tiny lanes (don't worry—you'll find your way back out).
Take a boat tour and check out nearby islands and see Old Town from outside the fortress.
Walk on the walls around the city.
Spend a quiet afternoon on one of the beaches, reading, and occasionally dipping into the crystal clear water. (Quick tip—wear some sort of water shoes or sandals, as the stones on the beach and in the sea took a major toll on my sensitive tootsies.)

Details
Dubrovnik runs at a relatively slow pace. It makes for one of the most relaxing and enjoyable trips imaginable. I spent 10 sunny, warm, and wonderful days there, soaking up the culture, trying to learn a few words, and eating delectable meals for relatively cheap. (Oh, and a word to the wise, sodas cost more than beers.) The sky was always a magnificent shade of blue, the people were beyond friendly, and the roaming cats were just plain adorable (especially the orange one who lives at Rector's Palace).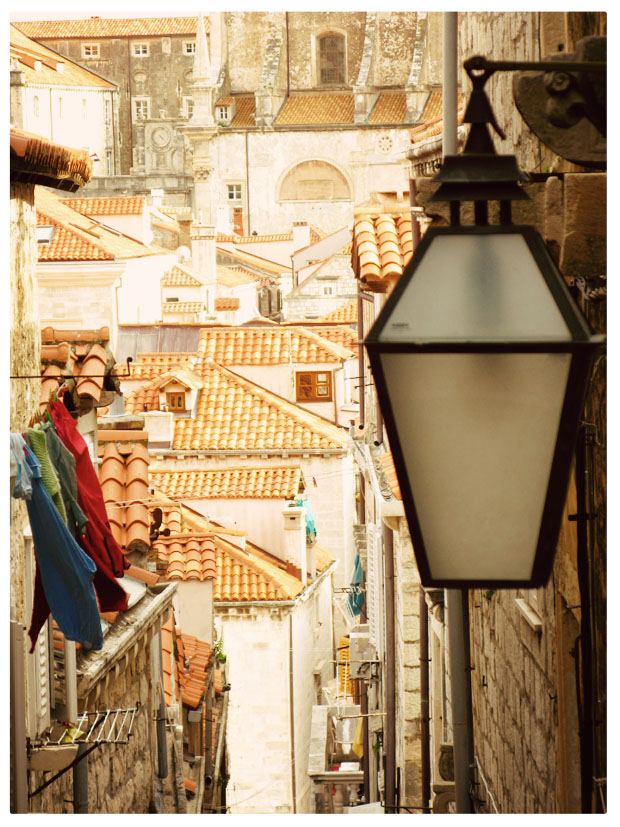 When you're visiting, it's really hard to imagine the devastation that Croats went through during the breakup of Yugoslavia just 20 years ago. But the remnants of the attacks are still visible–mortar and bullet holes in the ground and on some buildings, brighter tiles on roofs where the once-damaged tiles existed. It was estimated that 68% of the buildings in Old Town had been damaged during the siege. Nine buildings were completely destroyed by fire.  (Roughly $10 million worth of damages total.)
Dubrovnik is a really special place. And is easily one of the most beautiful and resilient of places I've ever visited.