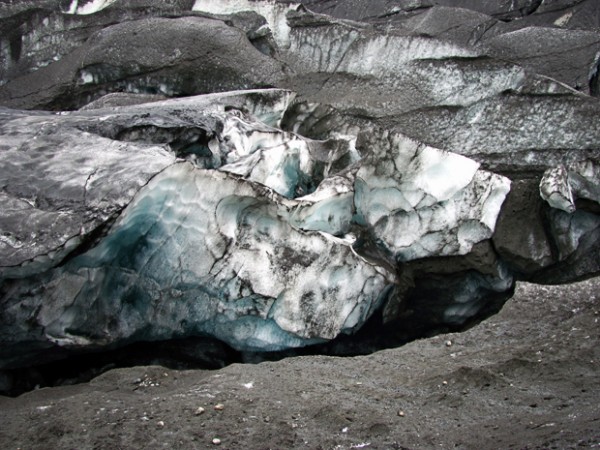 I'm not a very adventurous traveler. I'm actually scared of a lot of things–mainly things that will end in me plummeting to my death. Despite the fact that I have many fears, I still try to push myself to do things because I know in the end the experience will outweigh the initial fear.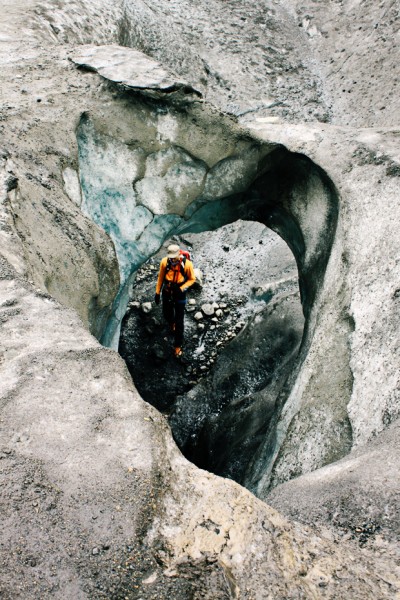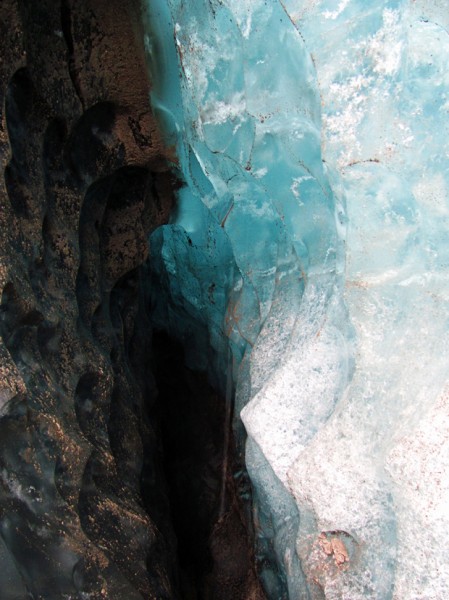 So when I was in Iceland, I decided to go on a glacier hike. And it was one of the coolest (and as my friends put it "most extreme!") things I've ever done. Thinking back on it, it's probably not all that extreme. I mean, seriously, I strapped on some crampons, learned how to use an ice pick, put on a ridiculous helmet, and learned to walk like a duck and and old man (depending on whether I was walking up or down ice). I suppose my biggest fear was that I'd fall down a 30-foot crevice and that my 10-pound tour guide, Paul, wouldn't be able to pull me back up.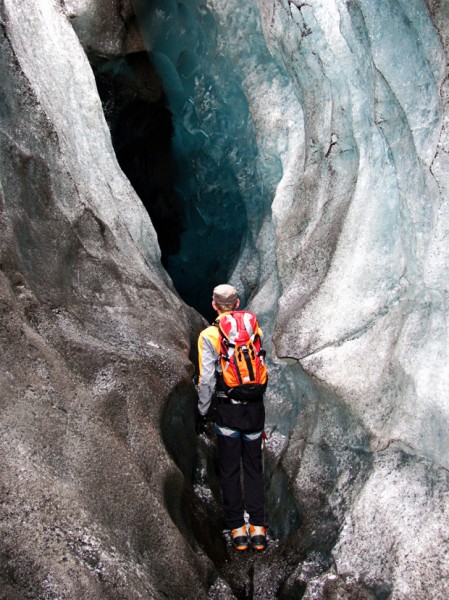 The whole experience was kind of a trip from the get-go. I booked it online and my instructions were to wait outside the hotel for someone to pick me up. I waited. And waited. And finally this big truck pulls up, asks if I'm there for the glacier hike and tells me to get in. When we're finally on the ice, he started talking about walking like Texans and when I mentioned that's where I live, he said, "oh, I thought you were from South America. I guess my dad told me wrong; he's going a little crazy anyway." Further on, it became more evident that some wires got crossed, and I wasn't actually supposed to be on this glacier walk. It wasn't even the company I registered with!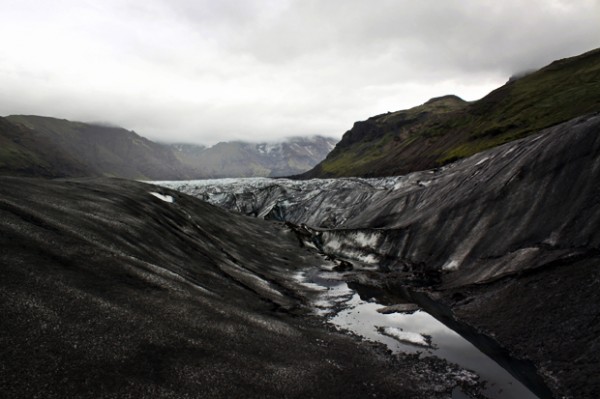 In any case, I'm glad that I had the experience of doing a glacier hike, even if my legs were wobbly with weakness/fear for most of the time. The ice caves, ice formations, and the bits of ash from recent volcanic eruptions made it worth it.