Dreaming of Paris: the architecture, boulangeries, museums, sites, accordions, striped clothing, and the beautiful language. I've been wanting to go for years, but haven't found the right time. Perhaps this summer as a stopover on my way to the London Olympics. But for now, a few gorgeous photos to help the daydreaming..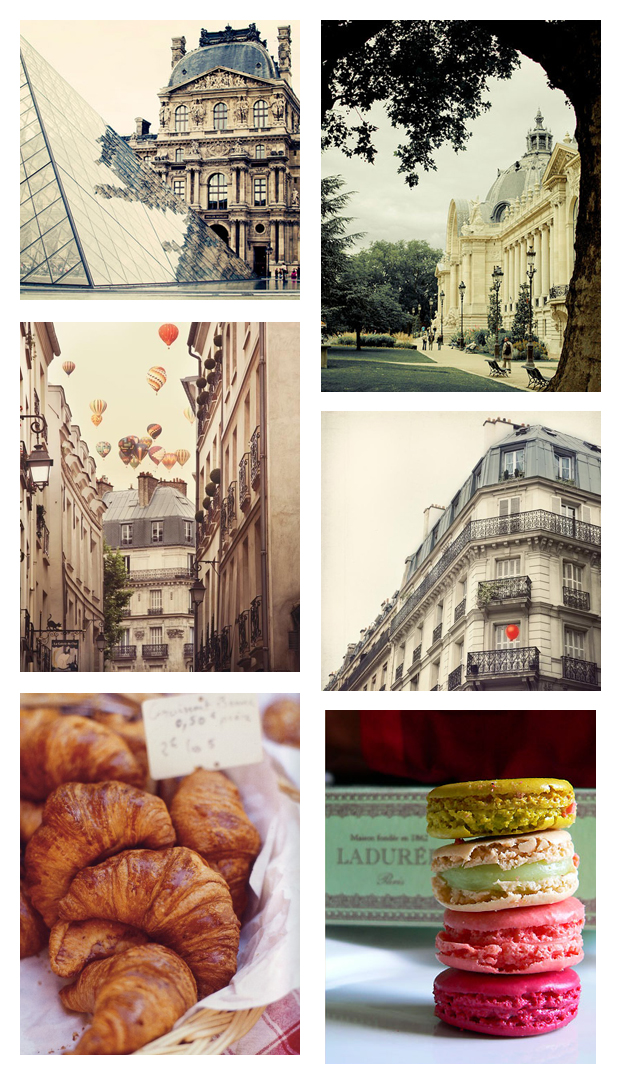 source source source source source source
Update: I went to Paris after attending the London Olympics!
I'm constantly pinning places to my Travel board on Pinterest. Follow me, if you'd like.