Olives have been a long-time favorite of mine. As a child, I ate them as snacks–you'd find me with an olive on every finger, eager to pop them into my mouth. Even today, when I'm preparing olives for a dish or to put out at a dinner party, not all of them make the journey because I have to taste a few first to make sure they're "okay". (Of course they're okay.)
Another favorite of mine in recent years is curry. Any variety, any color, and from any country. I love every spice that makes up curry, and I could probably eat it every single day (and have eaten it for three or four meals in a row before).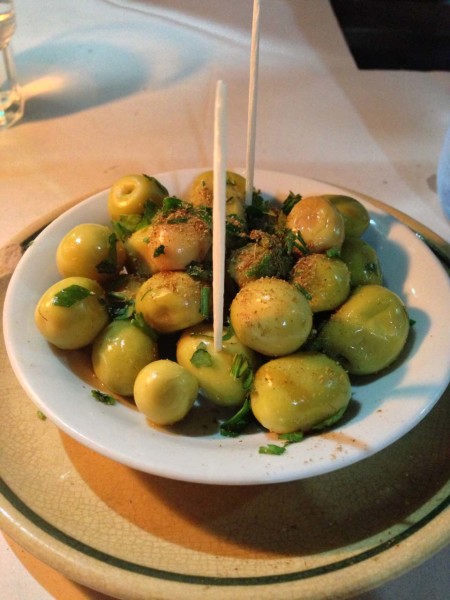 When I was in Morocco and sat down for dinner in Chefchaouen one night, the waiter brought out a small bowl of olives dusted with curry powder and I was in love. How could I have never thought up this idea? Combining two of my favorite food groups–olives and curry?! They were divine. I had them several times throughout my travels in Morocco, and I haven't stopped dreaming of them since I've left.