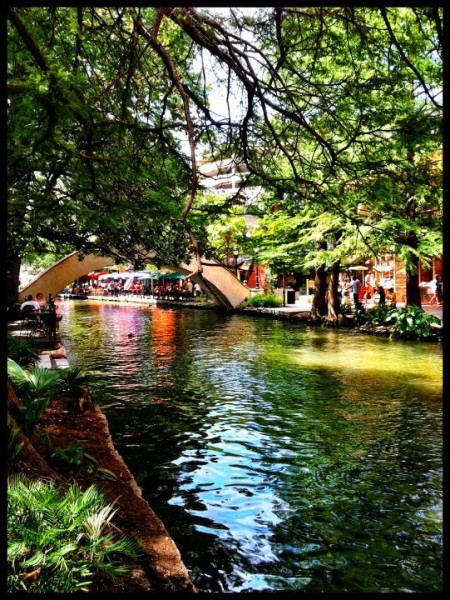 If you're a first-time visitor to San Antonio, you might be overwhelmed by how much there is to see and do in the second largest city in Texas! And if you're only spending a long weekend there, it's imperative to maximize your time so you can see and do the best things the city has to offer. To start, choose a San Antonio hotel in a central location so you'll be close to everything. Next, pick a few (or all) of the following things to get a good overview of the city!
Alamo
No trip to San Antonio is complete without a visit to the historic Alamo. This former Roman Catholic mission and fortress is where the Battle of the Alamo occurred in 1836 (and where Pee-Wee Herman's bicycle was apparently hidden in Pee-Wee's Big Adventure). Today it's a museum where you can tour the chapel and long barracks, and see historical artifacts, paintings, and weapons. The mural, known as the Wall of History, will give you a rundown of the history of the Alamo from its days as a Roman Catholic mission up to modern times.
Tower of the Americas
At Tower of the Americas you can try a 4D theater ride while watching a short movie about Texas. Afterward, head up to the observation deck, Chart House restaurant, or Bar 601 for some spectacular views of San Antonio.
River Walk
The River Walk is quintessentially San Antonian. Dine at one of the many restaurants, window shop at the numerous storefronts, or have a relaxing drink at one of the bars along the canals of the San Antonio River, one story below downtown San Antonio. If you're feeling a bit more daring, hop in one of the boats that cruise along in the water.
Alamo Drafthouse
For a unique movie-watching experience, check out the Alamo Drafthouse. While you're watching a film, order some queso, fried pickles, and a beer (or whatever your taste buds are craving) and kick back and enjoy. If you're in luck, the theater will have some kind of special event going on—a girls' night film; movie premiere with a customized menu to match; a sing or quote-along.
San Antonio Zoo and Aquarium
San Antonio Zoo is home to over 3,500 animals from 750 species. There are two Africa sections (African Plains and Africa Alive!) and an Amazonian section, both featuring animals from their respective places. You can also take a walk through a butterfly room where they'll fly all around and maybe even land on you. Check out the gibbon forest, the bird house, and where all the lemurs play! It's a great way to spend a few hours and see some animals perhaps you've never seen before!
If you have a bit of extra time, check out the San Antonio Museum of Art, which features art from all over the world dating back centuries. And if an adrenaline rush is more your speed, Six Flags Fiesta can get your heart racing!
Note: I am working as a blogger ambassador as part of Hipmunk.com's #HipmunkCityLove campaign, and this post was sponsored by Hipmunk