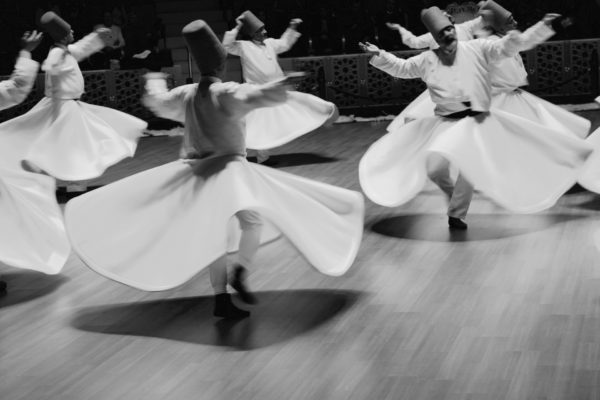 Before traveling to Turkey, a lot of my friends and family thought I was insane for deciding to go to a country that borders Syria when thousands of people are fleeing there every day. Their fears mimicked those of the news and of what my government feels. Not long before I left, a statement was released urging those who were planning trips to Turkey to cancel due to danger.

Being the stubborn woman that I am, I decided that I'm not living my life in constant fear of something bad happening and I boarded my flight to Istanbul.
While in Turkey, I traveled to three places: Istanbul, Konya, and Göreme (in Cappadocia). Let me tell you the worst three things I experienced in Turkey: 1. A canceled flight due to snow. 2. A terribly disappointing meal from a place that was rated among the top places to eat. 3. Being hit with a snowball during a makeshift snowball fight.
I was not raped. I was not harassed. I was not recruited by ISIS (ISIL). And surprisingly, I was not murdered.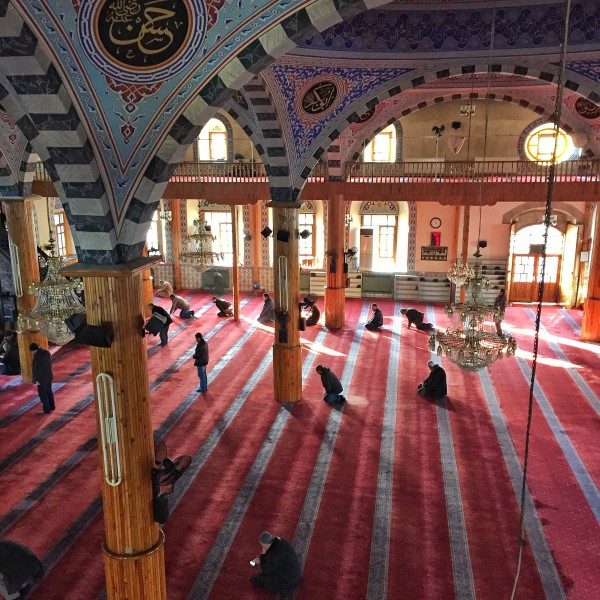 Instead, I was treated better than I have been by anyone in ANY country I've visited. I was absolutely blown away by the kindness and hospitality I experienced by the Turks. I was treated to tea almost everywhere I went. People approached me to ask about the United States. One man told me his daughter lives in Atlanta and then told me I was one of his daughters now, and called himself my "Turkish Daddy." Two guys who worked at a restaurant asked if I would accompany them for a drink one night to show me local spots. Another guy told me not to think of him as a stranger, but instead as my brother. And lastly, one guy approached my sister and me to simply ask if he could practice his English speaking skills with us.
But one of the things several people confided in me was that tourism is down right now in Turkey because so many countries are issuing warnings. As one woman told me, "we hate that people aren't coming to Turkey anymore. We hate what is happening on our border too, but we would throw ourselves in front of people traveling here in order to protect them from any danger. We don't want anything bad happening to our visitors." And I have a hard time believing she was anything but 100% truthful given the experience I had with people there.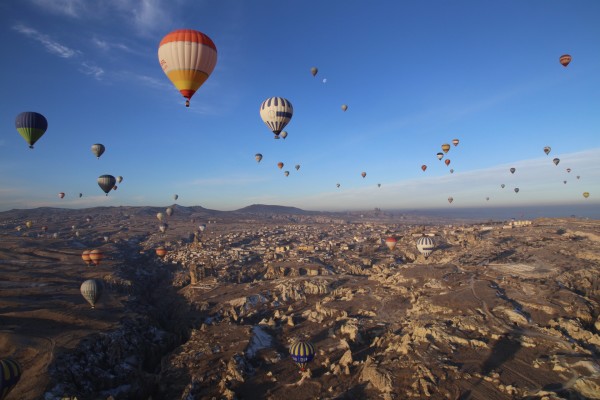 I'm not saying that government warnings are unfounded, but Turkey is the size of Texas. No one ever told me not to live in Austin for 6.5 years because the cartel on the Mexican border was dangerous. So why are we telling people to avoid ALL of Turkey?
I had such an incredible time in Turkey and hate to even imagine not getting to spend the short time I did there. I saw beautiful things, met gorgeous people, and had some amazing experiences.
If you're worried about safety there, I can completely understand, but I would also urge you to visit, while exercising some precaution. It's a wonderful country and the people are so lovely.