The land of civilizations and the cradle of ancient cultures, India has had a long history. Many battles have been fought and lands have been claimed, religions and cultures have been shifted and spread. This country that claims unity in diversity has a large number of monuments ranging from religious structures to the buildings that stand for patriotism and freedom.
It wouldn't be wrong to say that the charm that these monuments have holds a special significance for anyone who has ever seen them. Yet, there are a few that stand out. These special monuments have the power to shake our most long-held beliefs and motivate us beyond our imagination. Here we present to you a list of the top five attractions in India that will motivate you.
1. Taj Mahal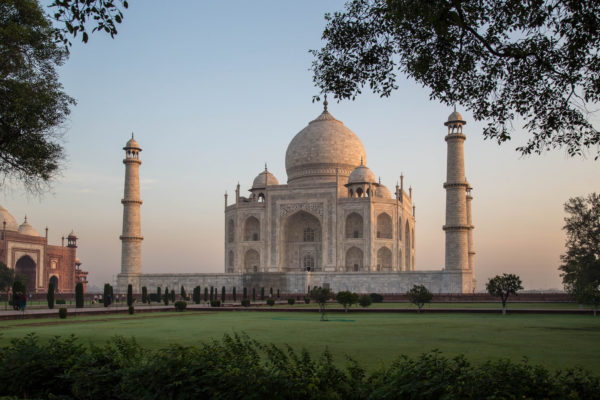 The Taj Mahal in Agra is one of the seven wonders of the world. Built as a mausoleum, this monument is usually what comes to people's minds when they think of India. Taj Mahal is the undisputed symbol of love and presents to visitors of Agra the awe-inspiring beauty that man is capable of bringing to life. To know more about Taj Mahal and city of Agra, visit this link.
The faultless symmetry, delicate designs, and beautiful wall carvings of the Taj Mahal have been paid attention to. Twenty thousand workers were brought to Agra and they created this stunning marvel in the seventeenth century. If looking at the Taj Mahal makes you feel inspired to do something great for your beloved, or makes you feel passionate towards working for your future with the same desire that the artists of this monument had once presented, you are not the only one!
2. India Gate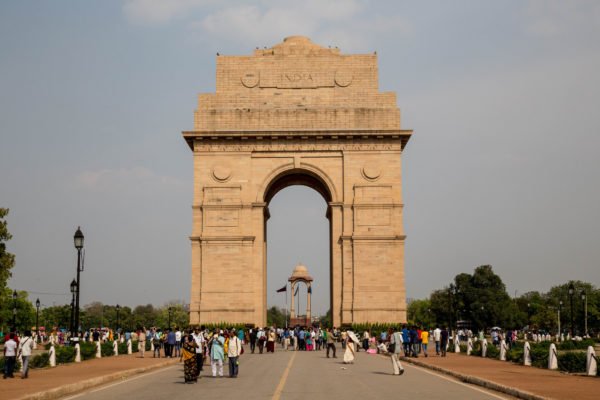 Said to be built like the Arc de Triomphe of Paris, the India Gate is no less impressive than its Parisian counterpart. Instilling the feelings of patriotism and pride, this is a war monument on Rajpath in the country's capital city. India gate was built to commemorate the martyrdom of the thousands of Indian soldiers who lost their lives in the devastating battles of the First World War. This monument is not just a tribute to our brave and courageous ancestors but also acts as an inspiration for the younger generations.
3. Ajanta and Ellora Caves
Ajanta and Ellora Caves are situated near Aurangabad in Maharashtra. These caves have numerous sculptures and paintings on the stone carved walls and stand as a proud reminder of India's glorious past. The caves also encompass several paintings showing the principles of the Jain, Hindu, and Buddhist faiths. Presenting themselves as stunning examples of ancient architecture, these caves have a sense of peace and serenity rarely found elsewhere. It is rather hard to imagine that these beautiful caves were built in from the 2nd century BC to 6th century AD. The excellence of the ancient Indians in art and architecture can be seen in these caves, and it is stimulating, to say the least. If you are planning to visit Ajanta and Ellora caves, make your itinerary accordingly. Include all the nearby places.
4. Sanchi Stupa
Built by the great Mauryan emperor Ashoka, the stupas are situated near Sanchi in Madhya Pradesh. These structures house the physical possessions of Lord Buddha and are an important historical and religious site. At the Sanchi Stupa, tranquility and the sense of exploration meet. Here at the tourist places in Sanchi, the tired traveler finds peace in spirituality and is often moved towards a more giving and kind life. (Other tourist places in Sanchi.)
5. Chittorgarh Fort
Chittorgarh Fort has been home to many valiant rulers and fearless queens. In the numerous battles that were fought here, the brave rulers rushed and attacked enemies with full force, and whenever they lost, the women and children gladly gave up their lives in a Jauhar rather than surrendering to the invaders. The fort represents the strong willpower and nationalism that the Sisodia rulers harbored in their hearts and minds.
To learn more details about Chittorgarh fort, check here.
India's monuments tell inspiring stories from times bygone and bestow upon the observers a sense of pride and motivation. Our culturally rich past still inspires us to challenge the society's preconceived notions of winning and losing and to make our own destinies in the process.
If you feel like you lack the motivation to make things work, take a short trip to any one of these monuments and observe the atmosphere and the stories behind them. Who knows, you may come back more motivated than ever before!
About the Author
Rohit Agarwal is a freelance travel writer and gives shape to his travel thoughts on http://www.transindiatravels.com/. He loves learning about new technology and playing the guitar in his free time.