"Everyone raise your glasses for a champagne toast!" And with that, my trip to Toronto officially kicked off beginning with a few days at the BlogHouse (which was actually a castle, just for the record).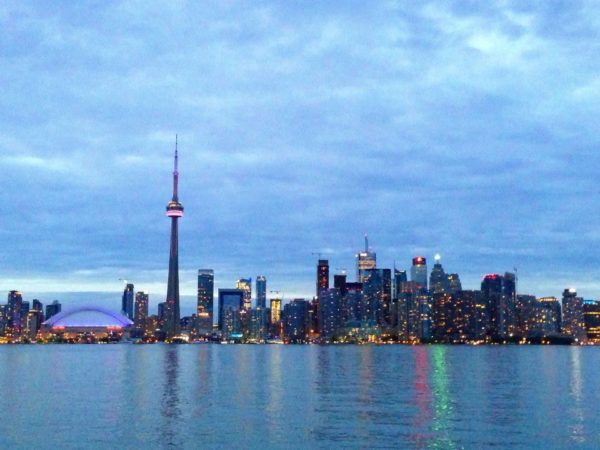 My trip to Toronto was mainly for work, but as I said before, it was also a very enlightening trip.
A few months ago, I applied to the Navigate Media BlogHouse. After reading about the success of last year's in Besalú, Spain, I was really hoping for the opportunity to be a part of it this year. To be honest, I was scared I wasn't going to be accepted. I thought that perhaps my blog wasn't good enough; I didn't have enough traffic yet; maybe the senior bloggers wouldn't think I had what it takes to make it. But when I got the acceptance in my inbox, I was beyond excited and felt like things were finally falling into place.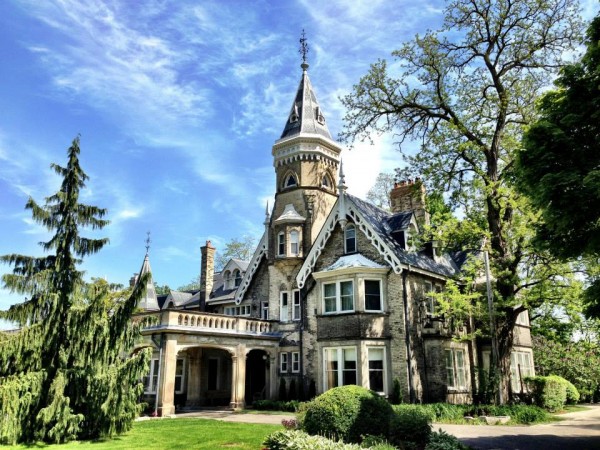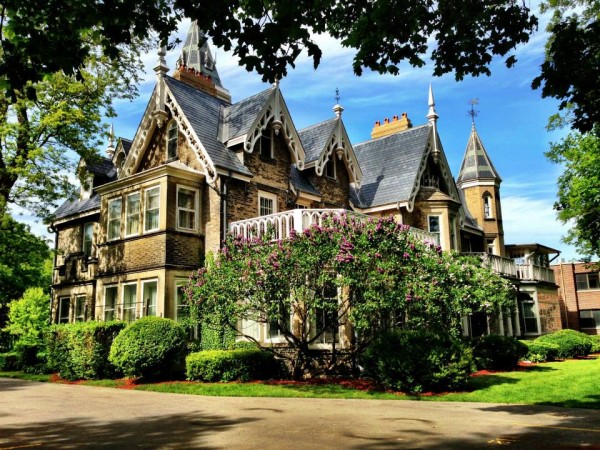 I've had so many questions about what the BlogHouse is, and so here's my simple answer: an opportunity for junior bloggers to live, eat, breathe, and dream travel blogging for several days. There were 21 of us total–12 junior bloggers and 9 senior bloggers–who stayed in a castle graciously provided by FlipKey. We woke up early and went to bed late, but each day we were given new lessons, met with senior bloggers one-on-one, and had some amazing guest speakers (thanks to FlightNetwork!) and were able to visit local establishments. Most nights I was too amped up to even want to sleep, instead making lists, tweaking things on my website, anxiously running through new ideas in my head.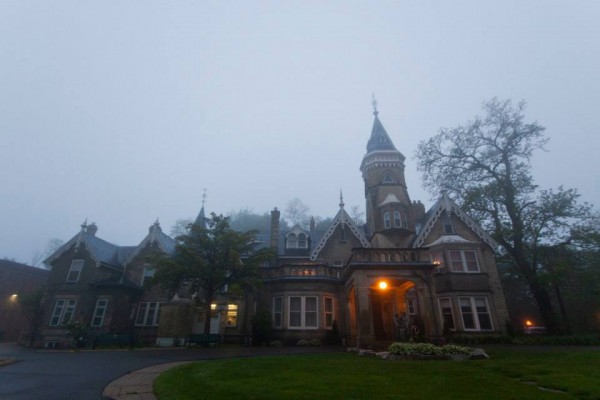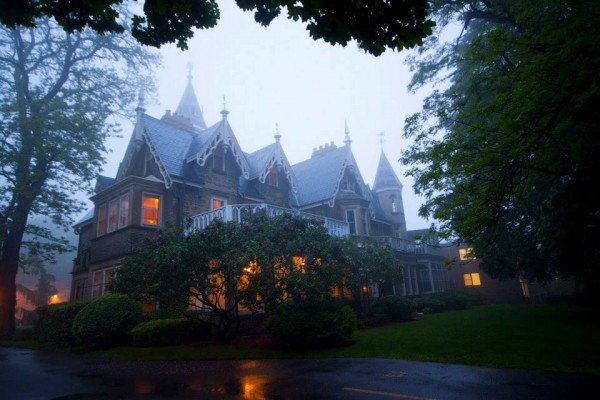 I walked away from there after 3.5 days feeling like not only did I have a grasp on my future concerning blogging, but like I'd made a ton of new friends and gained a ton of awesome mentors. Even in the two weeks since I've been home, I've spoken to almost everyone from the BlogHouse and have continued networking to ensure that this blog goes in the direction I want it to (more on this soon).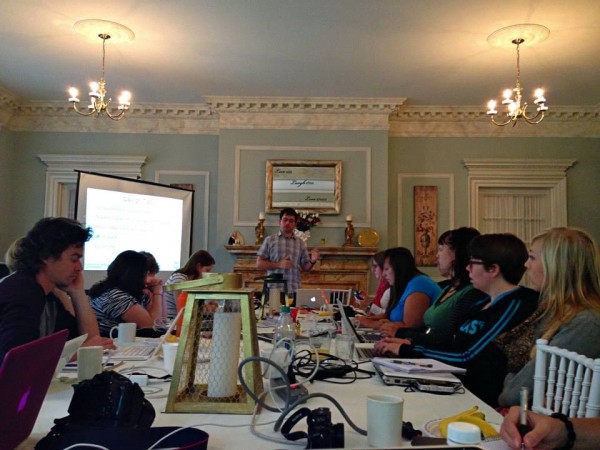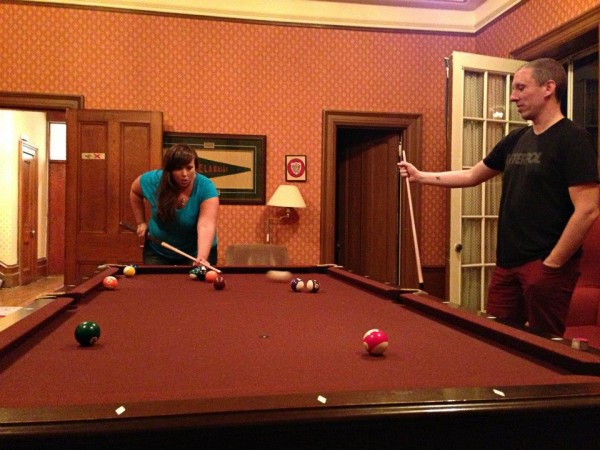 After the BlogHouse, I took a short reprieve to actually see some of the city before TBEX began. I won't get into the TBEX details, but it was a good learning experience, and a great way to network with industry people and meet some amazing bloggers.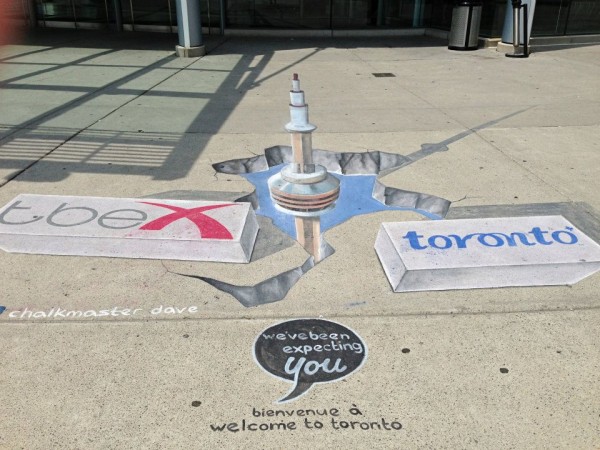 So, what about Toronto?! Well, here are the few things I can tell you..
Going up in the CN Tower was totally worth the money ($32). I love seeing cities from above–it's a great way to get a feel for how a city is laid out, to see some of the architecture and landmarks, and to quickly get over your fear of heights (because it's so beautiful you don't even care how high up you are). The CN Tower has a glass walkway, which is exactly as it sounds–a glass floor at 1,122 ft (342 m) high. I slowly inched my way onto it as this guy watched me and snickered a bit at my ridiculous fear. But after I did it (and snapped a photo for proof before immediately jumping back onto "solid ground"), I watched him go ghost-white before inching his way out, too.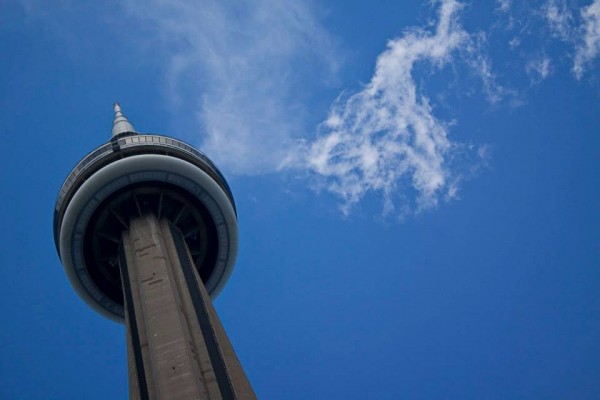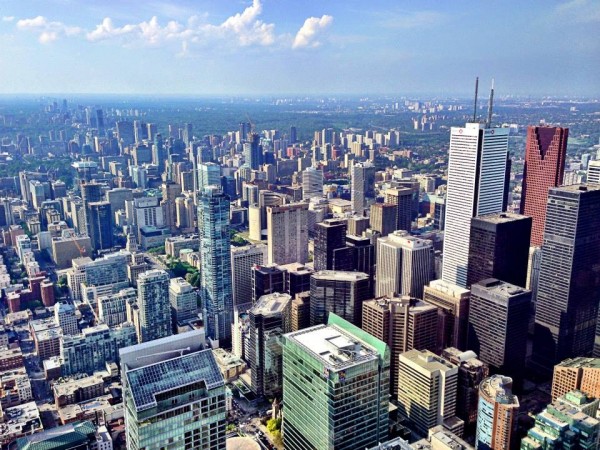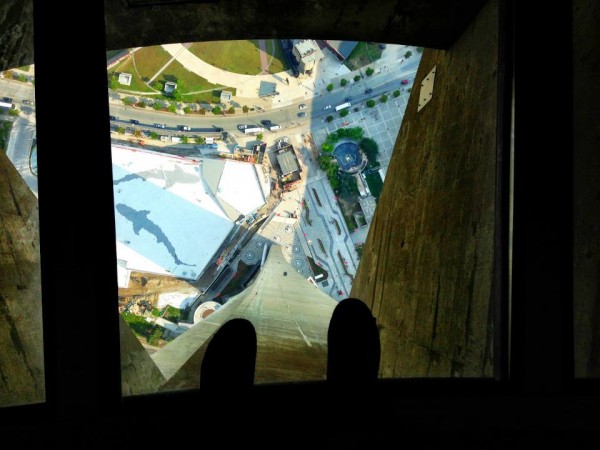 One night we (as in every. travel blogger. ever.) took a ferry to Centre Island for an Expedia party. The party was great and the food was delicious, but the best thing about the whole experience was the view of the skyline from the island. I think every person at the event was probably outside watching as the sunset over the city, feverishly snapping photos. If you love skyline photos, this is the place to get them.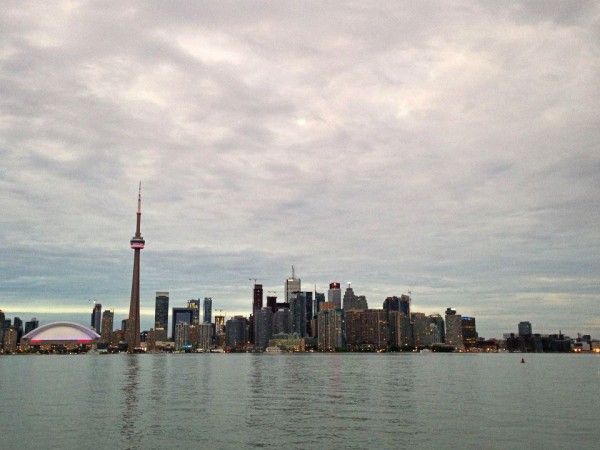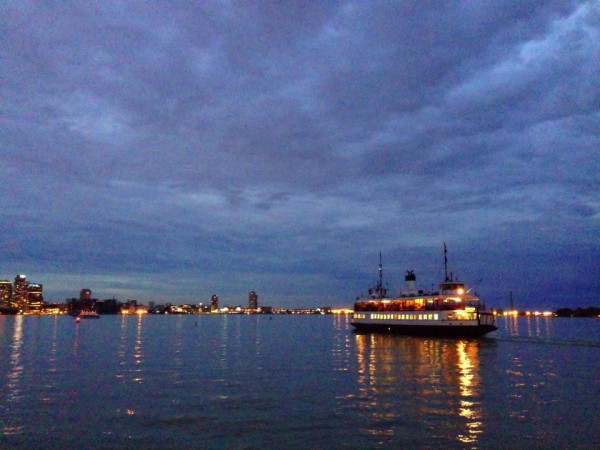 Sadly, I didn't get to see much more of the city than that. We ventured out of the BlogHouse a bit to hit up Cheesewerks (holy crap, go eat there), Trios Bistros at the Marriott for an industry night (and fabulous food!), and to Hard Rock for some adult beverages and delicious treats. One night I went out with a few bloggers after the conference and grabbed (a massive) dinner at The Loose Moose before heading to Joe Mama's for some jazz.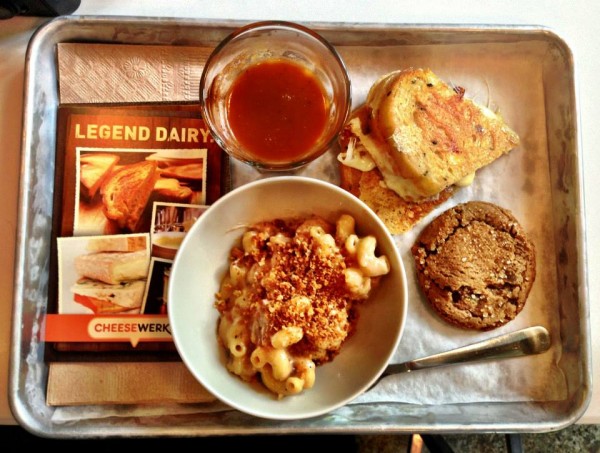 Toronto seems like a really cool city, and I heard nothing but great things before going. I certainly hope I'll have the opportunity to go back and see it on my own time, without having other obligations.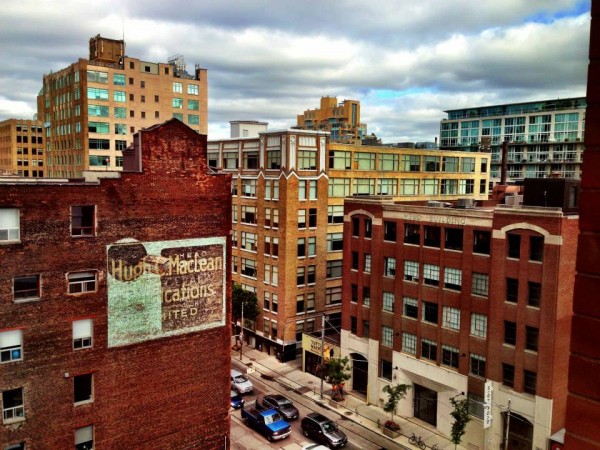 Before going, I have to give a nod to all of the junior bloggers. Please check them out if you haven't already–not only are they great reads, but the bloggers themselves are amazing people and are deserving of your attention: Emma from An Opportune Moment, Lindsay from The Traveluster, Cindy from Points and Travel, Noah from Somewhere or Bust, Alouise from Traveler Ahoy, Melissa from Suitcase and Heels, Kay from The Kay Days, Stephanie from A Nerd At Large, Alana from Paper Planes, Keryn from Walking on Travels, and Mara from The Mother of all Trips.
And thanks again to all the senior bloggers who made this possible and who put up with my constant questions and need for some help! Cailin from Travel Yourself, Pete and Dalene from Hecktic Travels, Michael from Go, See, Write, Sherry from Ottsworld, Lisa from LL World Tour, Michael from Art of Backpacking, Stephanie from Twenty-Something Travel, Matt from Matt Gibson (who is actually part of FlightNetwork, not Navigate, but was awesome enough to come and help out), and Ayngelina from Bacon is Magic (sadly she wasn't there in person, but she was there in spirit and offered a helping hand from the Galapagos!)
Note: The companies above did not pay me for mentioning them. I genuinely love and use everything I've written about. However, the Amazon and Expedia links are affiliates for which I will receive a small commission if you should purchase something. Thanks for supporting Meganotravels!