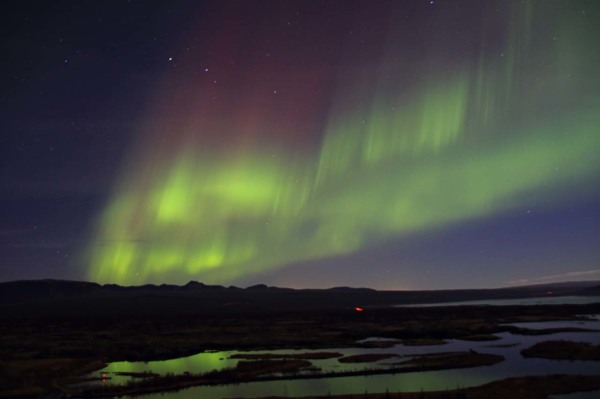 Well, the Northern Lights season has officially begun, and because of that, I thought it'd be appropriate to share a photo I took of the Northern Lights in Iceland last October.
If you'll recall, I spent a week zipping around the South coast of Iceland trying to spot the elusive Northern Lights. It finally paid off on my last night there. It was spectacular–and it wasn't even one of the high activity nights. Seeing them dance in the sky above me was one of the best experiences I've ever had in my life, and I look forward to the day when I get to see it happen again.
I'm working on a post right now about how to shoot the Northern Lights, so be on the lookout for that if you're headed somewhere to spot them! It's not terribly hard to catch them, it just takes a little trial and error to get the right settings!