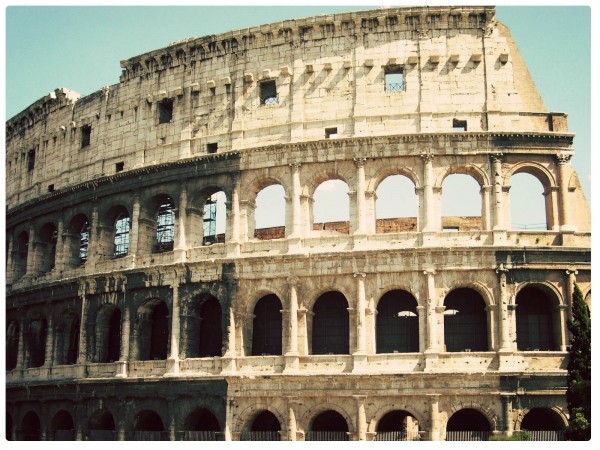 My first distinct memory of Italy was stepping off the plane and realizing that everything was suddenly real. I was at Fiumicino, and everything was written in Italian, and everyone was speaking Italian. I had a few tasks at hand: find my luggage, exchange some money, grab a cab, and go to my apartment on Via Cola di Rienzo. My teeth were chattering—audibly.
I gathered up all my things and headed out to my first taste of Rome. It was a cacophony of engines running, horns honking, Italian men shouting for you to take their cabs. I barely had time to take it all in, when a cab driver approached me, helped me with my bags to his cab, and off we were. At 140 kmh. While he double-checked his map, called his "mamma", adjusted the radio station, and changed indistinguishable lanes.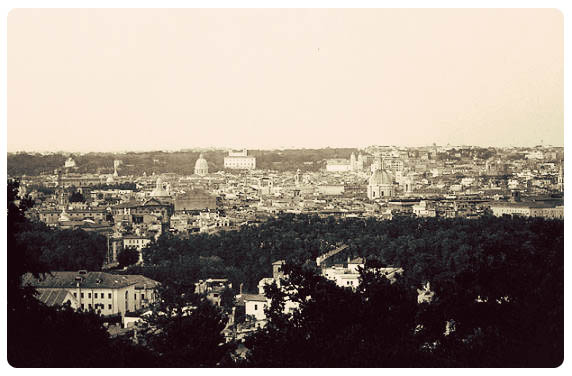 We made it safely. I paid a hefty 65€ and he didn't even help me with my bags. But there was my tiny roommate, Maria, to greet on the street in front of my building.
The building that my apartment was in was beyond beautiful. Very typical Italian: marble floors (which I only managed to slip on once!), spiral staircase, wrought-iron elevator in the center of the staircase, etc. My apartment was on the third floor. And the best thing about it, was the view when I threw open the shutters from my bedroom. The Vatican was about three blocks from my apartment, and I could see the top of St. Peter's Basilica from my room.