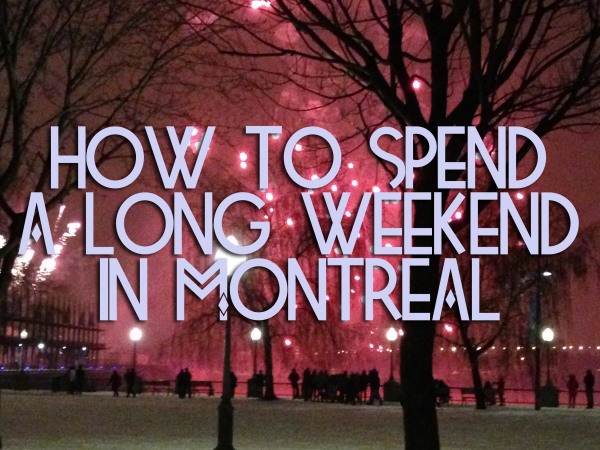 As my 30th birthday loomed, I knew that I wanted to do something kind of special for it. It was my entrance into spinsterhood—a life destined to be lead in solitude—one in which I'd acquire a lot of cats without realizing it, and spend my days eating lean cuisines, sitting in a La-Z boy, and learning how to crochet (okay, so I learned how to do that at about age 10). My sisters and I joke about how we'll all end up sad and alone, sitting in chairs in front of the TV watching old episodes of Golden Girls.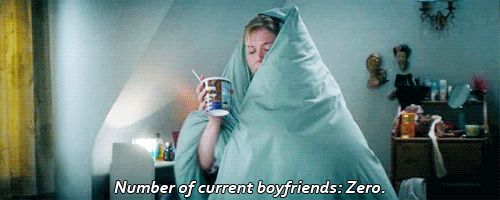 But honestly, as the time grew closer, and Bridget Jones quotes started to become not only more relevant to my life, but also things I found coming out of my mouth, I knew I wanted to go on a "full-blown mini-break holiday" (Bridget Jones quote for you) to a new and fabulous city.
And thus, an idea was born: Montreal. I tossed around the idea of hanging out in a hut on a beach somewhere, but then I decided that Montreal was a much better idea—a cosmopolitan city in North America that still has a European feel and is so exotic that they speak another language!
I pitched the idea of a girls' getaway birthday extravaganza in Montreal to my friend and former roommate, Katie, who immediately put "get a passport before Megan disowns you" on her to-do list (that's literally what it said) and before we knew it, we were in my car on an 8-hour road trip from Pennsylvania to Montreal.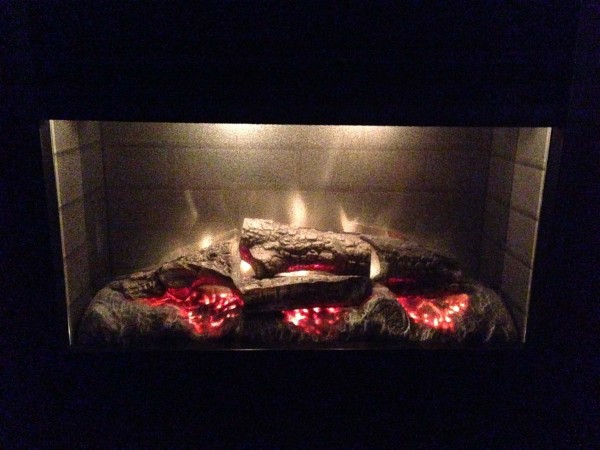 We arrived after dark, and while I usually hate that, seeing Montreal's skyline at night while crossing the bridge onto the island was a pretty incredible sight. After checking in at
Le St Sulpice
in Old Montreal (where we stayed in a room with a fireplace!), we did the only logical thing to do: went for poutine and watched a hockey game.
Then began our über girlie weekend.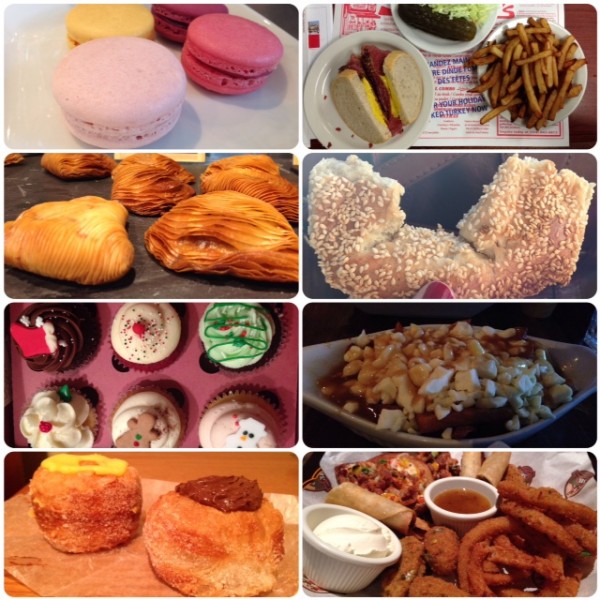 Eating
We visited Maison Christian Faure, a patisserie that opened in August of 2013, where we were treated to a little behind-the-scenes tour of the school; a meet-and-greet with the chef; some freshly made truffles; and champagne and macarons. I loved the ambience of this little patisserie and if I lived in Old Montreal, I'd probably be spending entirely too much in the café.
Because we were in Montreal, we also had to check out a few staples: we tasted some Montreal bagels; had smoked meat sandwiches at Schwartz's; taste-tested poutine from multiple places; indulged in some cronuts; shared a bag of squeaky cheese; and bought half a dozen cupcakes from a local bakery to ring in my actual birthday.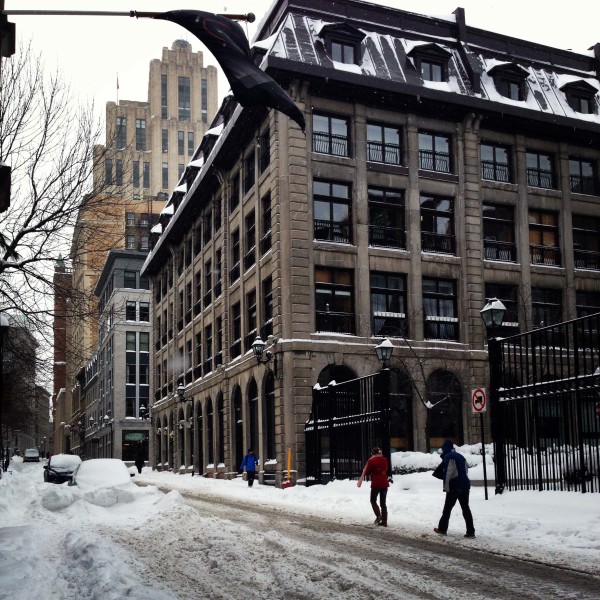 Shopping
Boulevard St-Laurent is home to a lot of boutiques and vintage shops, where Katie and I spent a lot of time browsing, pointing out cute things to one another, and buying matching bracelets. While most of the places we visited were a bit too expensive for my full-time traveler budget, they had some seriously awesome things.
Jean-Talon market is home to tons of different stalls touting gourmet foods and cheeses, flowers, and more. It reminded me a bit of Reading Terminal Market in Philadelphia, but a lot less chaotic inside. It's a great place to buy lots of local goodies from squeaky cheese (used in poutine) to maple syrups.
St-Sulpice and Notre Dame Ouest in Old Montreal also have lots of awesome little shops that range from touristy junk and imported tea from China to Christmas shops and crazy weird novelty shops.

The Arts
We took in the Nutcracker presented by Les Grands Ballets Canadiens de Montreal one afternoon. It was an awesome performance and the costumes were worlds better than the ones in the performance I saw in Houston.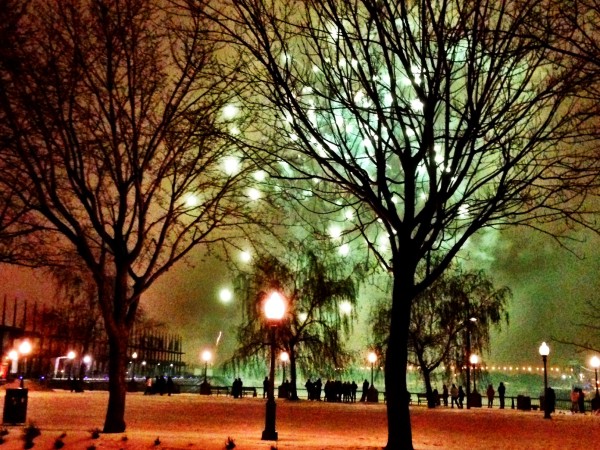 Other Stuff
Because it was deemed a girls' getaway birthday extravaganza, we'd intended to visit a spa, but instead, we woke up to a snowstorm one morning. The weather gods had dumped over a foot of snow on us, making it rather difficult to get around. Instead, we opted to pop into a few shops, eat lots of food, watch movies, and make snow angels. Additionally, in the month of December, every Saturday night there's a fireworks display over the river—it's a show called Fire on Ice and, if you can brave the bone-chilling temperatures, it's a lovely thing to watch.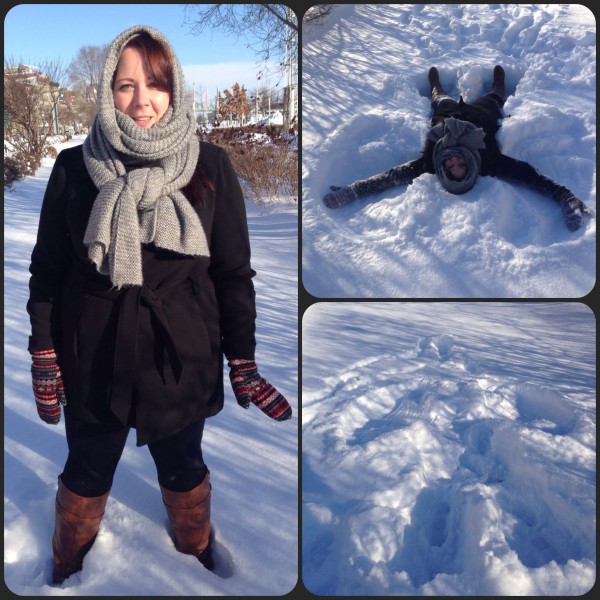 Overall, I'd call the Girls' Getaway Birthday Extravaganza in Montreal a screaming success. Despite the ridiculously cold temperatures (and the burning hands, sinuses, eyeballs, and frozen nose hairs), I really enjoyed Montreal. I don't know if I can handle another winter visit, but I really look forward to checking it out again in the summertime—perhaps another girls' getaway is in order!
Some of my trip to Montreal (including Schwartz's, the ballet, a girlie tour of the city, and partial stay) were courtesy of Tourisme Montreal. As always, opinions are my own.